A quadrotor drone flies 32 kilometers across the English Channel, setting a record for the farthest single flight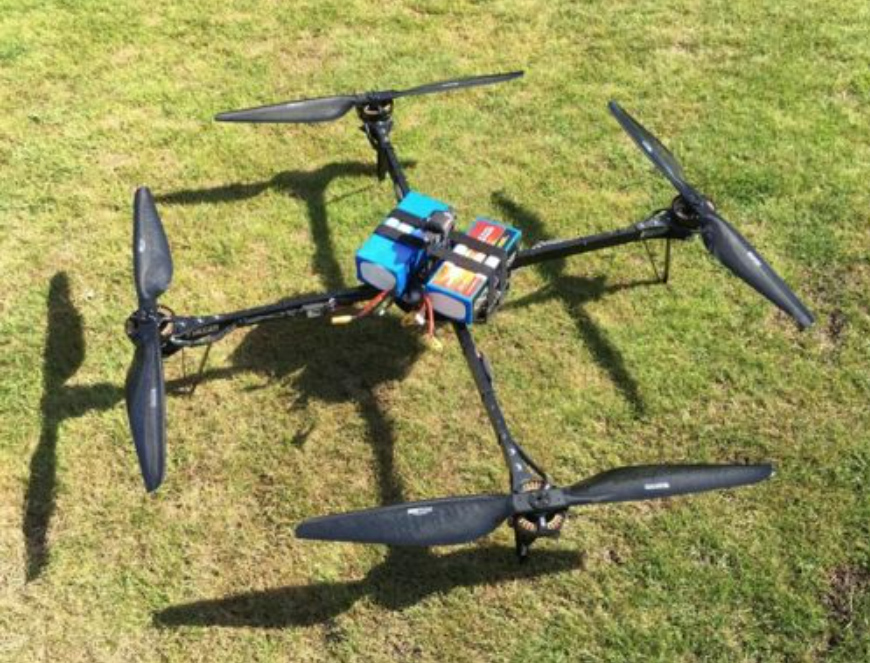 On February 26, according to foreign media reports, the British commercial drone company Ocuai created a record. Its quadrotor drone took 72 minutes to successfully fly over the English Channel with a length of 32 kilometers, setting a record for a quadrotor unmanned aerial vehicle. The longest distance recorded by an aircraft in a single flight.

With 240 kilometers at its widest point and 32 kilometers at its narrowest point, the English Channel has long been the object of conquest by tech enthusiasts. Earlier this month, Ocuair's drone successfully flew over the 32-kilometer sea, starting in France and ending in the British port of Dover, in a total of 72 minutes.

During the 23km flight, the drone's GPS system stopped working, requiring the pilot to operate the drone manually, which was "extremely challenging". Throughout the process, the operator followed the drone on a boat within 500 meters of the drone.
FDHI412 carbon fiber industrial quadrotor drone frame
quadcopter frame KIT FDHI412 quadcopter frame is a long flight time six axis carbon fiber drone Frame , FDHI412 is made of carbon fiber material which features light weight and high strength, the canopy of quadcopter frame KIT is made of glass fiber so that the GPS signal won't be blocked. The closed fuselage structure can protect FDHI412 from the rain and dust, and also protect other load equipments like flight control and battery. The arm of FDHI412 is pluggable, both the cover and arms can be locked with the quick locking hooks. Due to its detachable arm the FDHI412 drone Frame is also easy to carry.
FDHI412 can be applied in many fields like aerial photography, emergency rescue, reconnaissance mission, power line inspection, remote sensing survey and mapping etc.
Specifications:
– Wheelbase:1200mm
– Weight: 1500g(frame only)
– Max payload: 6kg
– Flight time: 85min (2 pieces of 25000 mAh li battery)
drone Frame Features:
– TORAY 3K Carbon fiber material
– Light-weight, durable and stable
– Rainrproof
– Long flight time
– Detachable arm, easily portable
Options:
– Motor: T-MOTOR: U8/U10/U11 series
– Propeller: 28-30 inch