Amazon starts drone delivery business in USA with Amazon Prime Air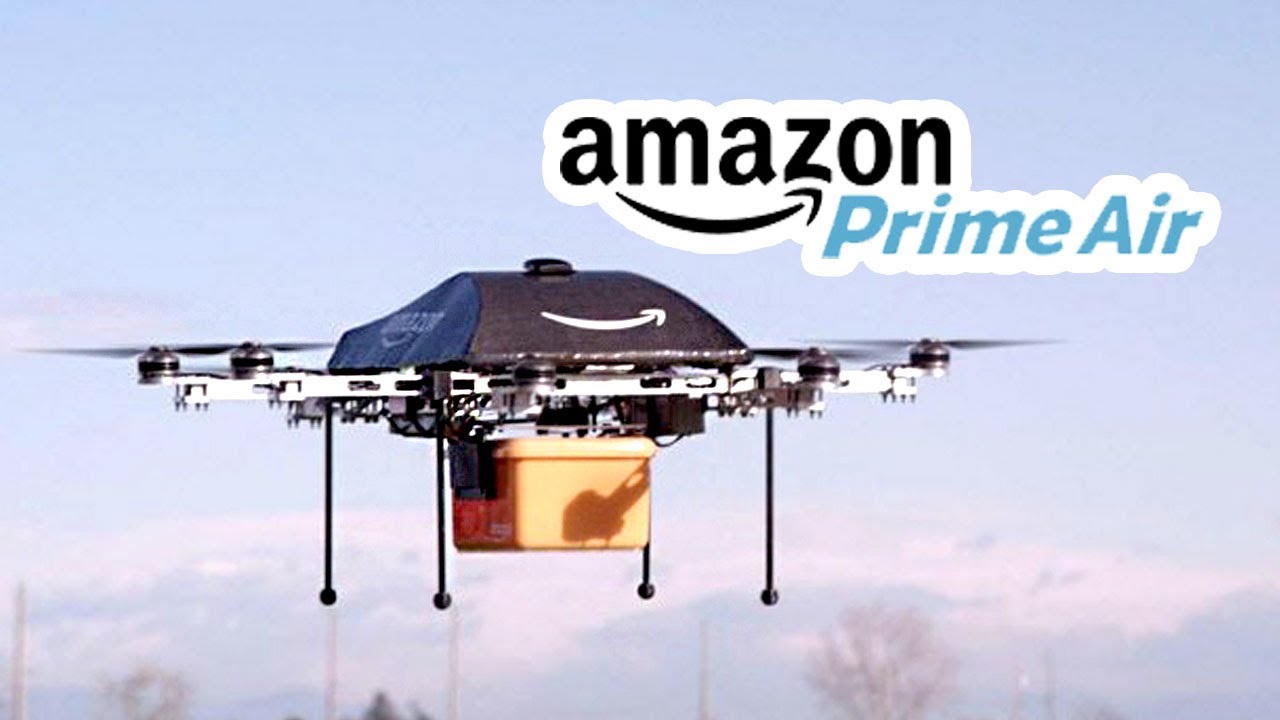 Amazon has been actively developing and testing its own
delivery drone
program known as Amazon Prime Air. The goal of Amazon Prime Air is to use autonomous drones for quick and efficient delivery of packages to customers' doorsteps.
Amazon had been conducting trials and pilot programs for its delivery drones in select locations. The drones are designed to carry small packages, typically weighing under five pounds, and have a range of a few miles from the fulfillment centers. These drones are capable of vertical takeoff and landing (VTOL) and can fly autonomously using advanced navigation and sensing technologies.
The exact specifications and features of Amazon's delivery drones may have evolved or changed since then. To get the most up-to-date information on Amazon Prime Air and their delivery drone program, we recommend visiting Amazon's official website or searching for recent news articles and announcements from Amazon regarding their delivery drone initiatives.
FD1800 electric heavy lift delivery drone with max 50kg payload endurance 28mins
The FD1800 hexacopters is a multi-purpose heavy-duty UAV with a maximum load of 50kg and a battery life of 28 minutes. The high-strength carbon fiber one-piece molded fuselage endows the whole machine with lighter and stronger performance. FD1800 heavy-duty UAV adopts dual RTK orientation, avoids magnetic compass interference, and has off-site take-off and landing functions. It's good for drone logistics transportation and medical transport or other drone application.
Specifications:
Wheelbase: 1880mm
Dimensions: 2000mm x 2000mm x 750mm (when unfolded)
780mm x920 mm x 630mm (folded)
Propeller Specifications: Diameter*Pitch: 34x7 inch
Maximum ascent speed: 5 m/s
Maximum descent speed: 2 m/s
Maximum rotation angular velocity: 120°/s
Maximum wind speed: 8 grades
Standard flight time: 55 minutes
Load flight: 50kg≧28 minutes 30kg≥38 minutes
Working environment temperature: -30℃ to +70℃
Flight altitude: ≥4000 meters
Flight humidity: <80% Flight altitude: >500 meters
Flight modes: manual, automatic, fixed altitude, fixed point, sports, attitude.
Satellite positioning module: GPS/GLONASS or BDSS/GLONASS dual-mode GPS Beidou satellite
Hovering Accuracy: Vertical: ±2.5 m (when GPS positioning works normally) Horizontal: ±2.5 m (when GPS positioning works normally)
Battery: 3*LiHV 35C 14S 32000mah
Protection level: can fly in light rain weather.
Body material: carbon fiber material, light in weight, high in strength, and corrosion-resistant.
Control method: APP ground station/remote control (you can plan flight routes,
It will perform tasks according to the route, and when the power is insufficient, it will return to the flight with low power when performing tasks according to the planned route)
Unique Features:
1. Multi-point off-site one-key take-off and landing function
2. Dual RTK orientation to avoid magnetic compass interference