FedEx cooperated with Elory to develop mid-range autonomous cargo drone delivery service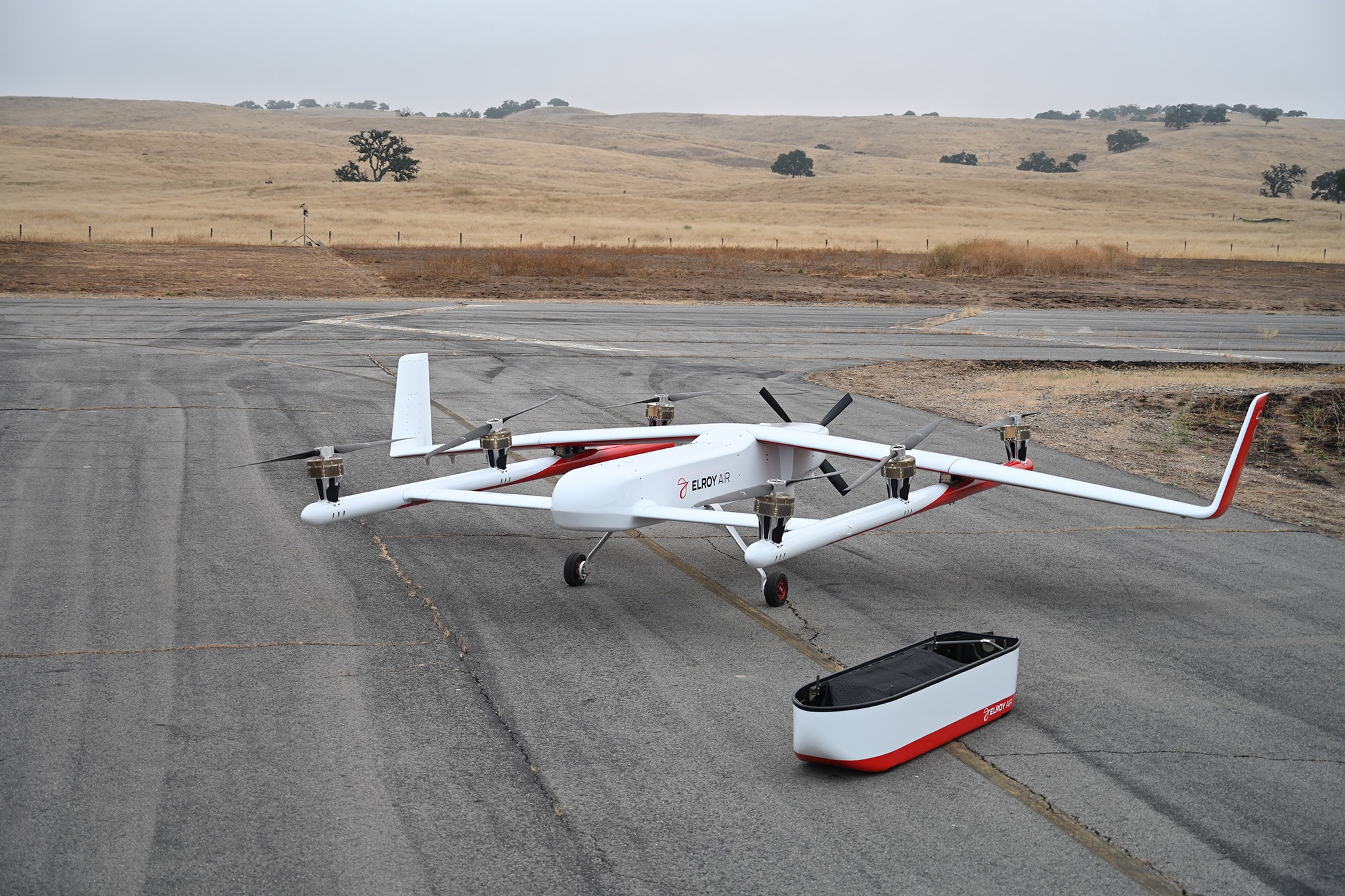 Elroy Air's mid range autonomous cargo drone

California-based eVTOL cargo drone maker Elroy Air will partner with FedEx to test Elroy Air's recently released mid range autonomous cargo drone in 2023.
FedEx has been an early advocate for drone delivery while focusing on innovation and automation to improve safety and efficiency. The package delivery giant has been testing drones in its hometown of Memphis since 2018 and has partnered with the likes of Alphabet subsidiary Wing and London-based Skyports to test last-mile deliveries in the US and UK.
This cooperation with Elroy Air focuses on the logistics of the intermediate link. The Chaparral cargo drone can autonomously pick up 300-500 pounds of cargo and airlift it up to 300 miles. The drone caught the attention of FedEx because of its ability to fly longer distances without requiring additional infrastructure such as airports or charging stations.
"FedEx is built on innovation, and we are always looking for new technologies to help enhance the logistics industry by improving safety, efficiency and customer service," said Joe Stephens, FedEx senior vice president of global planning, engineering and technology. "We look forward to We look forward to continuing to test and learn in our partnership with Elroy Air."
Kofi Asante, vice president of business development and strategy at Elroy Air, explained that their company came together for the first time in 2020 to build the next generation of express logistics, adding: "When you're not challenged by challenging infrastructure, traffic or With airport restrictions, logistics can reach more people, faster than ever before. We look forward to working together to create a new future for how we get goods to people around the world."
FDD50 fixed-wing VTOL delivery drone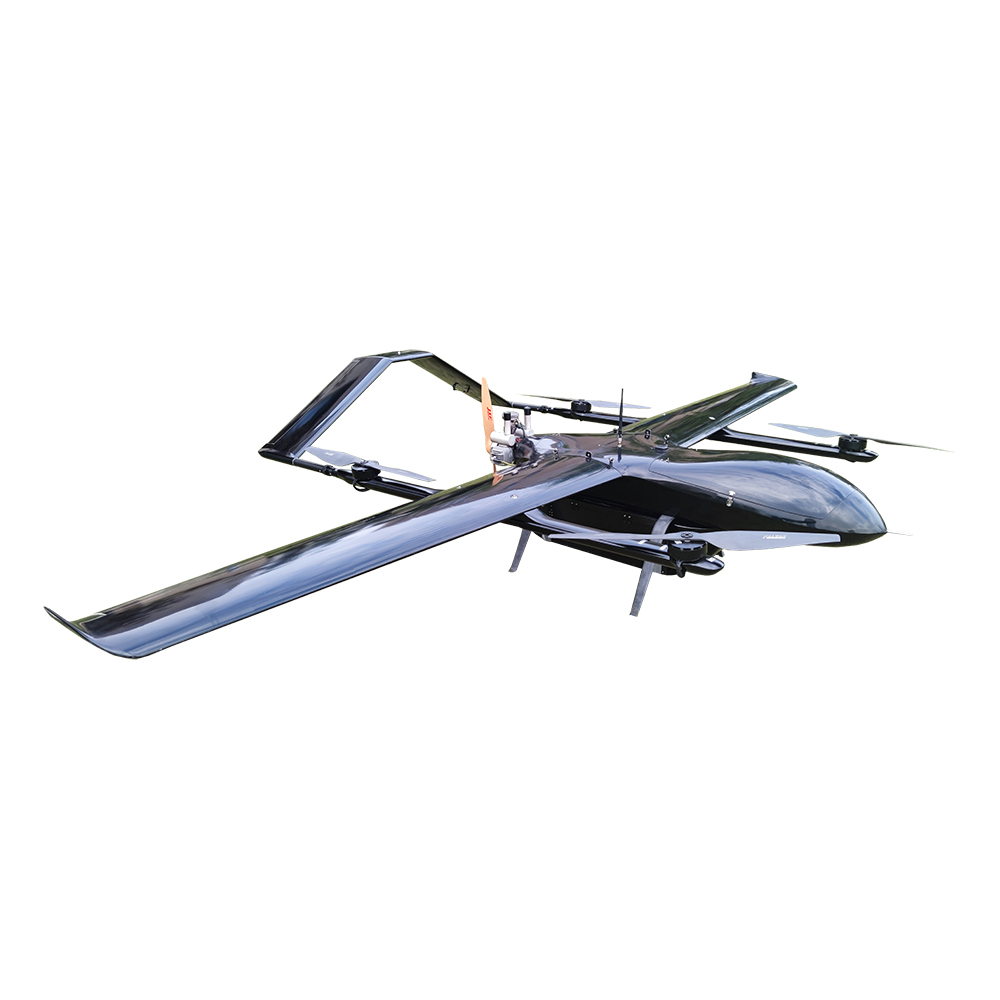 Delivery VTOL UAV, Remote airdrop system for emergency supplies(replenishment of medicines, food, water, plasma, etc.)
FlyDragon FDD50P UAV cargo delivery drone is equipped with industrial-grade vertical take-off and landing fixed-wing flight control. Maximum payload 15kg, life time is 2h@15kg payload, 4h@10kg payload, it's have a dropping box for delivery, drop box size: Length 462MM, width 296MM, height 169MM. it's used to delivery medicines, food, water, plasma, etc
The drone platform has the following features and advantages:
a) Practical and efficient: it has the characteristics of fixed-wing UAV's long flight time, fast speed, long distance and large load;
b) Vertical take-off and landing: with the take-off and landing mode of the rotorless drone, greatly reducing the requirements for landing and landing and airspace;
c) low cost of use: no complicated and bulky launching and recycling equipment, no additional recycling sensors required;
d) Simple operation: integrated special flight control and navigation system, full autonomous flight, operators only need to send flight plans, no professional training and operational experience;
e) Compact system: no complicated auxiliary equipment, simple transportation, deployment, maintenance and withdrawal.
Specification
Body length: 2.5m
Wingspan: 3.8m
Maximum takeoff weight: 50kg
Maximum payload: 15kg
Life time: 2h@15kg payload, 4h@10kg payload
Flying radius: 200-400km (depending on the amount of oil)
Maximum control distance: Remote control (manual control): 1km
Ground station control (depending on the distance of the digital transmission): 30km standard
Maximum speed: 130km/h
Cruising speed: 100-120km/h
Maximum oil load: 12L
Lift limit: 4000m
Maximum wind resistance: 12m/s (6 wind)
Use environment: -10 °C +45 °C; anti-light rain
Climb/lower power battery: 4*14000mAh-6S lithium battery
Take-off and landing mode: vertical takeoff and landing
Shipping size: 1.6*0.7*0.6m (length * width * height)
Drop box size: Length 462MM, width 296MM, height 169MM
Delivery method: parachute