Germany used drone for sea wind power maintenance delivery material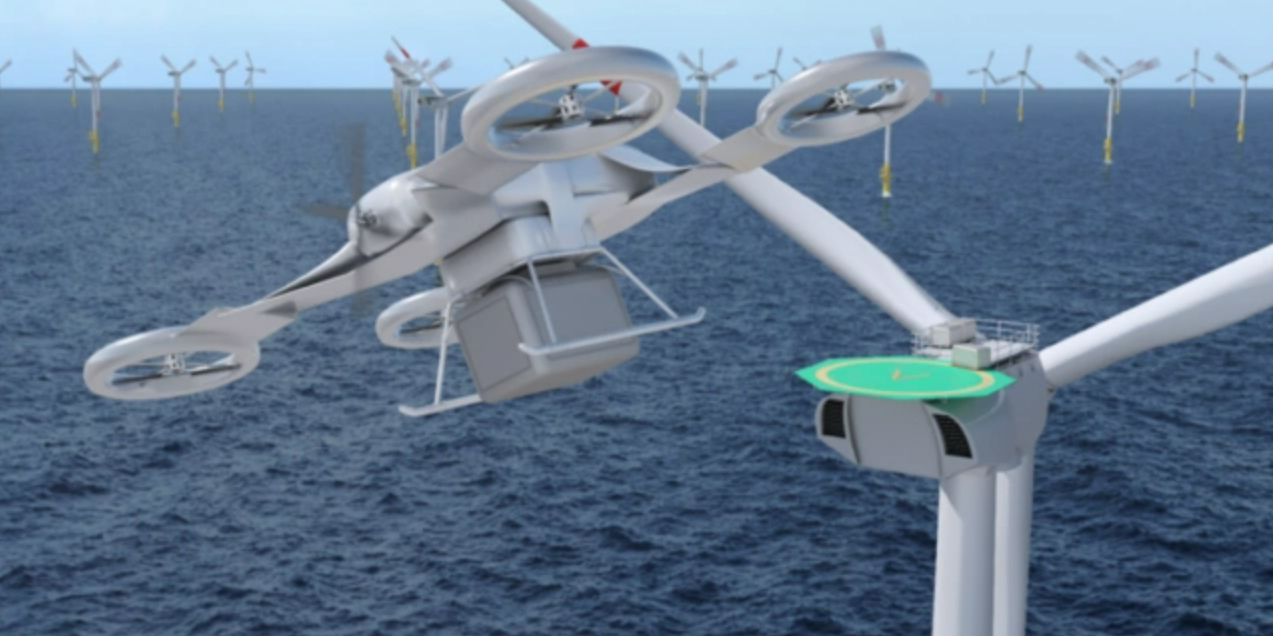 According to DroneDJ, the German Federal Ministry for Economic Affairs and Climate Protection is funding a new three-year research project on the use of passenger-class air taxis and air taxis in the service of offshore wind farms. Cargo drones to complement the deployment of helicopters and ships. The idea is to use drones to fly technicians and materials to sea and reduce the time and cost of repairing wind turbines.
The project is being spearheaded by power company EnBW, wind farm and solar park developer Energiekontor, and the German government's aeronautical and aerospace research center DLR. Offshore wind farms play a key role in ensuring Germany's sustainable energy supply. However, their location far from the coast meant that maintenance teams had to travel long distances. In addition, placing service technicians at sea is an expensive undertaking.
Engineers working on the project envision using cargo drones to deliver tools and materials directly to the top of the 100-meter-long wind turbine - eliminating the need for a crane. And, if service technicians fly in an air taxi, there is no need for the logistically complicated transfer to the turbine or two-week shifts at sea overnight.
Dr Michael Splett, Head of Offshore Operations at EnBW, insists it makes perfect sense to apply drones in this way. "Using drones can also add value and help reduce costs," he said. "As the flight paths are almost all over no-man's land, we expect fewer restrictions than urban air mobility (UAM)."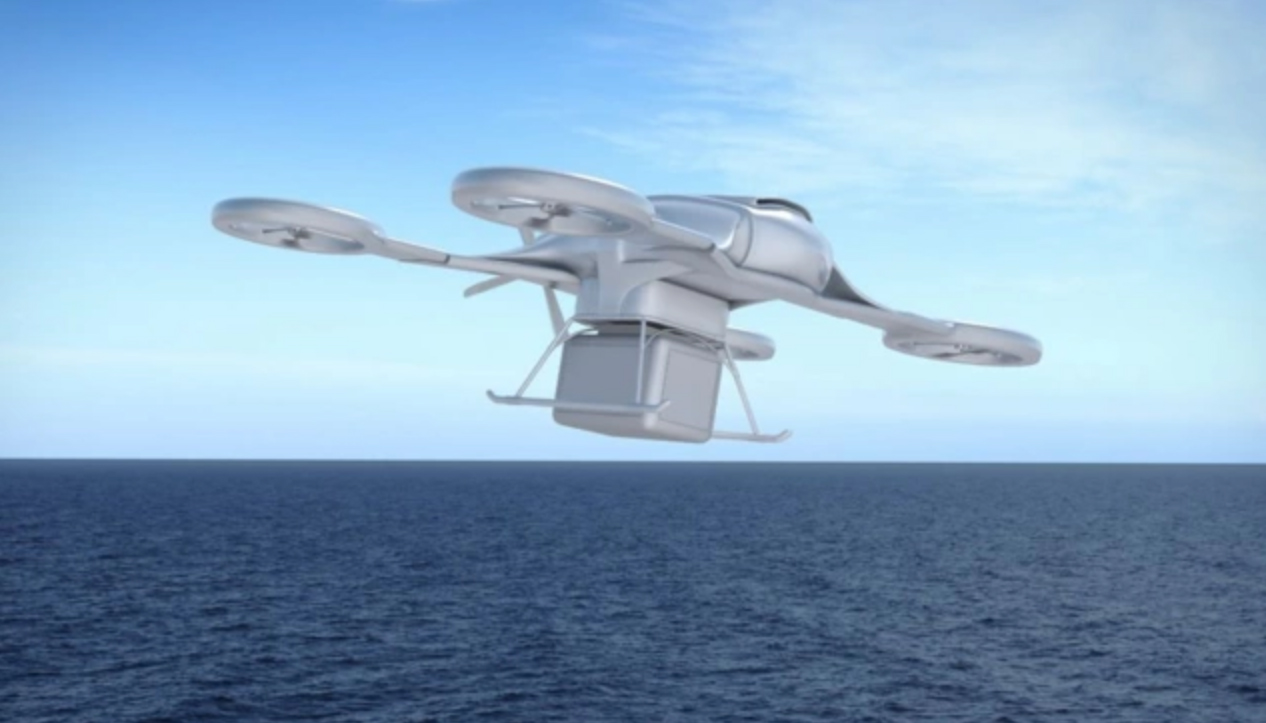 The research project will work to clarify several issues related to combining wind energy and drone technology. For example, how an offshore wind farm needs to be equipped to enable drone use, what a drone landing platform could look like, how a shipping container would need to be designed, and what a communication interface could look like.
Currently, scientists are conducting experiments on land-based wind farms with drones from the German Aeronautics and Space Administration. An operational simulation model for the offshore area is also being developed. And to ensure that the research project is not just a theoretical exercise, it is preparing for extensive practical testing in the form of the Offshore Drone Challenge (ODC).
Jonas Janke, Project Manager and Offshore Specialist at EnBW, said: "We are inviting all technical participants to benefit from our research results and to present their own products live to the world trade media in the test."
FD-H50 electric 50kg payload heavy drone for delivery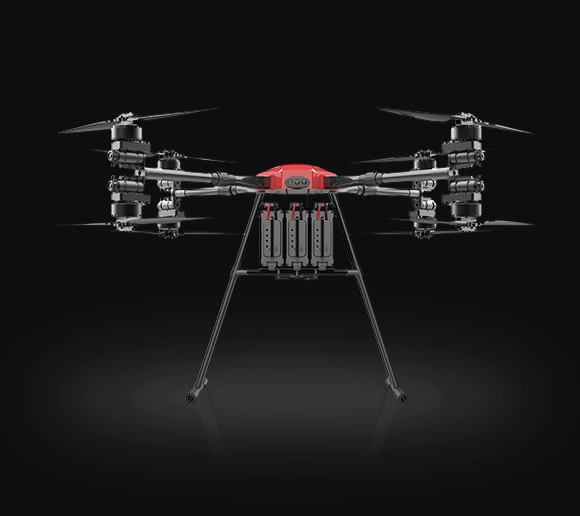 FlyDragon FD-H50 electric multi-rotor UAV adopts a four-axis eight-rotor power system. The wheelbase of the whole machine is 1580mm, the maximum load is 50kg, and the maximum take-off weight is 100kg. It uses three 16S 25000mah batteries, which can last for 42 minutes without load and 18 minutes with full load. The high-strength carbon fiber one-piece mold-opening body makes the whole machine lighter and has a larger strength coefficient. The quick-release under-hanging equipment is convenient and quick to prepare and improve work efficiency.
Specifications:
Product material: carbon fiber + aviation aluminum
Expanded Dimensions: 1240 x 1240 x 930 mm
Folded Dimensions: 860 x 860 x 850 mm
Wheelbase: 1580mm
Drone weight: 44kg (including battery)
Take-off maximum mass: 100 kg
Recommended load capacity: no more than 50 kg
Flight time: 42mins(without load); 18mins(full load).
Number of rotors: 4 axes 8 propellers
Blade: 42 inches
Positioning system: GPS
Maximum flight speed: ≤ 10 m/s
Power battery: 16s30000mAh*3
Wind resistance rating: 5