How to choose the suitable ESC for DIY drone
Electronic governor (referred to as ESC, ESC) function is equivalent to the throttle of the drone. It can send commands to the motors through the logic board. The electronic governor converts the signal from the lithium polymer battery into an alternating square wave. Generally speaking, brushless motors are three-phase, and the instantaneous value of each phase changes. There are high potentials, low potentials and intermediate potentials at any one time. It can send commands to the motors through the logic board. The electronic governor converts the signal from the lithium polymer battery into an alternating square wave. below is tell you how to choose the suitable ESC for DIY drone
1. Current
Generally XAXXA marked on the ESC, as the picture shows 120 A refers to the current, usually the value marked on the ESC refers to the continuous output current of the ESC. In addition to this current parameter, some ESCs will also mark the instantaneous current on the manual or parameter table.
2. xS-xS LiPo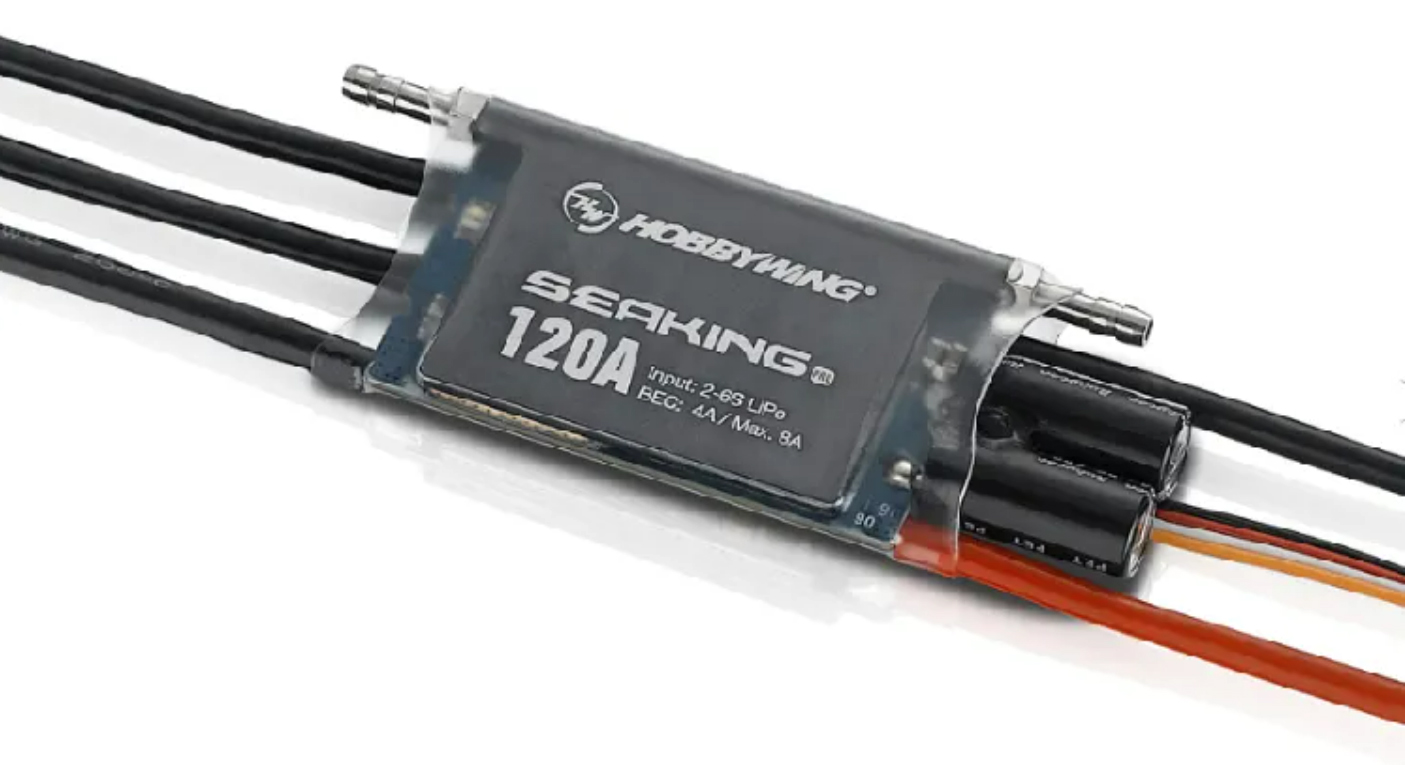 This 2-6S of characters on the ESC indicates how big the battery can be and the type of battery, which is also equivalent to telling the voltage range supported by the ESC from the side.
3. On the outside of some ESCs, there will be words such as BEC written. The Chinese translation of BEC is called battery-free circuit. That is to say, there is a separate circuit module in the ESC. This circuit module can convert the voltage of the battery into a voltage of 5-6V to supply power to the receiver or flight controller. The advantage of this function is that it will not drop with the voltage of the power battery. and decline. Some ESCs do not have the word BEC on them or say No BEC, which means that the ESC does not have this function. This is why some ESCs have 7 wires and some ESCs have 8 wires. As shown in the figure below, there is no BEC function. like
as shown below.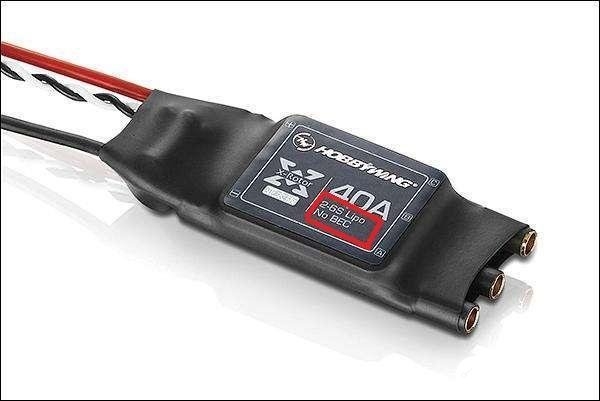 So how do we choose an ESC for DIY drone?
For example: to know what the current is at the maximum efficiency of the motor. If the output current of your motor at maximum efficiency is 30A, then the ESC you choose should be at least 30A, but generally for safety reasons, why should the ESC be larger than this 30A, for example, a 40A ESC.