Ongoing technology development for autonomous hull cleaning robots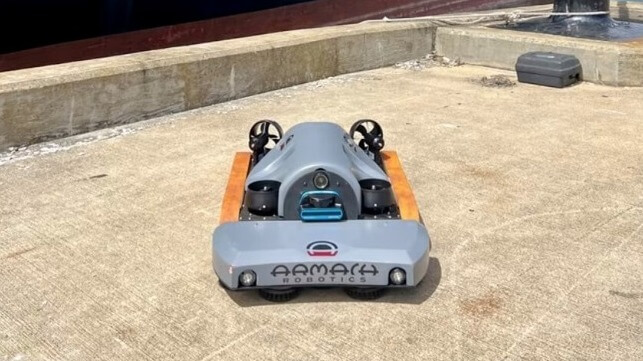 Greensea Systems Inc. has been awarded a 2-year Phase 2 option period contract by the U.S. Naval Office of Naval Research to continue developing technology for autonomous hull cleaning vehicles. This is a continuation of the work Greensea has been doing since 2018 through the Small Business Technology Transfer (STTR) program. While the first phase of the contract focused on designing the system, the second phase will focus on technologies that improve navigation and autonomy.

To achieve the goals of Phase 2, Greensea is partnering with the Marine Environmental Resource Center (MERC) of the University of Maryland Center for Environmental Science and Armach Robotics. MERC has significant expertise in biofouling control methods and will provide critical support for independent, scientific assessments of the efficiency and efficacy of robotic navigation, autonomy and cleaning technologies. Green Ocean will continue to focus on navigation and autonomy improvements as Green Ocean's sister company Armach Robotics provides robots and robotic operators for live operations throughout the show. The ultimate requirement for any STTR program is to demonstrate the commercial viability of the technology, as well as demonstrate its value to the U.S. Navy.

To achieve this, Greensea has developed a novel hull relative positioning system for use in hull crawling robots designed and built by Armach Robotics. Combining inertial and feature-based sonar navigation, the Armach hull cleaning robot will be able to determine and continuously update its position on the hull with extreme accuracy, allowing Greensea's autonomous capabilities to eliminate the need for the operator to drive the robot.

"The goal of this STTR is to develop a highly autonomous robotic system for active cleaning of ship hulls that can be easily and cost-effectively operated with minimal supervision. The Navy is researching this technology as an environmentally sustainable ways to keep ships free of biofouling, ensure fleet readiness and ultimately reduce hull-related maintenance costs," said Karl Lander, Director of Regulatory Compliance and Outreach at Armach Robotics. "Early Phase 1 and Phase 2 work focused on designing, characterizing, developing and testing a navigation system capable of providing the required accurate onboard navigation. The focus of the newly granted option period is to continue to refine navigation and autonomous technologies.

RPP-MW-B1 Ship Derusting autonomous hull cleaning robots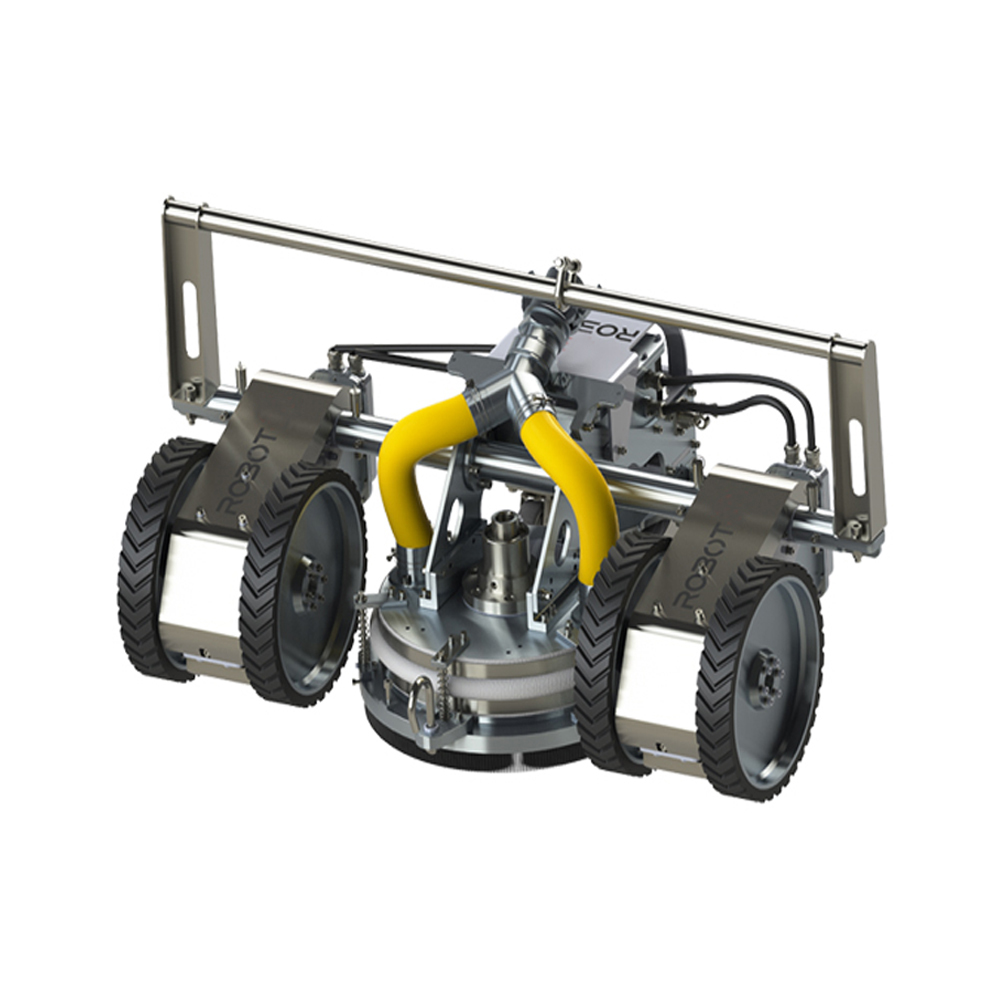 RPP-MW-B1 Ship Derusting Robot
RPP-MW-B1 model autonomous hull cleaning robots using hydro blasting technique, Both spot and continuous blasting are available with the same robot, Combining ultra-high pressure water jetting for hull and cargo hold cleaning and derusting and the vacuum recovery tray for 100% wastewater recycling, can effortlessly perform cleaning and derusting operations on hull, deck and cargo hold, regardless of surfaces - vertical, inclined or curved.
Specification
Model: RPP-MW-B1
Size: 786 mm (L) X 1154 mm (W)X 550 mm (H)
Weight: 90 kg
Power: 1.2 Kw
Obstacle crossing: ≤15 mm
Max. speed: 8 m/min
Cleaning width: 300 mm
Power: supply AC 220 V
Min. curvature radius: 10
Level of protection: IP65
Derusting efficiency:
16 - 50 m²/h (Efficiency varies with operator proficiency, coating type, and water pressure)
Cleanliness: Wa 2.5
Accessories:
UHP pump:Pressure: 2500-2800Bar
Flow rate: >38 L/min
Recycling pump:Vacuum: >0.04Mp
Product features
1
High performance with 100% wastewater recycling
Wastewater recovery vacuum pressure: 0.04 MPa.
2
Strong adhesion and large payload
Payload capacity is 135 Kg and load weight ratio is up to 1.5:1, satisfying demands for most scenarios.
3
Strong curvature and obstacle crossing adaptability
Workable on surfaces with a radius of curvature of 1 m; height of obstacles the robot can cross is up to 15 mm.
4
Detachable modular design
Units of the robot are modularized and can be assembled in half an hour.
5
Incredible performance and maneuverability
Differential drive, 360° rotation, movement in any direction and remote control.
6
Safety and reliability
Permanent magnets, a double fall arrest system, IP 65 for safety and reliability.