Ukraine purchases surveying and mapping drones from Draganfly
"Global News Agency" reported that Draganfly (Dragonfly) has successfully completed the deployment and training of its initial situation assessment drone in Ukraine. Draganfly, an industry-leading developer of unmanned aerial vehicle solutions and systems, in partnership with Coldchain Delivery systems, Inc., has successfully completed the deployment and training of its first two situational assessment drones for the Resurgent Ukraine (RSU) program. Human-Machine (Surveying and Mapping Drones).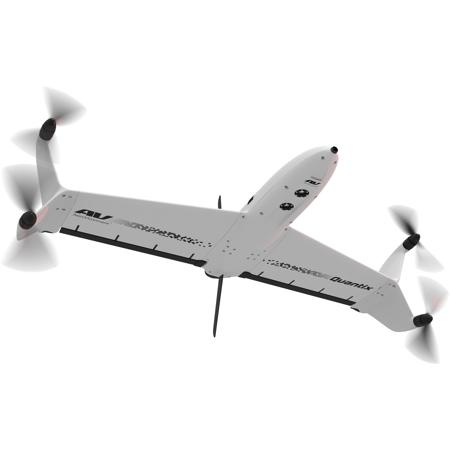 Quantix Mapper vertical take-off and landing fully automatic drone
On June 10, 2022, Irina Vashchuk Disipio, director of the Ukrainian Resurgence Soldier program, and her staff, including the pilot, received the situation assessment drones at a facility in Poland. The drones were then shipped to Ukraine, where the company's experienced pilots underwent comprehensive virtualized cyber training with drone operators from the RSU.
Draganfly has selected AeroVironment's Quantix™ Mapper hybrid vertical take-off and landing ("VTOL") drone as the company's situational assessment drone. In 2020, in partnership with AeroVironment, the Multi-Purpose Remotely Operated Aircraft System ("RPAS") became the fifth aircraft in Draganfly's fleet to meet Transport Canada's RPAS Advanced Flight Operations Safety Assurance certification.
The Quantix™ Mapper is a lightweight, fully autonomous drone that is easy to use and provides high-resolution optical and thermal imaging during critical operations. Its hybrid VTOL design allows users to effectively launch the drone vertically and seamlessly transition to horizontal flight, maximizing efficiency and range.
This situation assessment drone is specifically designed to provide critical and effective visual surveillance in active emergency, medical and disaster response situations. The combination of these drones and the company's first medical response drone will help Ukrainian Resurgence Soldiers safely enter hot spots and deliver humanitarian aid in major Ukrainian cities.
As Draganfly successfully deploys drones again and the nonprofit expands its humanitarian aid operations in Ukraine, the company's situational assessment and medical response drones will help Ukrainian Renaissance Soldiers reduce response times and improve situational awareness , improve the overall efficiency.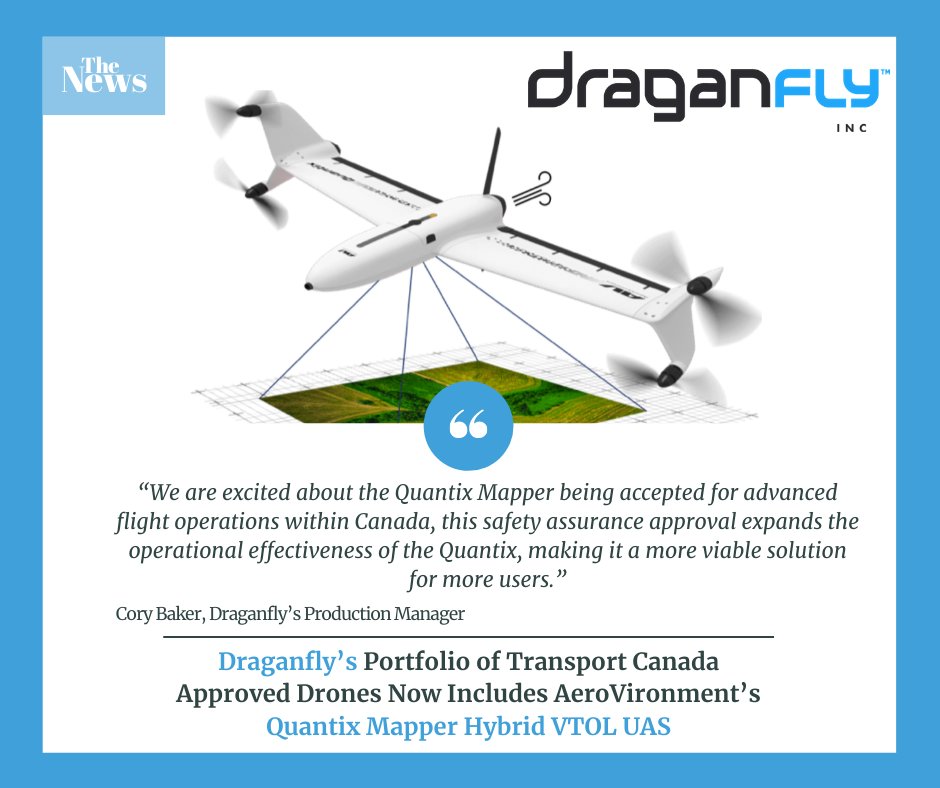 Draganfly's situational assessment and medical response drones are critical to saving lives across Ukraine. Each drone helps Ukrainian soldiers ensure timely and safe delivery of medical supplies and equipment to communities in need.
Draganfly also recently announced a "DroneAid" drone aid: five highly specialized medical response drones will be funded for the Ukrainian Revival Soldier program.
The latest order builds on Coldchain Delivery Systems' initial request for 10 North American-made medical response and search and rescue drones to be deployed with the RSU. Draganfly received initial orders totaling (subject to conditions) up to 200 units.
VTOL UAV 6 hours long endurance with 1KG payload for mapping & serveillance
VTOL UAV FDG30 electric VTOL fixed-wing UAV

Body material: carbon fiber, composite material, etc.
Body length: 1800mm
Wingspan: 3000m
Landing gear height: 19cm
Landing gear installation position: below the rotor rod
Payload compartment size: 140mm*140mm*120mm
Mission compartment position: Front of the fuselage
Frame Structure weight: about 6kg
Maximum take-off weight: less than 16kg
Maximum payload: 2kg (standard load: 1-1.5kg)
Endurance: with 1KG payload get 6 hours (test flight) @ 18 m/s (depending on the battery and model version).
Maximum control distance: manual control by remote control/3km, ground station/standard 30km (up to 100km with numerical control)
Flight speed: economic cruise speed 15-22 m/s (range is almost unchanged)
Maximum flight speed: 30 m/s
Stall speed:12m/s
Area coverage: 5000ha/ flight
Minimum circling radius: 150m
Maximum horizontal lift limit: 4000m above sea level
Wind resistance in fixed-wing mode: no less than 7 wind (17.1m/s)
Maximum wind resistance in rotor take-off and landing mode: no less than class 4 wind (7.9m/s)
Operating environment: -20℃~45℃; can fly in light rain
Power battery: 1*5000mah 8S (vertical take-off and landing) ; 1*60000mah 8S (fixed wing cruise)
Rotor emergency operation time: not less than 6.5min
Take-off and landing method: vertical take-off and landing
Vertical power propeller size: 22.3inches
Fixed wing tail thruster propeller: 14~16 inches