United Airline develops eVTOL for short-haul regional routes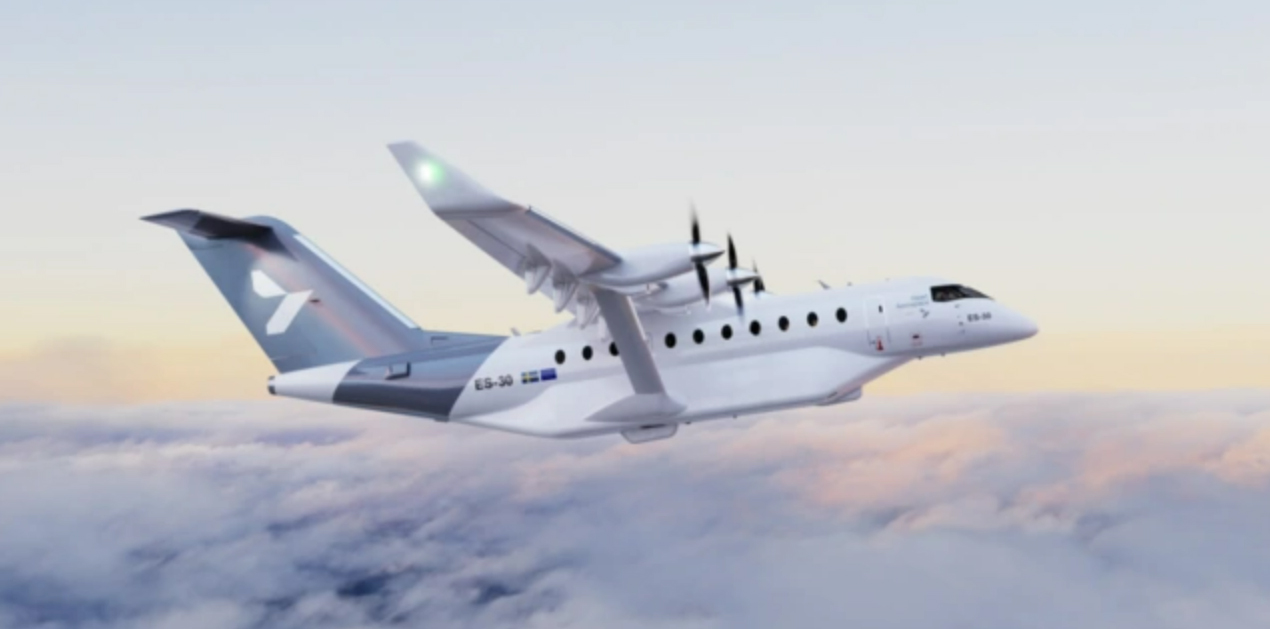 United Airlines is surpassing its investment in short-range electric take-off and landing (eVTOL) air taxis with companies such as Archer and Eve Mobility, and is preparing to strengthen cooperation with a company. relationship with the Swedish manufacturer of battery-powered aircraft that will operate on its U.S. regional routes.
United Airlines hopes to bring electric planes being developed by Sweden's Heart Aerospace to regional routes by the end of the decade, a United Airlines executive said, in addition to using eVTOL planes as air taxis for short-haul flights. Mike Leskinen, president of United Ventures, told CNBC's ESG Virtual Impact Conference that the airline initially planned to use 30-seat Swedish planes on flights of 200 miles or less, then expand those planes to larger planes as its energy technology evolves. long route.
The use of electric aircraft on regional routes, as well as eVTOLs in short-range air taxi services, is part of United's commitment to reduce its carbon footprint to net zero by 2050. To that end, the airline has invested in and ordered smaller, next-generation drones from Archer and Eve Mobility.
Likewise, it took an undisclosed stake in Heart Aerospace last year and said it would buy 100 19-seat electric planes through its strategic partner MesaAirlines. The aircraft's design was later updated to a 30-person configuration. Last month, Heart Aerospace announced that Air Canada and Saab had both joined the ranks of financial backers, investing $5 million each.
Despite having a common power resource, United is developing the eVTOL air taxi and the Heart Aerospace aircraft as two distinct clean technologies with very different levels of performance. The former can fly about 60 miles on a single charge, while the latter initially has a maximum range of 200 miles, which can be doubled by adding a hybrid engine that uses sustainable fuel. While United's air taxis -- as its eVTOL name suggests -- will take off from compact vertical airports, Heart Aviation's planes will require at least 1,100 meters of runways when they hit the market in 2028.
Chicago O'Hare International Airport and Denver International Airport, serving as hubs for regional flights, have the potential to be the first airports to be equipped with HeartAerospace planes, Leskinen said, and their more economical performance could allow airlines to re-establish short-haul routes across the U.S. that have been in recent years to be stopped because it is not financially feasible.
FDG33 eVTOL drone 3 KGS payload endurance 3 hours for surveillance
FDG33 eVTOL drone specifications:

MTOW: 15.65kg
Weight without battery and payload: 8.81kg
Wingspan: 3,378mm
Length: 1,500mm
Height: 500mm
Battery weight (Tattu 2*6S 25000mAh): 5.12kg
Suggested max payload weight : 3kg
Endurance : 3 hours (3kg payload) )
Cruise speed : 75-90km/h
Max speed : 110km/h
Max ascend speed : 4m/s
Max descend speed : 5m/s
Anti-wind capability : 43.2km/h
Minimum circle radius : 100meter
Operating Altitude(Max.) : 4,000m ASL