Which drone is best for roof inspections?
"Drone Online" reported on October 8 that with drones, we no longer need to climb on the roof to inspect, especially the roof with solar panels installed, you can consider using FlyDragon drone company's FDG815 is the best quadcopter drone helps your foof inspection, it's small, stable flight, easy to maneuver, easy to access roofs, and safe. This drone provides real-time video and produces high-quality images that can be saved.

FDG815 intelligent drone has a built-in powerful intelligent flight control system with one-key take-off and landing functions, making the flight extremely smooth and convenient, aiming to provide users with a superior aerial photography experience and worry-free control process.
Below I will share with you in detail this long-duration roof inspection drone equipped with a 4K 6x zoom camera for less than $400.
FDG815 small long endurence quadcopter drone for roof inspection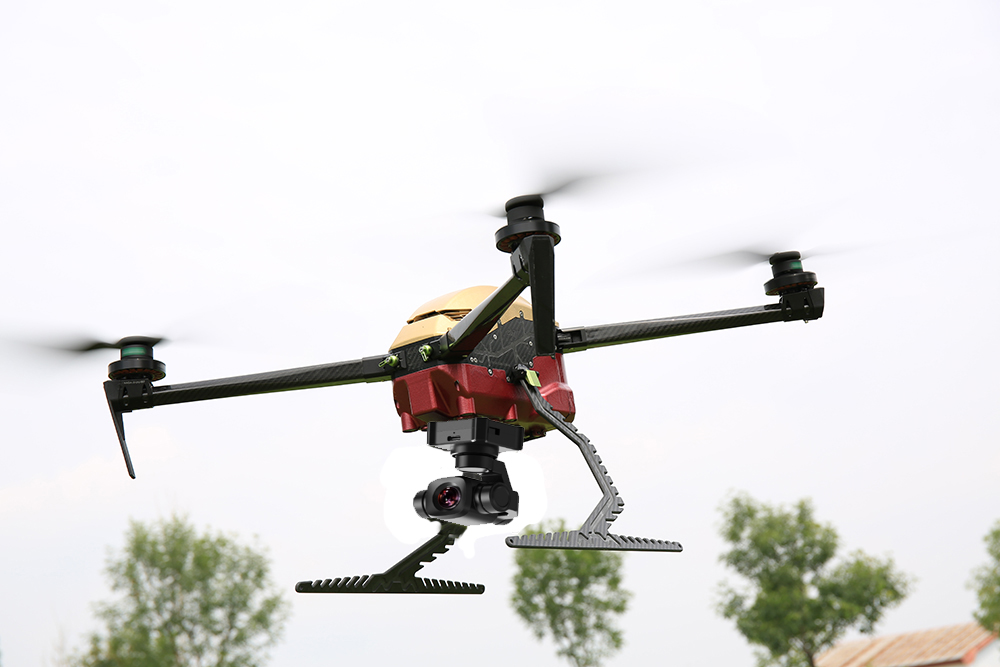 FlyDragon FDG815 small quadcopter drone is a small size aerial platform for mapping, surveillance, inspection and food delivery. Its compact folding airframe enables easy operation and flexible maneuvering. – Forged from a combination of carbon fiber, PCB and CNC, the flight time boosts up to 90 minutes with no payload, and it still reaches 45minutes with 2.5kg payload.
Color: Black and White Material: Carbon Fiber, CNC, PCB
Control Range: 20km
Diagonal Wheelbase: 815mm
Unfolded Dimensions: 670mm*650mm*200mm (excluding propellers/landing gears)
Folded Dimensions: 440mm*210mm*200mm(excluding propellers/landing gears)
Empty Weight: 5.4kg (including battery)
Battery Weight: 2.8kg
Max Take-off Weight: 8kg
Flight Time: 90min (no payload) 68min (800g payload) 45min (2500g payload)
Max Speed: 30m/s Max Lifting Speed: 4m/s
Max Descent Speed: 3m/s
Max Angle of Pitch: 25°
Wind Resistance: 14m/s
Service Ceiling: 6000m
Propeller: 22*8 inch
Working Voltage: 50.4V
Working Temperature: -10℃-55℃
Carrying Case: 68cm*45cm*35cm
FD-A8 Mini Gimbal Camera 4K 8MP Ultra HD 6X Digital Zoom the cheapest drone gimbal camera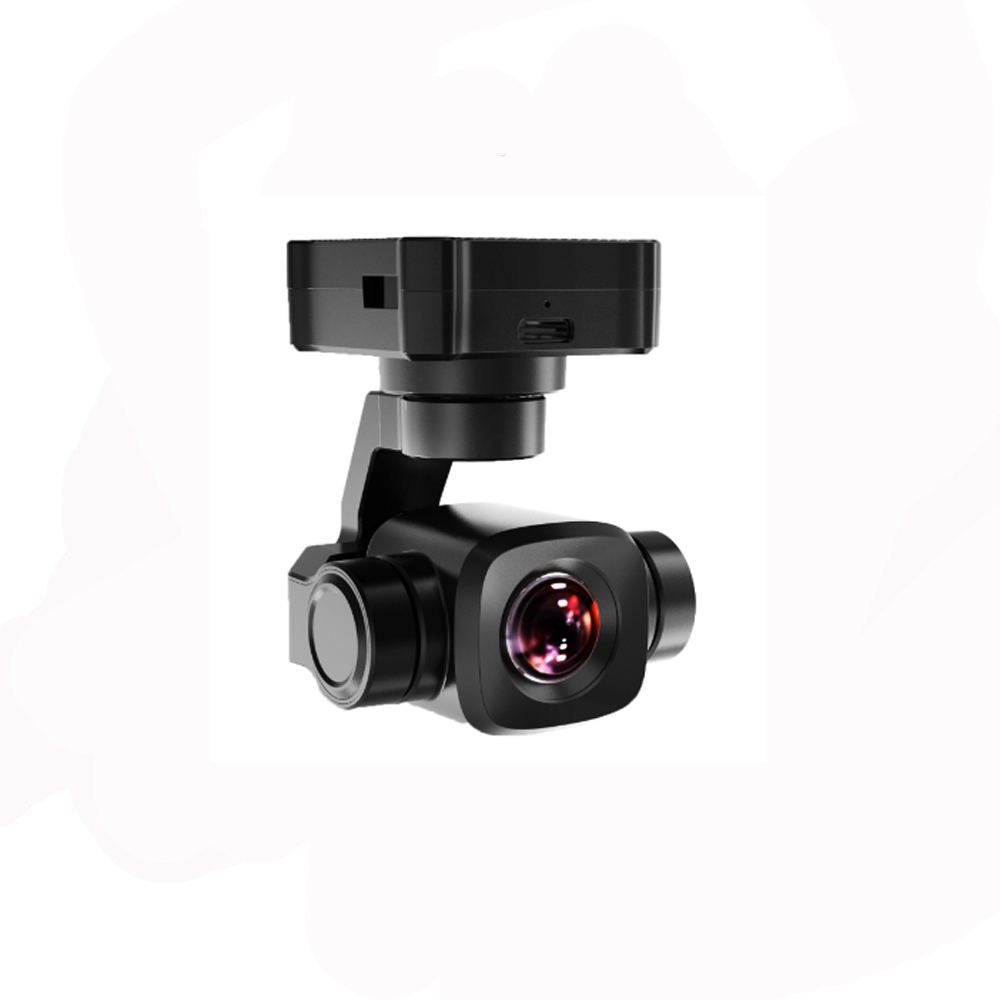 8 mini gimbal camera, lightweight and elegant, carrying a 4K 1/1.7-inch Sony starlight night vision sensor. A8 mini comes with powerful AI identify and tracking based on neural network professing unit and supports max 6X digital zoom. Ethernet and HDMI output are compatible with both SIYI links and third-party links. And CVBS (AV) output for analog FPV. A8 mini can be widely used for enterprise drones, UGV, USV, robotics, RC hobby planes and FPV drones.
Overall
Model: A8 mini
Video Output Port: Ethernet, HDMI, CVBS (AV)
Control Signal Input Port: S.Bus / UART / UDP
Control Signal Output Port: S.Bus
Working Voltage: 11 ~ 25.2 V
Power Consumption: Summit 12 W
Working Temperature: -10 ~ 50 ℃
Dimension: 55*55*70 mm
Weight: Approx. 95 g
Gimbal
Angular Vibration Range: ±0.01°
Controllable Pitch Angle: -135° ~ +45°
Controllable Yaw Angle: -160° ~ +160°
Controllable Roll Angle: -30° ~ +30°
Camera
Lens: 6X Digital
Focal Length: 21 mm
Image Sensor: Sony 1/1.7-inch, 8 MP effective resolution
Aperture: F2.8
FOV: 93°
TF Recording Resolution:
4K (4096 x 2160) @ 25 fps
2K (2560 x 1440) @ 30 fps
1080p (1920 x 1080) @ 30 fps
720p (1280 x 720) @ 30 fps
Supported File System: FAT32 (exFAT will be supported later by firmware update)
Photography File Format: JPG
Video File Format: MP4
Supported MicroSD Cards: MicroSD Class10, max 128 GB
White Balance: Auto