what drone can do for mining area?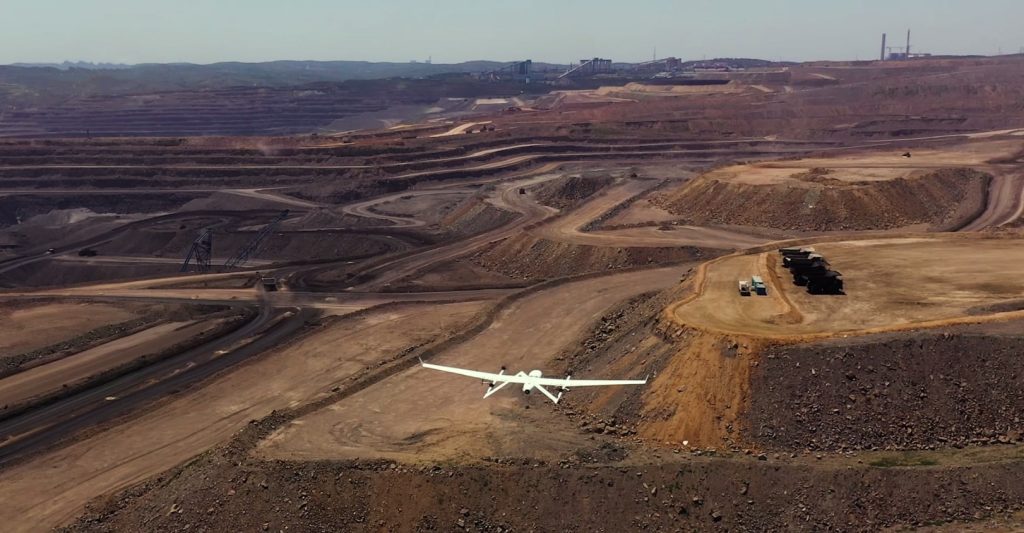 The geological conditions in the mining area are complex. Most of the geological disasters induced by mining occur in the mountainous and rural areas where the economy is relatively backward. There are hidden dangers and the danger of investigation in the hidden danger points of disasters. With the development of UAV technology, its application in the mining field has been promoted.
Some national address survey bureaus use drones in mine geological environment survey work, and use low-altitude drone aerial photography results to provide new data and new perspectives for traditional mining-induced geological disaster surveys, and to understand disasters and hidden dangers more intuitively. The on-site environmental conditions of the site can provide accurate information for areas with dangerous terrain, difficult access to human resources, hidden geological disasters, densely populated areas, mining areas and areas with major projects, and can quickly determine the topography, vegetation distribution, land use, building distribution, etc. comprehensively and objectively Case.
Within a few hours, the drone can process the captured image data through image software to generate a 3D model that allows surveyors to better calculate the volume of ore and other materials and track changes in the amount of ore.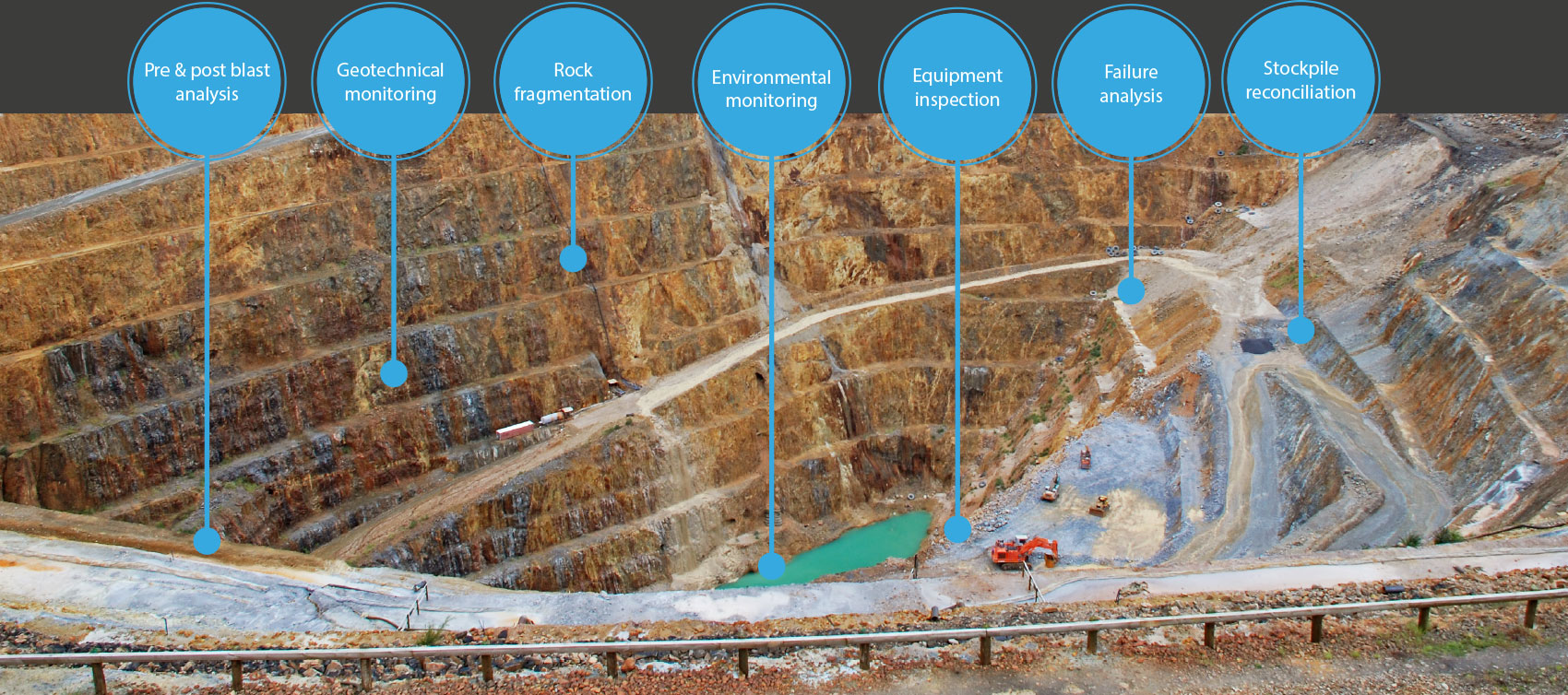 Monitoring illegal mining
Illegal phenomena such as illegal mining and illegal use of slag yard waste still exist. The traditional daily supervision of mines mainly relies on supervisors to go to the site for inspection and verification. However, in areas with steep rock walls, complex mining surfaces, and inaccessible areas, supervision is difficult and affects the daily supervision of mines.
UAVs can be used to conduct real-time monitoring of a large range of mine areas from the air, effectively shortening the inspection time; through aerial photography of the mine environment, the mining status can be locked, and the investigation and evidence collection of illegal mining mines can be completed.
Mine Environment Monitoring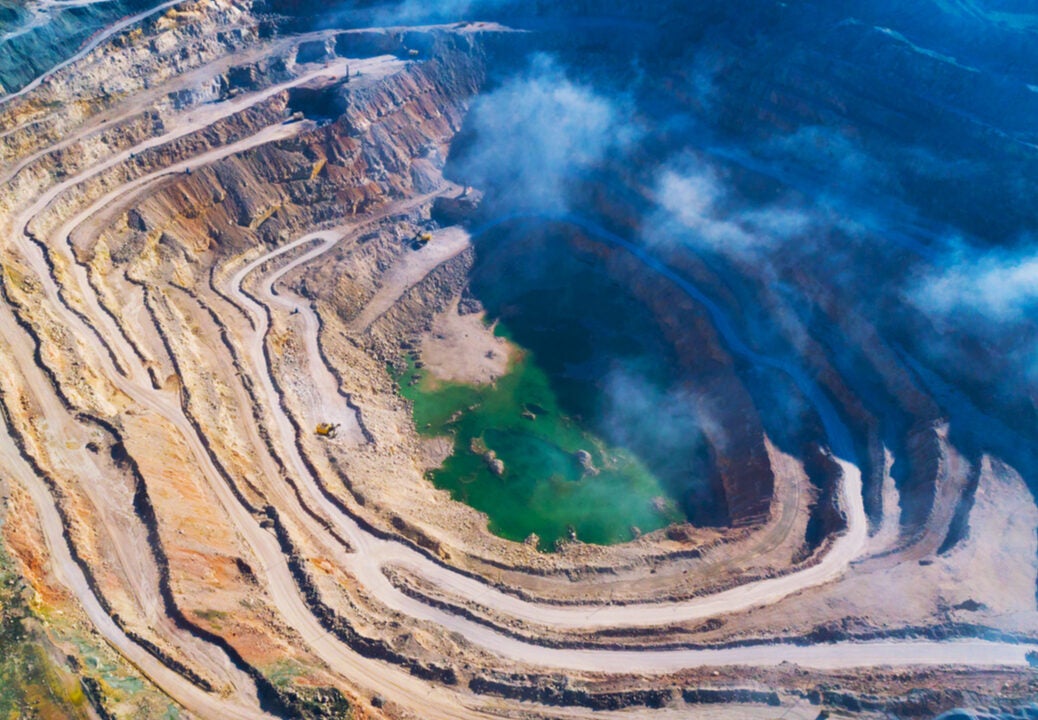 In environmental assessment, the need for environmental information usually has the following difficulties: large-area observations, complex area observations, diversity of required data results, and so on. The rise of UAV low-altitude photogrammetry technology has provided great convenience for environmental surveys.
In recent years, many UAV manufacturers have vigorously practiced UAV technology in project site investigations such as environmental impact assessment, preparation of soil and water conservation plans, and mine ecological environment management, and have achieved good results.
Two best drone recommend for monitor mine area
1.FDG815 small quadcopter drone for small mine area monitor
FlyDragon FDG815 small quadcopter drone is a small size aerial platform for mapping, surveillance, inspection and food delivery. Its compact folding airframe enables easy operation and flexible maneuvering. – Forged from a combination of carbon fiber, PCB and CNC, the flight time boosts up to 90 minutes with no payload, and it still reaches 45minutes with 2.5kg payload, it's can payload all of camera to monitor the mine area
Control Range: 20km
Diagonal Wheelbase: 815mm
Unfolded Dimensions: 670mm*650mm*200mm (excluding propellers/landing gears)
Folded Dimensions: 440mm*210mm*200mm(excluding propellers/landing gears)
Empty Weight: 5.4kg (including battery)
Battery Weight: 2.8kg
Max Take-off Weight: 8kg
Flight Time: 90min (no payload) 68min (800g payload) 45min (2500g payload)
Max Speed: 30m/s Max Lifting Speed: 4m/s
Max Descent Speed: 3m/s
Max Angle of Pitch: 25°
Wind Resistance: 14m/s
Service Ceiling: 6000m
Propeller: 22*8 inch
Working Voltage: 50.4V
Working Temperature: -10℃-55℃
Carrying Case: 68cm*45cm*35cm

2.FDG23 pro VTOL UAV drone for big mine area monitor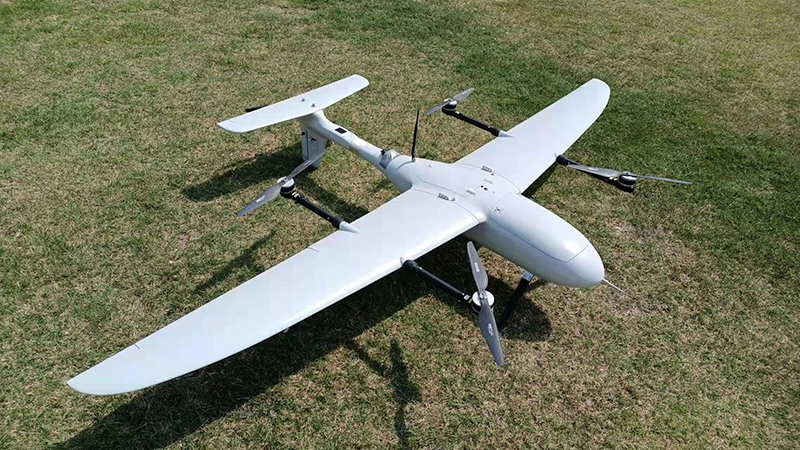 FDG23 pro VTOL UAV drone is a cost-effective and easy-to-use VTOL specifically designed for mapping and mine area monitor. Made from composite materials, the frame is light and tough with featuring high performance. The quick-assemble design allows you to assemble it easily without any tools so as to shorten preparation time for each flight. it can complete 12 square kilometer area mapping job in a 90-min-flight, if equipped with Here+ RTK Base(option) FDG23 VTOL UAV drone pro can realize centimeter-level positioning. Also we have PPK solution for mapping, you can reach us about more details.
FDG23 pro VTOL features aerodynamic shape and Low air resistance. With powerful propulsion system Max. take-off weight can reach 13kg and the endurance time is 210 minutes with 1KGS payload. Besides, it with stands 5.5m/s-7.9m/s(12.5mph-17.5mph) wind, making it possible to perform aerial task in various complex situations. The GPS module is mounted on tail-wing, away from power system, that greatly reduces interference.
VTOL UAV Specification:
Wingspan: 2500mm
Length: 1500mm
Belly to Ground: 160mm(land gear height support customized)
Battery compartment size: 280*160*100mm
Device compartment size: 150*130*120mm
Payload compartment size: 220*170*110mm
Material: Carbon fiber+Glass fiber
Airframe Weight: 3.5kg
MTOW: 13kg(include batteries)
Max Payload: 2kg
Flight time: 4hrs (no load), 3.5hrs@1kg load
Max Flight Speed: 100km/h
Suggest cruising Speed: 75-90km/h
Max climb rate: 5m/s
Max angel of roll: 35°
Max Flight Altitude: 3000m
Max Wind resistance: Grade 6
Battery (Recommended) :2*6S 30000mAH HD Li-ion
Working Temperature: -20℃~50℃
IP Grade: IPX3
Package Size: 1260x486x405mm