6 rotors plant protection UAV 16KGS agriculture sprayer
Intelligent Agriculture is the trend of all over the world. And the intelligent drone act as a important role in this world plan.
Agriculture spraying drone can replace the traditional pesticide sprayer and it's speed is 40times of the traditional sprayer. It will save 90% water and 30%-40% pesticide. Small droplet diameter make the pesticide more well-distribute and improve the effect. At the same time, it will make the people faraway from the pesticide and reduce the pesticide remain of the crop.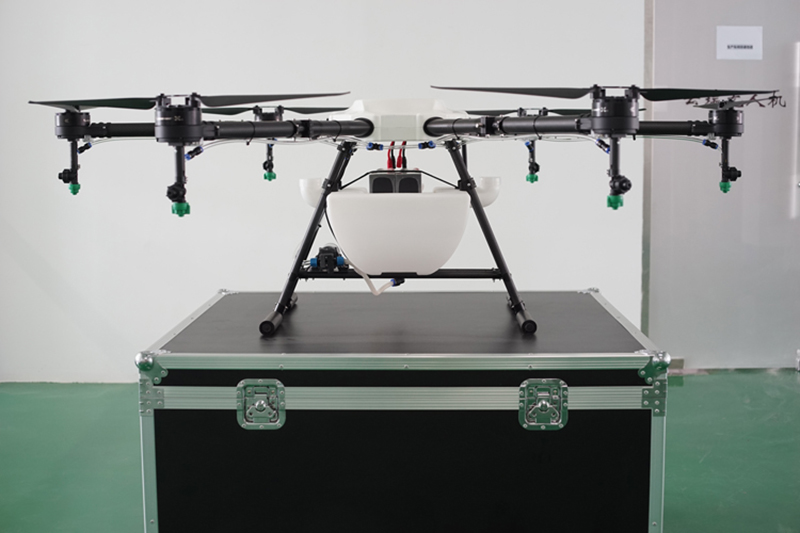 Drones and Centipedes: Brazilian Farmers Adopt Precision Agriculture with SimActive
Brazilian farmers are adopting drone technology through a new partnership between SimActive Inc., a world-leader in photogrammetry, and precision agriculture services provider Portal Produtos Agropecuários Ltda (Portal).
Portal develops projects in northern Brazil to serve farmers with aerial mapping over agricultural areas, together with high level technical and agronomic assistance, to enable decision making in day to day crop management. Now, Portal will deliver drone data transformed into actionable information for farmers with SimActive's Correlator3D.
Correlator3D is an end-to-end solution taking photogrammetry to the next level, providing survey grade accuracy with detailed reports. The data not only leads to optimized yields and reduced costs for the agricultural season, but can identify potential disasters early on. "The identification of the presence and damage caused by centipedes was one… example," says SimActive. "When plant samples from the field were collected to identify the source of the growing anomaly, Portal was able to fly and generate mosaics to spot the problem within 24 hours using Correlator3D and their drones."
"Correlator3D is agile, reliable, and efficient in processing the high-resolution UAV data we collect, generating high quality mosaics every time", said Valdir Rago, Agronomic Engineer at Portal. "We tested other commercial UAV data processing apps and found that Correlator3D was the best at delivering the results we need. The friendly interface, also accessible in Portuguese, along with round the clock support from SimActive's partner in Brazil, ENGESAT, put them in a different league."