drone sprayer

6 rotors plant protection UAV 16KGS agriculture sprayer
Intelligent Agriculture is the trend of all over the world. And the intelligent drone act as a important role in this world plan.
Agriculture spraying drone can replace the traditional pesticide sprayer and it's speed is 40times of the traditional sprayer. It will save 90% water and 30%-40% pesticide. Small droplet diameter make the pesticide more well-distribute and improve the effect. At the same time, it will make the people faraway from the pesticide and reduce the pesticide remain of the crop.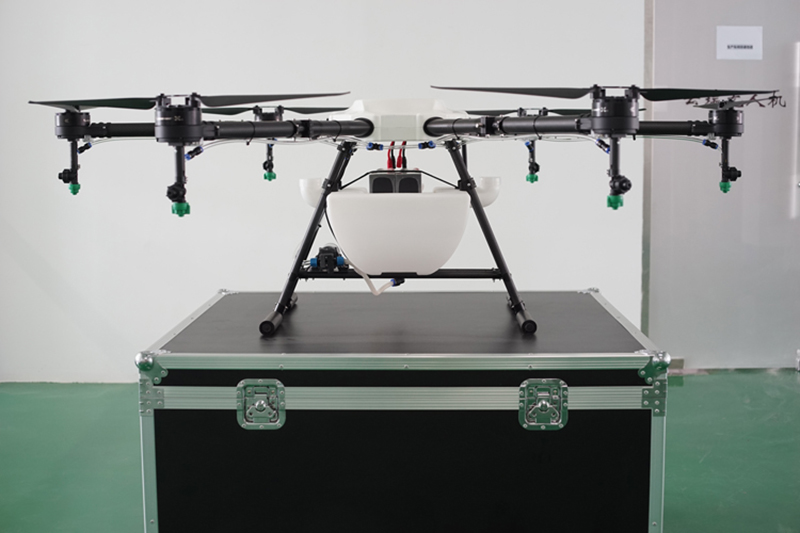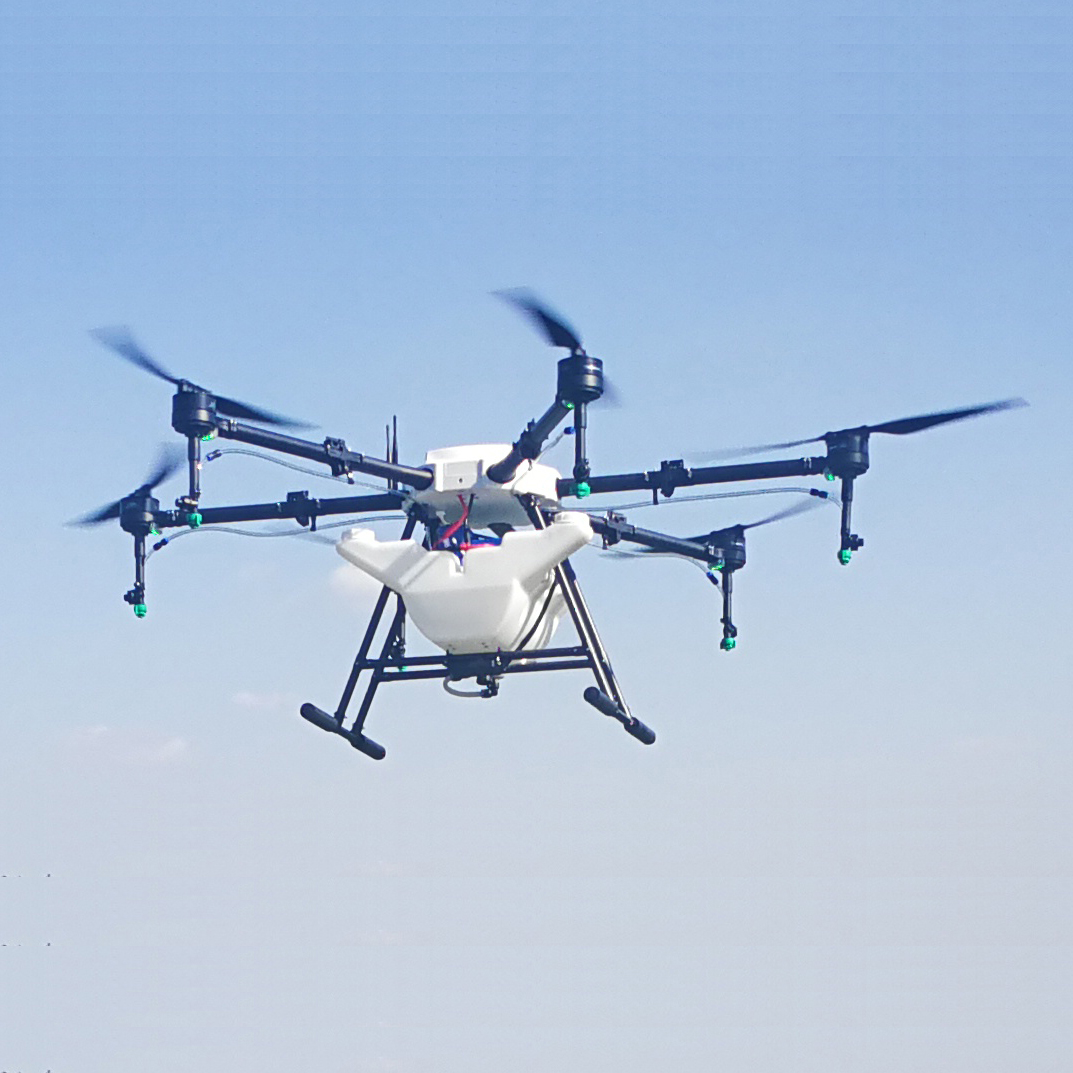 Exploring agricultural drones: The future of farming is precision agriculture, mapping, and spraying
Drones can have multiple uses in agriculture, from mapping to spraying. Here is a short list of how can drones help in agriculture. Precision agriculture uses information technology to ensure that the crops and soil receive exactly what they need for optimum health and productivity. Drones are an essential tool in precision agriculture, as they allow farmers to constantly monitor crop and livestock conditions by air.
Mapping

: With new drone models, the user only needs to draw around the area he needs to cover as drones come equipped with flight planning software allowing it to follow an automated flight path. The drone automatically takes pictures using onboard sensors and the built-in camera, and uses GPS to determine when to take each shot.

Cropdusting & Spraying

: Drones can now carry tanks of fertilizers and pesticides in order to spray crops with far more precision than a tractor. This helps reduce costs and potential pesticide exposure to workers who would have needed to spray those crops manually.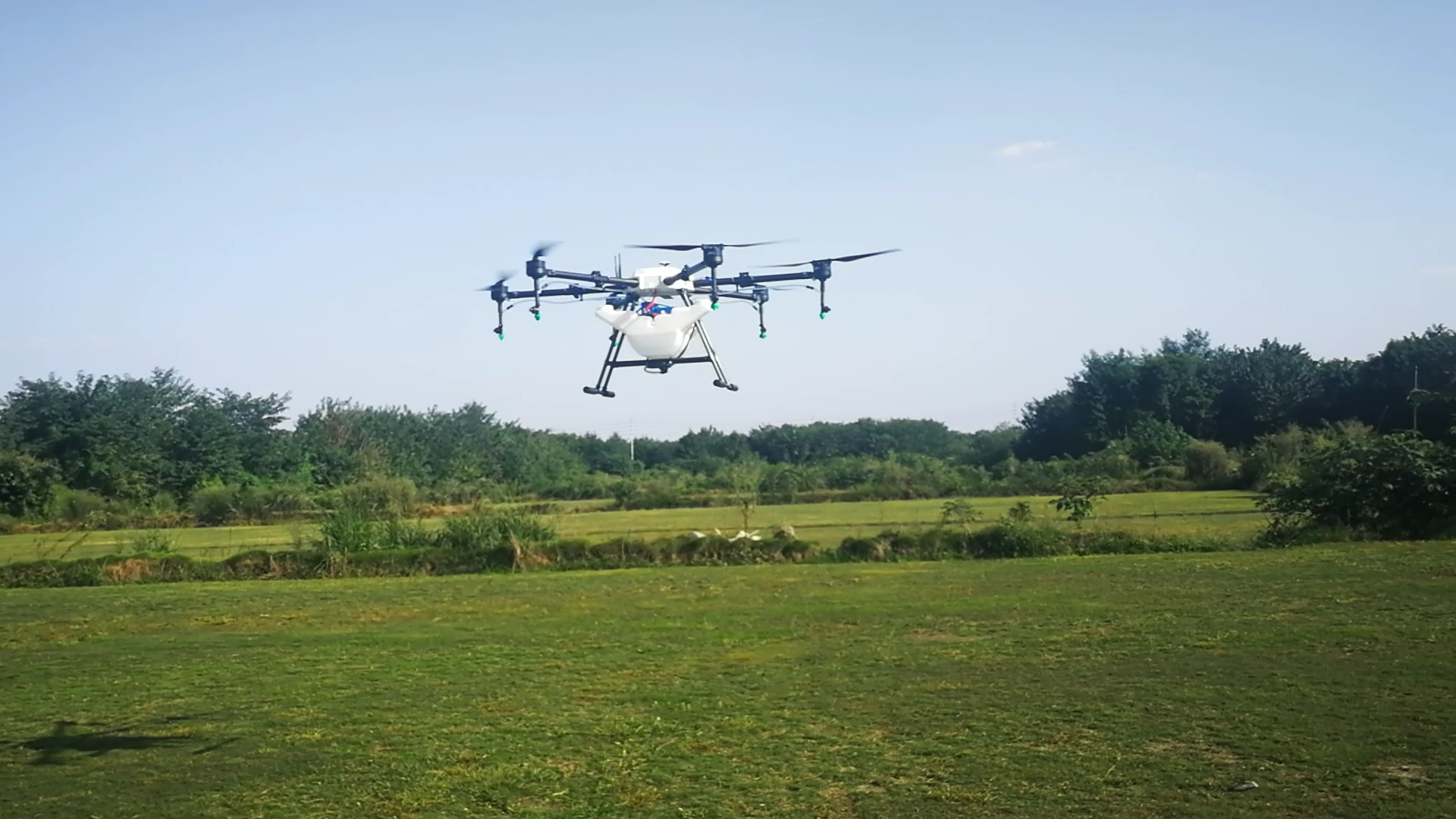 Drone sprayer
Advantages:

1) Security.
The agriculture sprayer drones protect farmers from poisoning and heatstroke, while spraying liquid pesticides, fertilizers and herbicides on agricultural land.
2) High efficiency.
50-100 acres can be sprayed per day, which is 30 times more than the traditional knapsack sprayer.
3) Environment protection.
Water and soil pollution is severely reduced with the fixed position and orientation method.
4) Wastage reduction.
30% of pesticide saving is established by a high degree of atomization and as the chemical fog can be sprayed to all levels of the crop.
5) Water saving.
90% of water can be saved in comparison to traditional spraying methods. This is possible by utilizing ultra low volume spraying technology.
6) Lower cost.
There is a 97% reduction in cost compared to traditional spraying methods.
7) Wide range of applications.
It's not influenced by the terrain and crop height, has an ergonomic and innovative remote control, easily manages low altitudes flights and does not harm the crop.
8) Easy to use and maintain.
Ag drone has a long productive lifespan, low maintenance cost, and its parts are easy to replace, as and when required.
Accurate. Automated. Intelligent
Made by DJI – The Agras MG-1S is a highly advanced drone spraying system with RTK GPS, flow sensors, triple radar sensors and fully programmable flight paths.