6 rotors plant protection UAV 16KGS agriculture sprayer
Intelligent Agriculture is the trend of all over the world. And the intelligent drone act as a important role in this world plan.
Agriculture spraying drone can replace the traditional pesticide sprayer and it's speed is 40times of the traditional sprayer. It will save 90% water and 30%-40% pesticide. Small droplet diameter make the pesticide more well-distribute and improve the effect. At the same time, it will make the people faraway from the pesticide and reduce the pesticide remain of the crop.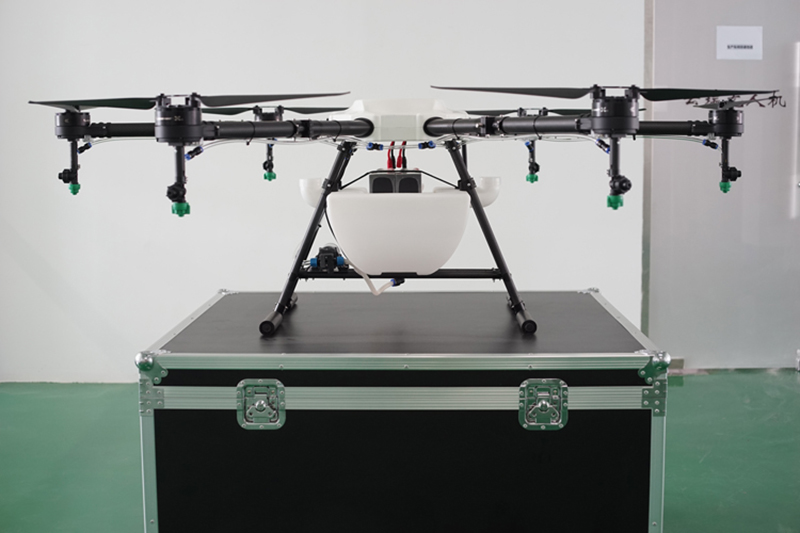 Due to consistent improvement today the AscTec Falcon 8 is one of the most advanced high-performance drones worldwide. It is used successfully for precision agriculture in crop research and agronomic development. With impressive area output and latest multispectral sensors the AscTec Falcon 8 will convince you as useful source of valuable geo information for site-specific development of small and medium-scale fields.
Precision farming and smart agriculture require more sophisticated, more detailed geo information:About nature and environment, health and vigor of crops, yield capacity, quality and physical soil properties, irrigation and application rate of fertiliser and pesticides. Conducive to agronomic and environmental sustainability the AscTec Falcon 8 provides geo­referenced aerial multispectral data and essential information for site-specific farm management of each subarea.
---
"There were no missed images, forward spacing was precise, and flight lines were precise […] there is nothing that exists in the multicopter world that can accomplish all this. AscTec Trinity is marvel …" Customer.
---
/// Benefit from UAV- / drone-based precision agriculture.