6 rotors plant protection UAV 16KGS agriculture sprayer
Intelligent Agriculture is the trend of all over the world. And the intelligent drone act as a important role in this world plan.
Agriculture spraying drone can replace the traditional pesticide sprayer and it's speed is 40times of the traditional sprayer. It will save 90% water and 30%-40% pesticide. Small droplet diameter make the pesticide more well-distribute and improve the effect. At the same time, it will make the people faraway from the pesticide and reduce the pesticide remain of the crop.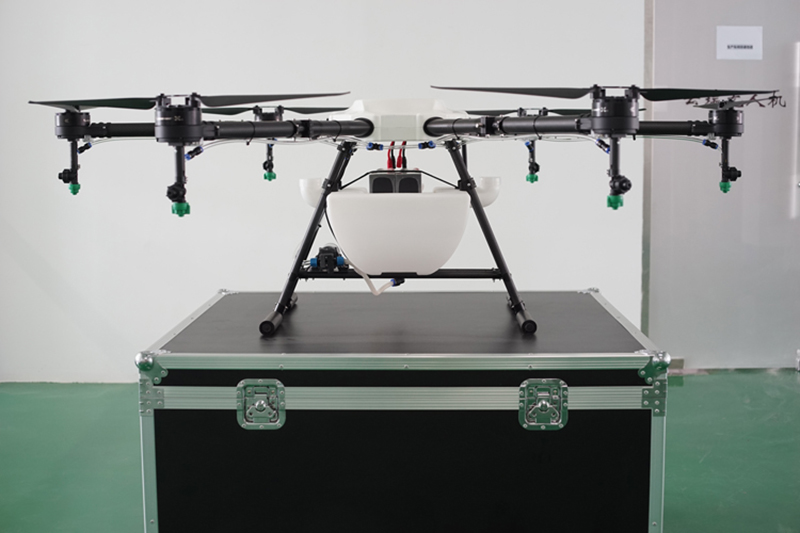 What are drones good for? Common commercial applications of drones in agriculture, business and the military
Regina — Unmanned aerial vehicle applications in agriculture have been over-promised and under-delivered, says Kelsey Martin of Martin Remote Sensing.
According to the report published by PwC, the future of global industries will be shaped by drones, thus saving them time, costs, energy and wastage of resources and manpower.
In the future, 3D printing technology will be combined with drone technologies to maintain and repair infrastructure. Construction companies will be able to attach 3D printers to drones, to produce on-site replacement parts for damaged elements of infrastructure.
For the insurance industry, combining drones with other disruptive technologies such as machine learning will allow insurance companies to improve predictions of damage and apply accurate premiums.
In the field of telecommunications, drones may be used in radio-planning and line-of-sight (LoS) testing between radio towers, for example to identify obstructions (such as trees or buildings) and determine power needs. Drones are also predicted to be used for broadcasting telecommunication signals, such as radio, television, and internet in both permanent and temporary roles.
For the future of high-tech farming practices, Drones will allow farming to become a highly data-driven industry, which eventually will lead to an increase in productivity and yields. Due to their ease of use and low cost, drones can be used for producing time series animations showing the precise development of a crop.
Future uses of drones for site security monitoring and safety management are highly promising and attractive.
The data gathered by UAVs will be instantly processed in the cloud, providing complete scene recognition supplementing human supervision, thanks to motion sensing and biometrics-based behavior analysis, as well as facial recognition.
UAVs will create systems enabling mass surveillance, where potential threats can be identified and data is immediately transmitted to response teams.
Whether drones are controlle