6 rotors plant protection UAV 16KGS agriculture sprayer
Intelligent Agriculture is the trend of all over the world. And the intelligent drone act as a important role in this world plan.
Agriculture spraying drone can replace the traditional pesticide sprayer and it's speed is 40times of the traditional sprayer. It will save 90% water and 30%-40% pesticide. Small droplet diameter make the pesticide more well-distribute and improve the effect. At the same time, it will make the people faraway from the pesticide and reduce the pesticide remain of the crop.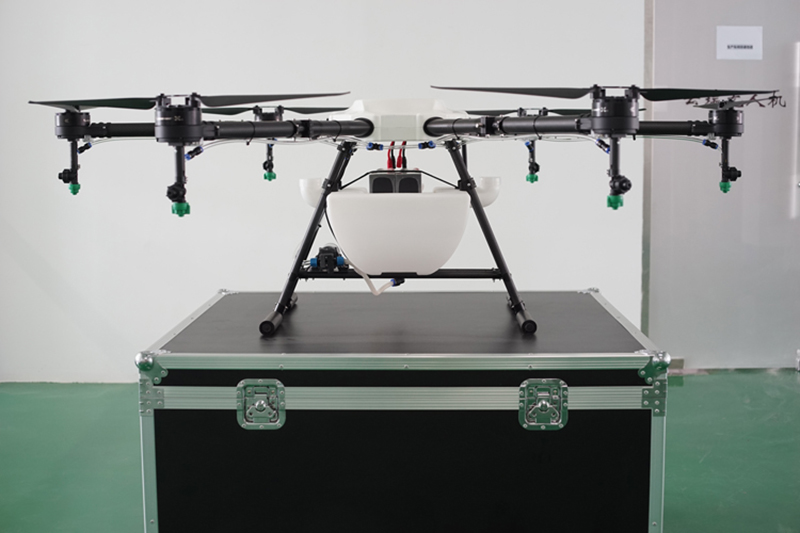 Drones are being touted as a real game changer in one of agriculture's most hazardous environments – crop spraying.

Ballito-based company Pacsys (Precision Agriculture Systems) is the sole distributor for DJI's crop sprayer drone, or unmanned aerial vehicle (UAV) the Agras MG-1, which can carry a payload of up to 10 kg of fertiliser or pesticide covering up to 10 000 sq m in 10 minutes – up to 60 times faster than manual spraying, according to its website.

But the topic of managing director Tim Wise's talk to attendees at DroneCon 2018 is not the drone versus manual labour, but rather the drone as an alternative to aerial crop spraying.

"Sugar cane is our biggest crop by area in KZN, but it's also conducive to drone crop spraying because the cane is planted in 2-3 hectare blocks. The drone isn't as effective up on the highveld where the blocks are far bigger," he says.

The conditions in the province are technically very challenging too, he says: it's very hilly and very windy which also mitigate against traditional aerial crop sprayers like aircraft, helicopters and microlights, all of which, he says are too big, fly too fast and too high in this situation. As a result, there is a high degree of wastage, up to a 10 m swathe around the fields, which results in a coverage rate of only 75 percent.