Finland's Lentola Logistics plans to deliver newspapers with drone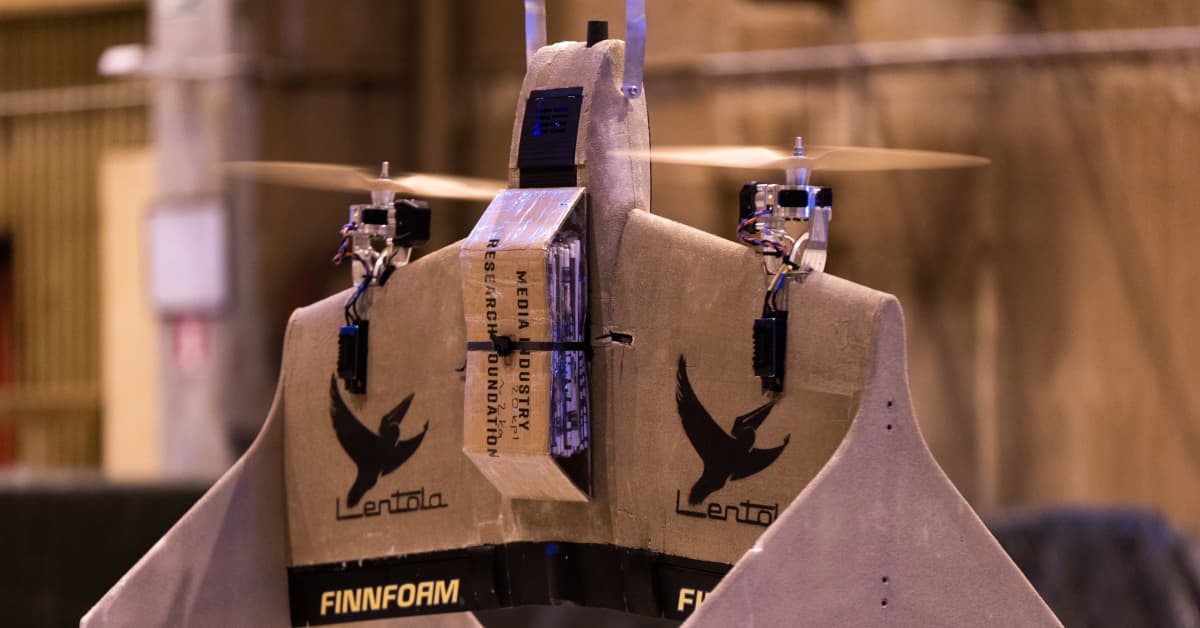 Newspapers around the world have been decimated to the point of extinction by various disruptive technologies over the past decade, but a Finnish company is preparing to deliver just-in-time newspapers by drone to a secluded lake island south of Tampere. subscribers to boost the local dailies.
Lentola Logistics is preparing a pilot program to deliver newspapers by drone to residents of Saarikylät, an area covering seven villages on different islands on one of Finland's countless lakes. Lentola Logistics CEO Markus Hohenthal plans to use drones to deliver daily newspapers to readers eager for news on the day it is published, rather than waiting up to days for papers to be delivered by car or mail service.
Hohenthal will conduct a three-month trial next year, using Lentola Logistics' tail vertical take-off and landing (VTOL) drone to deliver a few newspapers per flight – or as much as 3.5kg. Internal payload can be accommodated. The service will be limited to a 20km radius, an area that should be able to handle missions in less than half an hour at a time, based on his drone's 80km/h flight speed and the minutes it takes to descend and drop off his cargo. Hohenthal reckons each drone should be able to deliver about 100 newspapers per day — a service whose subscribers say they're willing to pay more to be able to read their news predating its ancient history.
If the drone trials prove effective, the mail could be added to the newspaper payload as a more timely and cleaner way to deliver mail regularly to the islanders. "Instead of driving to rural areas, we're trying a new way of delivering," Hohenthal told the Yle news site. "It's more cost-effective, faster and more environmentally friendly than the current way... as far as we know , has never been done anywhere else in the world."
Until then, Lentola Logistics will use a $64,000 grant from the Finnish Media Industry Research Foundation to conduct the trial. If all goes well, the aerial activity could eventually expand to retail purchases, making it feasible for Lentola Logistics and Saarikylät's islanders to fly before Wing decides to expand its Finnish services to the region.