Ford developing drones to navigate self-driving cars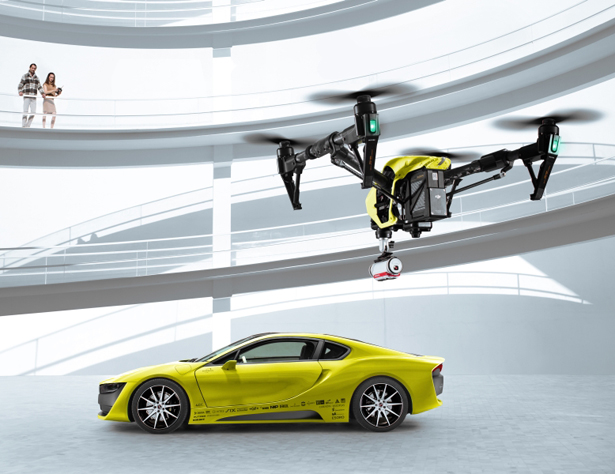 Detroit-based Ford is currently developing drone systems that can provide guidance for self-driving cars, including those used in off-road adventures.
Drones launched by self-driving cars can guide the vehicle by transmitting images of the surrounding area beyond the range of on-board sensors, Ford officials said. Passengers in the car can use the on-board information terminal and navigation system to control the drone.
Alan Hall, a spokesman for Ford's technology department, told reporters, "Sometimes, people want to drive their vehicles into the woods or closed roads, and the navigation drone can guide them in the direction they are going."
Alan Hall told AFP that navigating drones could prove useful not only in urban and suburban areas beyond electronic maps, but also on intercity highways. The idea of using a navigating drone came from researchers and engineers in Ford's autonomous vehicle division, who come up with such a novel idea in their daily work. "The interest of our customers drives us to think openly and to keep advancing and using emerging technologies," said Tony Lockwood, Ford's manager of virtual driving systems development for autonomous vehicles.
Digital Map
Pieter Gillegot-Vergauwen, vice president of product management at TOMTOM, an Amsterdam-based digital mapping company, said digital maps are one of the key factors for autonomous vehicles. "We've done a test flight of a navigation drone," he said at a Microsoft-sponsored workshop in Detroit.