Russian fixed-wing VTOL drone surveillance Pacific salmon spawning ground
FIXAR released a case study detailing how the company's fully automated fixed-wing VTOL FIXAR 007 drone was used to create a solution for video surveillance of Pacific salmon and its spawning grounds in the Chukotka region of Russia plan.
The case study includes: Details of the solution used, including camera payload and data link. Application advantages of FIXAR 007 UAV. Video containing mission overview. Compared with traditional helicopter-based methods, using UAV (Unmanned Aerial Vehicle) There are many advantages to studying the abundance and distribution of fish and spawning grounds.
FLY-380 VTOL fixed-wing drone for surveillance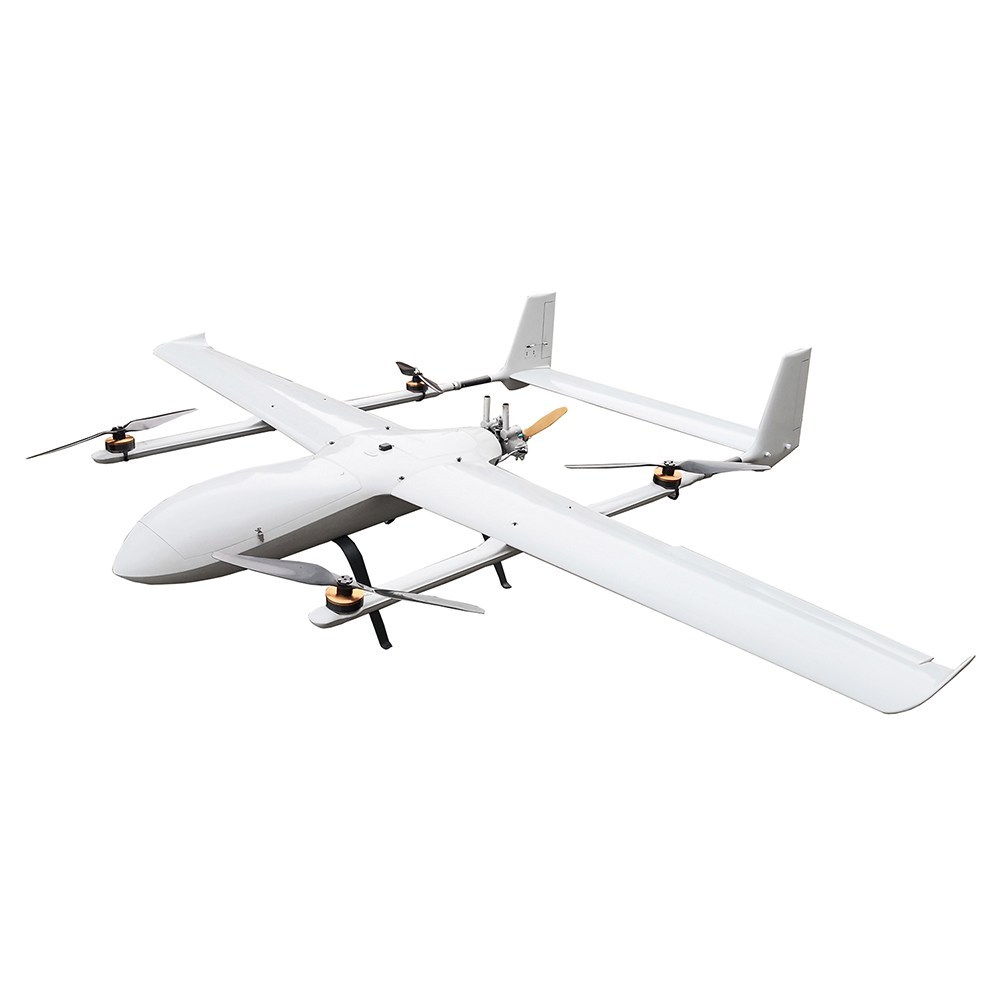 The FLY-380 fixed-wing VTOL drone is equipped with industrial-grade vertical take-off and landing fixed-wing flight control and navigation system, as well as professional aerial aerial survey and inspection ground station software. It can ensure that the drone can fly autonomously throughout the process, without operator intervention to complete the autonomous take-off and flight status. In the flight phase of conversion, autonomous cruise, and autonomous landing, it also supports automatic route planning for 1000 waypoints and emergency standby plan for 100 waypoints.
The drone platform has the following features and advantages:
a) Practical and efficient: it has the characteristics of fixed-wing UAV's long flight time, fast speed, long distance and large load;
b) Vertical take-off and landing: with the take-off and landing mode of the rotorless drone, greatly reducing the requirements for landing and landing and airspace;
c) low cost of use: no complicated and bulky launching and recycling equipment, no additional recycling sensors required;
d) Simple operation: integrated special flight control and navigation system, full autonomous flight, operators only need to send flight plans, no professional training and operational experience;
e) Compact system: no complicated auxiliary equipment, simple transportation, deployment, maintenance and withdrawal.
Specification
Body length: 2.5m
Wingspan: 3.8m
Maximum takeoff weight: 50kg
Maximum payload: 15kg
Life time: 2h@15kg payload, 4h@10kg payload
Flying radius: 200-400km (depending on the amount of oil)
Maximum control distance: Remote control (manual control): 1km
Ground station control (depending on the distance of the digital transmission): 30km standard
Maximum speed: 130km/h
Cruising speed: 100-120km/h
Maximum oil load: 12L
Lift limit: 4000m
Maximum wind resistance: 12m/s (6 wind)
Use environment: -10 °C +45 °C; anti-light rain
Climb/lower power battery: 4*14000mAh-6S lithium battery
Take-off and landing mode: vertical takeoff and landing
Shipping size: 1.6*0.7*0.6m (length * width * height)
NOTE: THE PRICE IS JUST KIT, WITHOUT ANY ELECTRONIC, AND THE PACKING IS IN WOODEN CASE NOT IN ALUMINUM BOX!
cof