Sagetech Avionics and Pen Aviation collaborate to develop heavy drone for delivery
Sagetech Avionics and Pen Aviation have reached an agreement to integrate the MXS transponder/detection and avoidance (DAA) system into Pen Aviation's PEN 55V medium-duty drone and PEN 1360V heavy delivery drone platform, and jointly promote Pen Aviation's Human-machine design, development, testing, verification, and production process.
PEN 55V/PEN 1360V UAVs are autonomous vertical take-off and landing UAVs. Among them, the PEN 55V tactical UAV has a battery life of 2.5 hours, a flight speed of 110 kilometers per hour, and a payload of up to 15 kilograms. The PEN 1360V heavy-duty cargo drone has a flight time of 3.8 hours and a flying distance of up to 675 kilometers with a payload of 770 kg.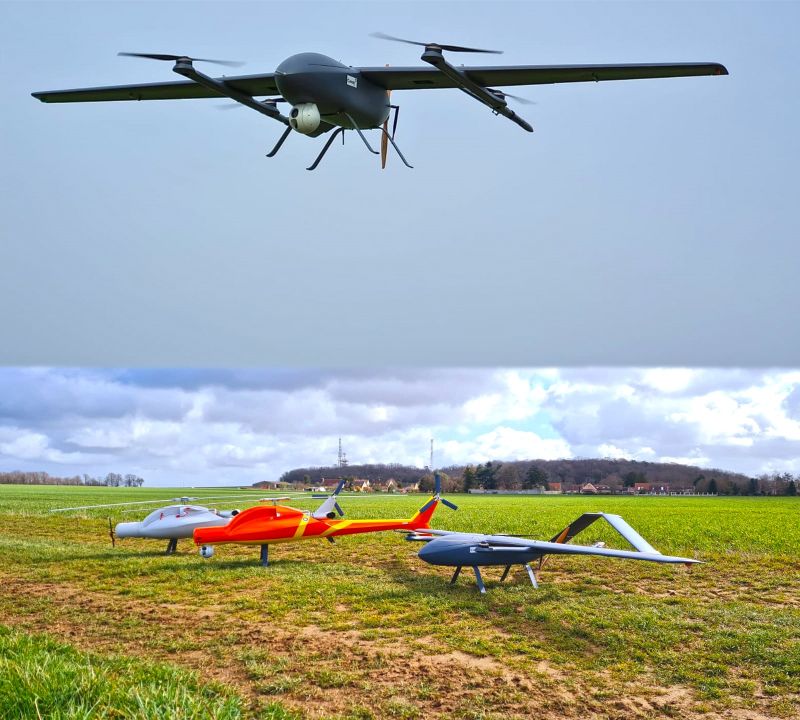 Flydragon

heavy drone for delivery
1.FLY-380 VTOL

Specifications:
Body length: 2.5m




Wingspan: 3.8m




Maximum takeoff weight: 50kg




Maximum payload: 15kg




Life time: 2h@15kg payload, 4h@10kg payload




Flying radius: 200-400km (depending on the amount of oil)




Maximum control distance: Remote control (manual control): 1km




Ground station control (depending on the distance of the digital transmission): 30km standard




Maximum speed: 130km/h




Cruising speed: 100-120km/h




Maximum oil load: 12L




Lift limit: 4000m




Maximum wind resistance: 12m/s (6 wind)




Use environment: -10 °C +45 °C; anti-light rain




Climb/lower power battery: 4*14000mAh-6S lithium battery


Take-off and landing mode: vertical takeoff and landing
2.FLY-330 VTOL
Specifications:

Cruise speed 100-120Km/H
Aircraft length 2100MM
Wing width 3300MM
Maximum takeoff weight 40KG
Flight altitude Maximum 4500m
Payload Maximum 10KG
Wind resistance Grade 6 Endurance: 5 hours
Power System 60cc-100cc Gasoline Engine-Electric
Body material Full composite material