DJI released T40 Agricultural drone
The DJI T40 agricultural drone is officially released. It uses a brand-new body platform and has been optimized for application scenarios such as fertilizer spreading and fruit tree spraying. In terms of price, the recommended price of the T40 all-around package is 64999 yuan, and the standard package is recommended for sale. The price is 57999 yuan.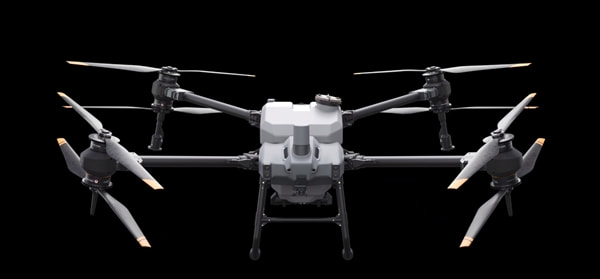 The T40 adopts a coaxial dual-rotor design and comes standard with 54-inch propellers. Compared with the previous generation, the load is increased by 33%. It can be equipped with a 40 kg spray box or a 50 kg spray box. Its spray system is equipped with a new magnetic drive impeller pump, which can provide 12 liters/ Very large flow in minutes.
As an agricultural drone, T40 uses the first centrifugal valve design to prevent liquid leakage when the nozzle starts and stops. The effective spray range can reach 11 meters. According to the official, the measured field efficiency can reach 320 mu times per hour. An increase of 30% over the previous generation product.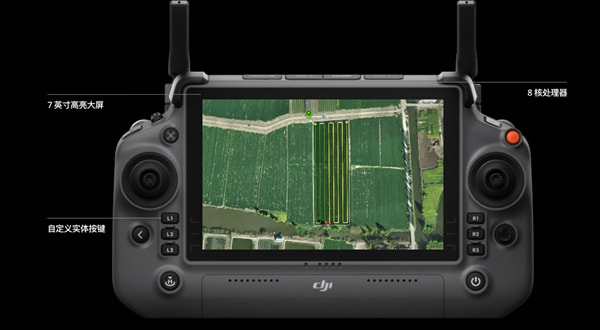 In order to improve work efficiency, DJI increased the load of the T40 spreading system to 50 kg, and enlarged the feeding port to facilitate quick feeding. In the field scenario, the measured spreading efficiency of T40 can reach 1.5 tons of fertilizer per hour. In terms of core performance, T40 is equipped with the "active phased array radar + binocular vision" combination pioneered by agricultural drones. The system has a monitoring distance of up to 50 meters and can intelligently imitate the ground, smoothly overturning and circumventing multiple obstacles. .

Through the equipped FPV ultra-high-definition camera, it can collect farmland and orchard images in real time, generate high-definition maps through the remote control, automatically identify the boundaries and obstacles of the land, and quickly plan the operation routes of the fields and mountain orchards. In the comprehensive configuration part, the T40 has an electronic injection charging station, gasoline + mains dual engine, and the protection level of the whole machine reaches the vehicle-level IPX6K, and the body is reduced by 72% after folding.

FDFC-6R-16L hybrid agriculture drone
FDFC-6R-16L hybrid drone sprayer
FlyDragon FDFC-6R-16L hybrid agriculture drone sprayer is an agricultural spraying drone capable of carrying up to a 16 liters payload . Drone Sprayer is in production and equipped with a number of exceptional features. Possible Applications include: Agricultural Spraying (Herbicides, Fertilizer, Pesticides), chemical side trimming, fertilizing.
Fly Drone FDFC-6R-16L hybrid drone sprayer use FlyDragon FD-6000W EFI hybrid drone generator, FD-6000W Maximum take-off weight is 52KGS and continuous output power is 6KW

Specifications:
Model:FDFC-6R-16L
Number of axes:6 axis
Wheelbase :2100mm
Folded Size :1200*870*600mm
Fuel tank capacity : max 3.5L
Hybrid model: EFI FD6000W
Tank capacity: 16L
Input Voltage: 12S
MTOW:52kg
Full load flight time: 35 minutes
Work efficiency: 4-5 acres/flight
spraying range :1-6meters
PumpPressure :0.58Mpa