E-VTOL for Latin America traffic
According to foreign news reports, Jaunt Air Transport and Varon Vehicles announced last week that they are cooperating to develop advanced urban air traffic services (UAM) for Latin America. Jaunt is known for designing and developing electric vertical take-off and landing (eVTOL) aircraft, which are designed to serve passengers and carry packages in 2026, and start demonstrations in 2023.
At the same time, Varon Vehicles is developing a series of connected vertical lift airports, which will be placed inside and outside the existing urban areas to relieve the pressure of urban congestion. "For logistics companies, tourism companies, hospitals, law enforcement agencies and transportation network companies (TNC) Air taxi service without the need to build a single application."
Felipe Varon, CEO and founder of Varon Vehicles, said: "This is a new type of mobile infrastructure. Now, technology makes it possible to use unused low-altitude airspace in cities and suburbs to provide potentially disruptive transportation services and valuable Connectivity."
He said: "We chose to start the implementation in Colombia. We will work hand in hand with the Colombian Civil Aviation Authority and a series of regional industry partners because we integrate technologies such as Jaunt's for implementation."
During 2021, Jaunt Air Mobility will work with Varon Vehicles to understand the unique transportation needs of Latin American cities and help define the operation and integration of its Journey aircraft.
Simon Briceno, Chief Commercial Officer of Jaunt Air Mobility, commented: "The Jaunt Journey aircraft will be one of the safest, quietest, and most efficient aircraft for reducing the operating speed of the rotor. We are very happy to cooperate with Varon Vehicles because they have developed a A novel approach to meet the challenges of urban air traffic."
FlyDragon FDG-25 for traffic monitor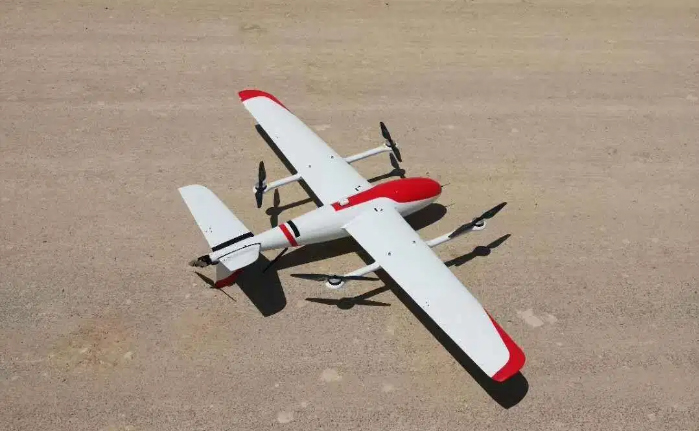 long endurance drone 3 hours eVTOL V tail for traffic monitor
FlyDragon FDG-25 eVTOL wingspan 2.5 meters,it iss electric version . This model combines the characteristics of long-endurance, high-speed and long-distance of fixed-wing UAVs and the vertical take-off and landing of rotor-wing drones. It does not require runway but only small space for take-off and landing, and can be operated smoothly on ship deck, narrow airspace, mountain, complex terrain and densely populated areas such as hills, jungles. The whole process of autonomous flight can be completed without operator intervention for cruise, flight state transition and vertical take-off and landing. The equipment compartment is a replaceable hatch cover, and different mounting hole positions can be designed for different load requirements of the user. The fuselage is designed as quick release structure, with reliable electrical connection, plug and play; unfolding and withdrawal time is less than 10 minutes. The engine is rear-mounted and the load is placed forward to provide a larger field of view for the photoelectric load without obstruction.
Feature:
Easy to assemble and operate Vertical take-off and landing, without limitation of space Resistance to harsh weather conditions Diesel-electric version and electric version optional All carbon fiber composite material, industry standard architecture Compatible with PC station, suitable for open source of autopilot system.
1. Body material: carbon fiber, glass fiber, Kevlar, pvc interlayer, etc.
2. Body length: 1.26m
3. Wingspan: 2.5m
4. Landing gear height: 19.5cm
5. Landing gear installation position: below the rotor rod
6. Task compartment size: 260mm*172mm*90mm
7. Battery compartment size: 260mm*150mm*85mm (can hold 2*5300mah and 1*32000mah at the same time)
8. Position of mission compartment: directly below the center of gravity of the aircraft
9. Structure weight: about 3.2kg
10. Maximum take-off weight: less than 13kg
11. Maximum payload: 2kg (standard load: 1-1.5kg)
12. Endurance time: 170min/1.5kg (standard power configuration) (fixed wing power can be equipped with 18650 batteries to increase endurance time)
13. Maximum control distance: manual control by remote control/1km, ground station/standard 30km
14. Standard cruising speed: 65km/h (about 18m/s)
15. Maximum cruising speed: 108km/h (30m/s)
16. Stall speed: 16m/s
17. Minimum circling radius: 150m
18. Maximum level flight limit: 4000m above sea level
19. Wind resistance of fixed-wing mode: no less than 7 wind (17.1m/s)
20. Maximum wind resistance in rotor take-off and landing mode: no less than class 4 wind (7.9m/s)
21. Operating environment: -20℃~45℃; can fly in light rain
22. Power battery: 2*5300mah (vertical take-off and landing) 2*25000mah (fixed wing cruise)
23. Rotor emergency operation time: not less than 6.5min
24. Take-off and landing method: vertical take-off and landing
25. Vertical power blade size: 16 inches (recommended)
26. Fixed wing tail thruster blade: 14~16 inches (recommended)