Up to Rs 10k per acre using pesticide spraying drone for crops spraying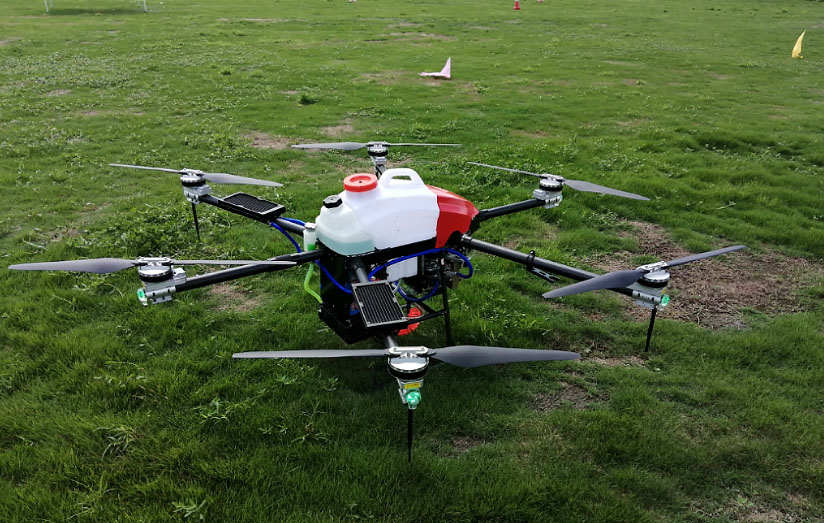 Due to the pesticide spraying drones are much more effective than manual spraying, they work fast and ensure that pesticides are evenly sprayed to cover the entire crop. And also able to address chronic labor shortages and pesticide application efficiency, coupled with financial subsidies from the central government, pesticide spraying drones are rapidly being rolled out in Kumarakom, India.
"Considering the terrain of Kumarakom with its large water network, we only use these pesticide spraying drones to spray biochemicals and micronutrients, not fertilizers, to avoid water pollution. With just two spraying rounds, the crops can get what they need to grow. nutrients," local officials said.
Devan Chandrasekharan, who operates the pesticide-spraying drone, said the technology was being used on about 800 acres of rice fields north of Kuttanad during the ongoing season. Drones can quickly analyze fields and determine how much pesticide a crop needs, making it easier for farmers to judge their input needs and estimate crop size.
"These operations follow precision farming protocols that help reduce input costs while ensuring additional yields. Spraying costs are around Rs 3,000 per acre and guaranteed returns are around Rs 12,000 per acre," he said. At the same time, farmers are counting on the technology to lead to better yields.