drone sprayer to help farmers
Now, farmers in Raichur district can use drones for agriculture purpose. Normally, it is the Police Department that uses such equipment to capture aerial photographs for security purpose.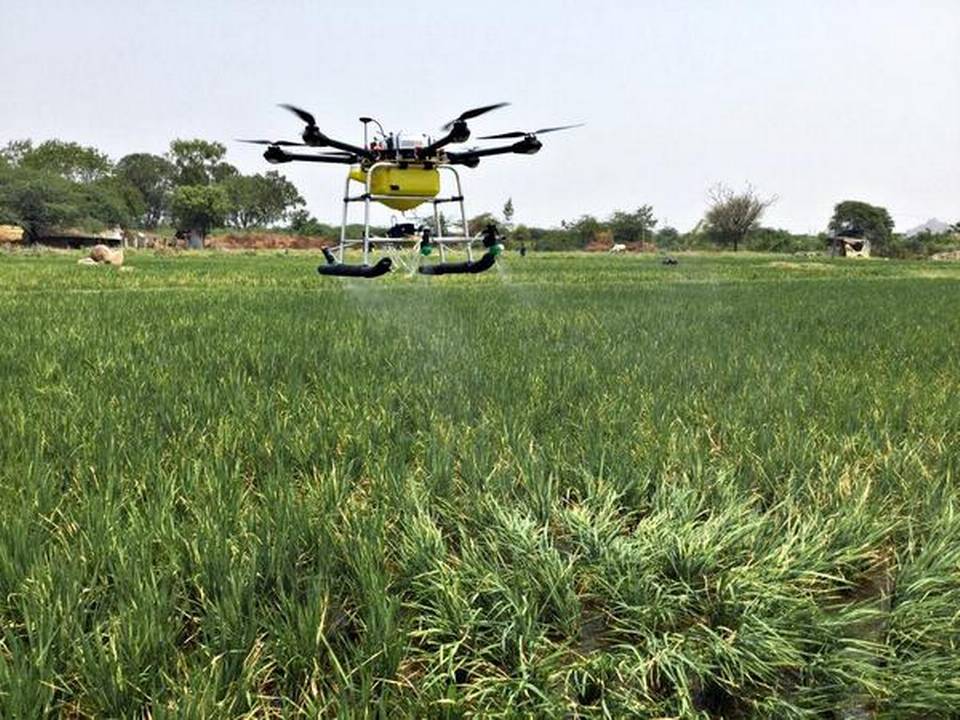 The Department of Agriculture Machines and Technology of the University of Agricultural Sciences here has, after continuous research for more than a year, come out with a drone fixed with sprayer to help farmers spray pesticides on crops effectively.
A trial of the drone sprayer was carried out on the university campus on Wednesday.
Yallappa Raravi, who is studying in M.Tech, is the man behind the success. Hailing from a small village called Raravi in Sirguppa taluk of Ballari district, Mr. Yallappa Raravi conducted research with guidance and help from M. Veeranagowda, Head of the Department, to cross a milestone. "It would be very cheap compared to the expenditure incurred on manpower," Dr. Veeranagowda said.
The drone sprayer can be more useful in spraying pesticides on high and tall crops, particularly horticulture crops and paddy that always stand on water-filled fields.
A farmer can operate the equipment by sitting on the ground through remote control, while it sprays pesticide from the top.
The equipment has global positioning system which will help the drone spray pesticide on a particular area or field through satellite signals based on the field map provided, Dr. Veeranagowda and Mr. Yallappa Raravi explained.
"I decided to do research to help farmers prevent pest attack when I saw my parents facing difficulties in spraying pesticides on paddy crop due to water in the field," Mr. Yallappa Raravi said.