Paraguay: A Country with Many Opportunities in Precision Agriculture
Paraguay is a country located in South America with a population of 6.8 million people, with much of its territory bordered by Brazil. Many people around the world still associate Paraguay with smuggling and drug trafficking in South America, but this is a misconception of a country that actually has great industrial and agricultural potential.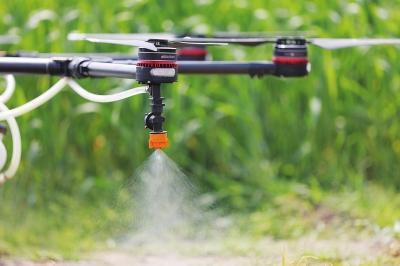 Last week I had the privilege of learning more about the country and wanted to share some relevant information about Paraguay's local agribusiness. In the last 14 years it doubled its agricultural area and tripled its production, using 14% of its territory. Paraguay has several titles, including the sixth largest producer of soy and eighth largest exporter of corn. It is also the world's largest exporter of organic sugar and has the third largest barge fleet in the world, behind only the U.S. and China — all in an area equivalent to 4.8% of Brazil. The rainfall regime and soils are very similar to the soils in the states of Paraná and Mato Grosso do Sul (Brazil), however there is still a large area of the Paraguayan Chaco to be explored.
Other facts about Paraguay: It is the largest exporter of electrical energy in South America and has the second highest return on investment in Latin America and 10th in the world.
In agriculture, Paraguay this year will have an area of 3.5 million hectares of soybeans, a second soybean crop of 900,000 hectares, and a second corn crop of 800,000 hectares, as well as other crops such as wheat, rice, and canola.
The Agro Conference — one of the largest scientific technical events in Paraguay — was held in the city of Ciudad del Este October 25-26. More than 50 influential farmers participated in this event that included topics such as plant physiology, pest management, soil fertility, spraying technology, and precision agriculture and digital agriculture. The event's organizer Matrisoja Co. operates in more than 800,000 hectares of soybeans in Paraguay and is one of the largest plant protection product companies in the country.
The vast majority of rural producers in Paraguay are Brazilians, enthusiastic entrepreneurs in technologies and modern machines because the country has benefits in reducing import taxes. Many imported equipment such as tractors, sprayers, seed monitors, electric motors, GPS antennas, and drones, which are priced very high in Brazil, are purchased by Paraguayan producers at lower prices, making agriculture very competitive. Below is an example of a drone for spraying used in research development areas, equipment that is not very common in Brazil yet.
At the invitation of Matrisoja, I presented on the topic of precision agriculture and digital agriculture and provided examples of successful platforms in Brazil. I liked the high level of discussion I had with farmers on this topic of spray application technology.
Other points I covered during my session included low labor costs, clear labor laws for both sides, affordable financial regime, and predictable low and moderate tax regime, all of these factors make the market attractive for investments.
For precision and digital agriculture companies that want to invest in South America, it is worth knowing Paraguay and its opportunities.
Mauricio Nicocelli Netto is an Agronomist and Precision Agriculture Consultant at Monagri in Brazil. Prior to this, he was a Technology Manager on a farm near Bahia, where he responsible for fertilizer recommendations in corn, soybeans, cotton and eucalyptus.
www.dronefromchina.com Fly Dragon Aviation Tech. @Jason wen