UAV Precision Agriculture
Due to consistent improvement today the AscTec Falcon 8 is one of the most advanced high-performance drones worldwide. It is used successfully for precision agriculture in crop research and agronomic development. With impressive area output and latest multispectral sensors the AscTec Falcon 8 will convince you as useful source of valuable geo information for site-specific development of small and medium-scale fields.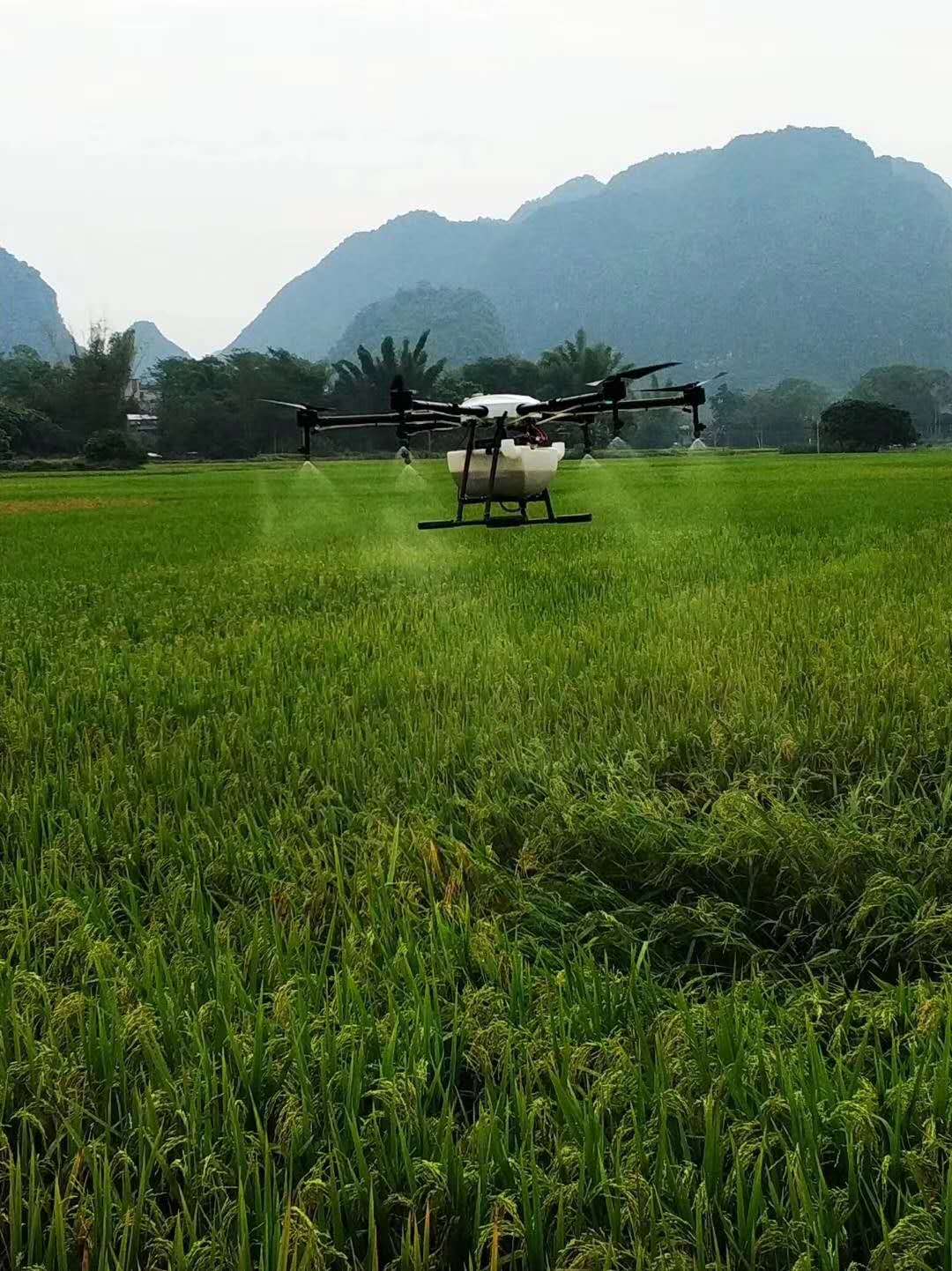 Precision farming and smart agriculture require more sophisticated, more detailed geo information:About nature and environment, health and vigor of crops, yield capacity, quality and physical soil properties, irrigation and application rate of fertiliser and pesticides. Conducive to agronomic and environmental sustainability the AscTec Falcon 8 provides geo­referenced aerial multispectral data and essential information for site-specific farm management of each subarea.

"There were no missed images, forward spacing was precise, and flight lines were precise […] there is nothing that exists in the multicopter world that can accomplish all this. AscTec Trinity is marvel …" Customer.

/// Benefit from UAV- / drone-based precision agriculture.
More precision & consistency:
The AscTec Falcon 8 serves with highly accurate geo-referenced multispectral and near-infrared aerial imaging.
You get ultra-high-resolution, stitchable imagery for valid processing.
Maximum precision and consistency in every flight: Every control command, every flight path, any photo position and camera orientation: exact.
You receive information in detail about soil, crop and water condition.
Preserve & obtain:
Save time by reproduction: Repeat proven waypoint flights exact and fully automated.
Analyse and compare results of automated waypoint navigation flights.
Improve your data processing sustainably.
Thanks to Quick Survey: Press button to achieve a ground sample distance (GSD) down to millimetres.
Useful monitoring of small and medium-scale areas in less time.
Agronomic advances:
Less time required. Quickly airborne. Quick live image analysis. Detailed analysis of ultra-high-resolution imagery.
Less staff requirement with more safety: Smart one-hand camera control, waypoint navigation and imaging automation.
Less risk: Actionable information for nutrient management plans to meet statutory obligations.
Reduction of operation expenses through precise assessment of seeds, fertiliser, pesticides and irrigation.
Low-noise, emission-free & environmentally friendly operation.
Range of application:
UAV / Drone-based precision agriculture and smart farming remote sensing.
UAV / Drone-based survey and multispectral measurements for site-specific land development.
UAV / Drone-based ecological and agronomic rural cultivation.
UAV / Drone-based analysis of soil, health and vigor of crops.
UAV / Drone-based agricultural development, irrigation and nutrient management.
UAV / Drone-based fertiliser and pesticides measurement.
UAV / Drone-based topographic surveys, slope angle measurement and volumetric analysis for site design.
UAV / Drone-based environmental impact assessment and flood risk surveys.