Drone delivery by bus?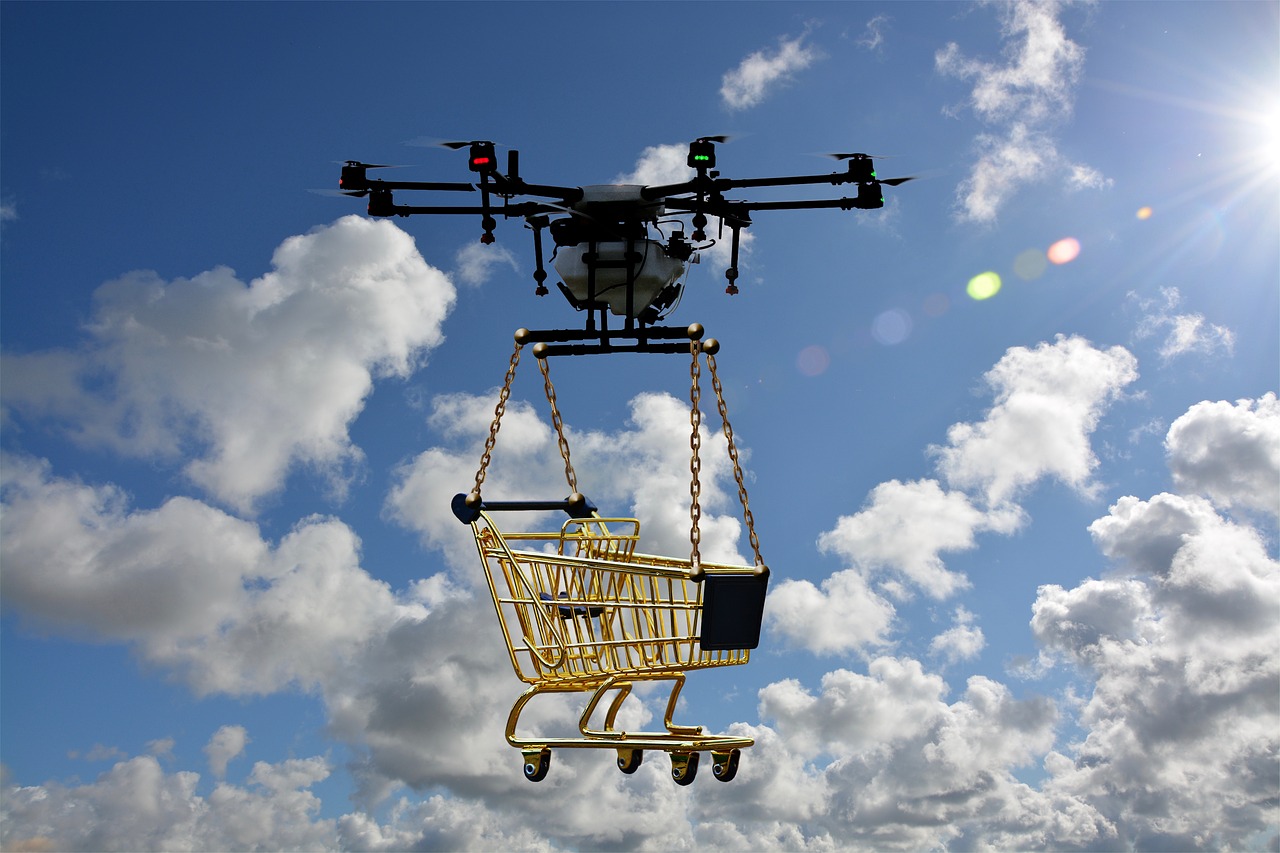 Drone delivery technology is rapidly developing, and these unmanned vehicles are expected to deliver packages, food or other goods on a regular basis. However, one of the unresolved challenges for drones is that the battery can only fly for about half an hour at a time. Their batteries greatly limit their flight range, especially when you load them with cargo.
A new study found an original solution: if the drone is placed on top of the bus, the range of the drone can be extended, thereby minimizing the delivery time. No need to deploy a fleet of private trucks, you can rely on a huge network of vehicles already on the road: public buses.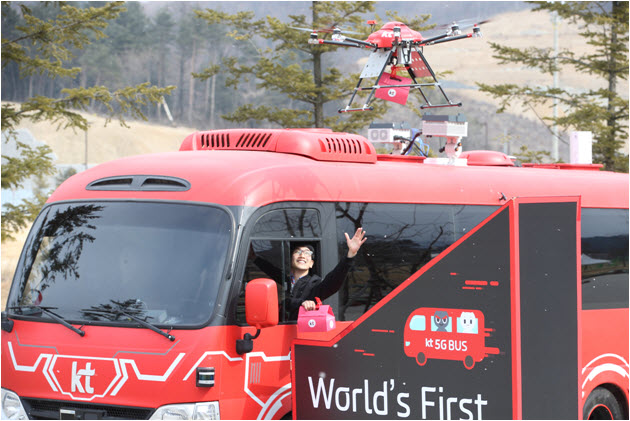 The Stanford team created computer models in which drones were delivered in North San Francisco and Washington DC. These models combine the existing public bus network, with up to 200 drones in each city that can transport up to 5,000 packages.
Each plane starts from a warehouse where packages are loaded. If the destination is within the battery range of the warehouse, the drone can fly directly to the location. However, if the distance is further, the drone will fly to a bus stop, where it lands on top of the bus that covers most of the distance. Once the bus reached the stop within the destination, the drone flew towards it.
The model determines which drones should be delivered and in what order. In all cases, the system is designed to minimize the time spent on each delivery.
As a result, the longest delivery time in North San Francisco is less than one hour, and Washington is less than two hours. In addition, according to newatlas.com, in both cities, drones can double their effective flight distance.
By using ground transportation wisely, drones have the potential to provide safe, clean and cost-effective transportation.
Companies such as Mercedes-Benz Vans have partnered with Matternet and have explored the idea of using vehicles to expand the range of delivery drones. UPS and Workhorse have also proposed a similar solution, in which the delivery drone will hitch the top of the delivery truck.
In an interview with Spectrum.ieee.com, the research team stated that it can change its algorithm for other tasks, such as maximizing energy efficiency or minimizing flight time in residential areas.
What I want to say is that the attention of the drone by bus is good, but there are still many problems that need to be solved, such as whether the drone will fall off from the bus roof when the bus suddenly brakes or starts, and there are so many drones flight in the street, do they will collide? and so on.

If we can find a way to increase the drone's flight time, all the problem will be solved, do we have this technology? the answer is yes
Hybrid generator Power System for drone delivery
Drone hybrid generator Power System for aerial photography planting and mapping UAV long flight time endurance
Drone hybrid generator FL6000 is a high efficiency generator designed for multicopters. FL6000 generator is only 7.2kg , which is much lighter than any other generators that produce 4500w output power, so FL6000 generator is five times the efficiency of other generators. The continuous power output of generator is 4500w. An internal combustion engine consumes gasoline and spins a generator to ensure a 44.4V output. Besides this, a 12S lipo battery package is also needed to be installed on board to offer emergency back-up power for quick climbing and quick maneuvering. With this generator, the max take-off weight can reach 39kg(according to your power system), and the max flight time is about 2 hours. FL6000 generator is suitable for those multicopters whose power is still lower than 4500w even with 7.2kg generator system(including generator, fuel tank and 3L gasoline). As for the fuel, the auto gasoline is available. When the generator running, its noise level is about 80 dBA. But the noise has no effect if you talk 10 meters away from the drone. We also provide the silencer if you need which could reduce the noise to 60 dBA.
Also maintenance is necessary for FL6000 to keep its high performance. The maintenance cycle is 50 hours. And we will also provide the accessories for generator maintenance.
specification
Size: 270*310*252mm (LxWxH)
Rated voltage :MIX 44.4V MAX 50V 12S
Continues power: 4500W
Weight: 7.2 kg
Fuel tank capacity: 3.5L / 2L
Fuel consumption : 6L/H
Suggest rotor: EA118 KV95 & 38 inch propeller for Quadrotor
Max takeoff weight: 39KGS for industrial drone.
Fuel ratio: 25:1 (95# gasoline, FD grade 2T oil)
Working temperature: -20~45 degrees Celsius
Startup mode: one-button self-starting
Cooling method: forced air cooling
FL6000 advantages:
1: Intelligent cooling system: It can reduce heat consumption according to the high and low temperature of the engine cylinder.
2: LED intelligent display, real-time accurate display of speed, voltage, cylinder temperature and system status.
3: One-piece patented industrial design, dustproof and waterproof, easy to maintain.
Features
The integrated power generation design is started, and the air start function can be realized without relying on external starting equipment.
The one-piece design makes it easy to hang in all types of racks.
No need to charge preparation time, no complicated ignition action, can quickly perform tasks.
In a cold environment of -20 degrees Celsius, it can work stably.
The backup battery can provide power for emergency short-range return or forced landing in an emergency.
For light-load business, additional fuel tanks can be added and the range can be increased to 1.5-3 hours.
Quick and easy engine installation for quick and easy engine replacement and maintenance.