FlyDragon FDPZ-600 high cost-effective industrial drone GCS adopts ABS polymer material shell, which is waterproof, moisture-proof and dust-proof. It is a sturdy and durable industrial drone ground station. With pulleys and levers for easy transport and portability. The processor can be configured according to customer requirements and is currently available in yellow and black.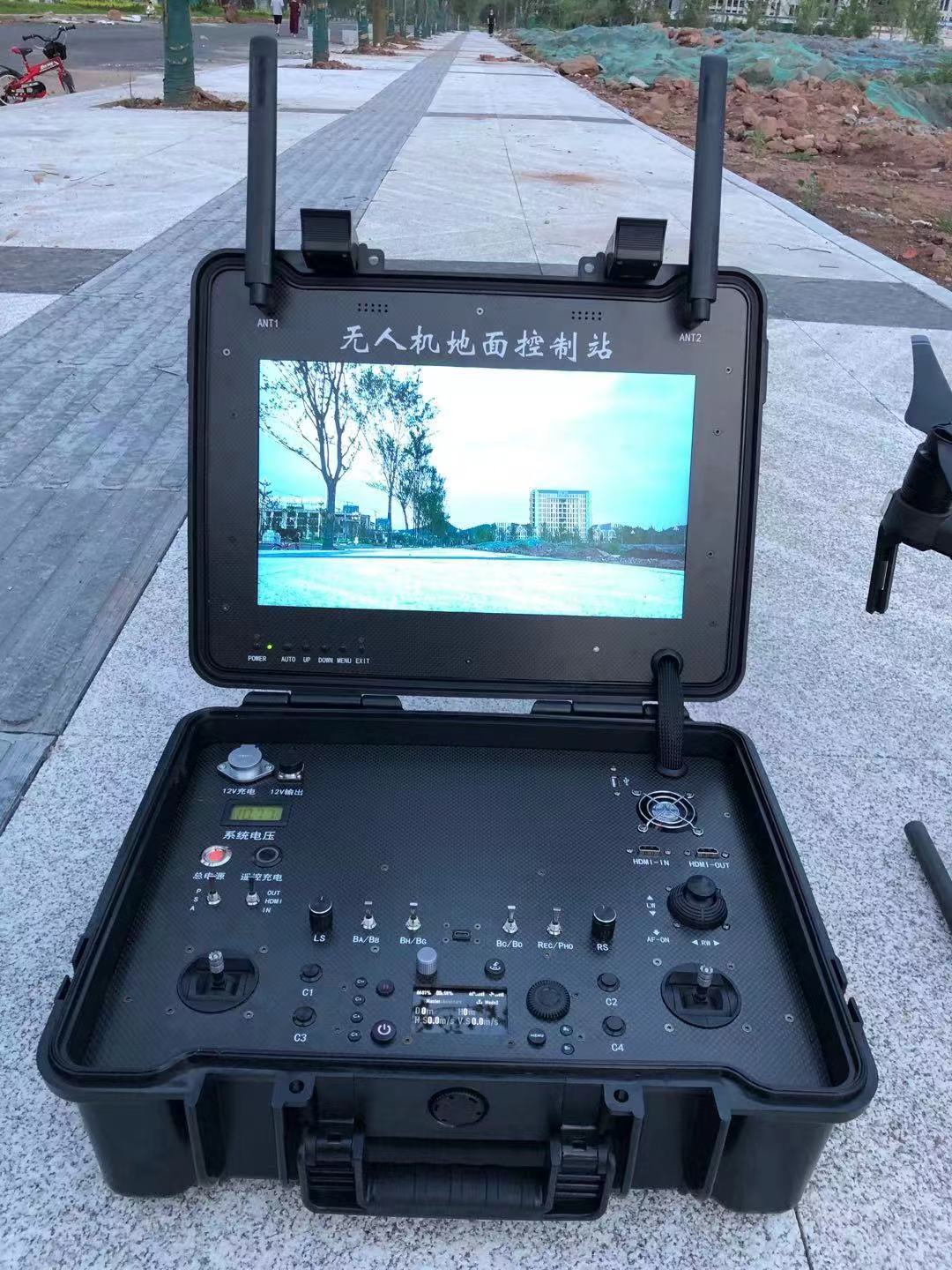 Specifications:
Box
Color: black, orange, etc. color optional
Material: ABS polymer material
Outer dimensions: length 600mm*width 440mm*height 285mm
Weight of the whole machine: about 14KG

Waterproof, moistureproof and dustproof after closing the cover. With pulleys and pull rods.
Processor: Intel I5/I7 , dual HDMI version industrial computer
Data&video transmission: not including
Remote control: not including

Monitor
Type: Sharp industrial control LCD screen
Size: 21.5-inch upper screen, 15.6-inch lower screen with capacitive touch
Display resolution: 1920*1080
Display ratio: 16:9
Backlight brightness: 1500cd/m2
Others: automatic brightness adjustment, HDMI input.

Battery
Type: polymer lithium battery 4W capacity
Working voltage: 9.5-12.6V
Maximum power: 80W
Effective charging times: 800 cycles
Battery life: about 4-6 hours
Others: with control board, overcharge, over-discharge, over-current and power-off protection.

Other
3K carbon fiber panel;
Support HDMI video input and output
With system voltage display function;
With cooling fan;
wireless keypad free