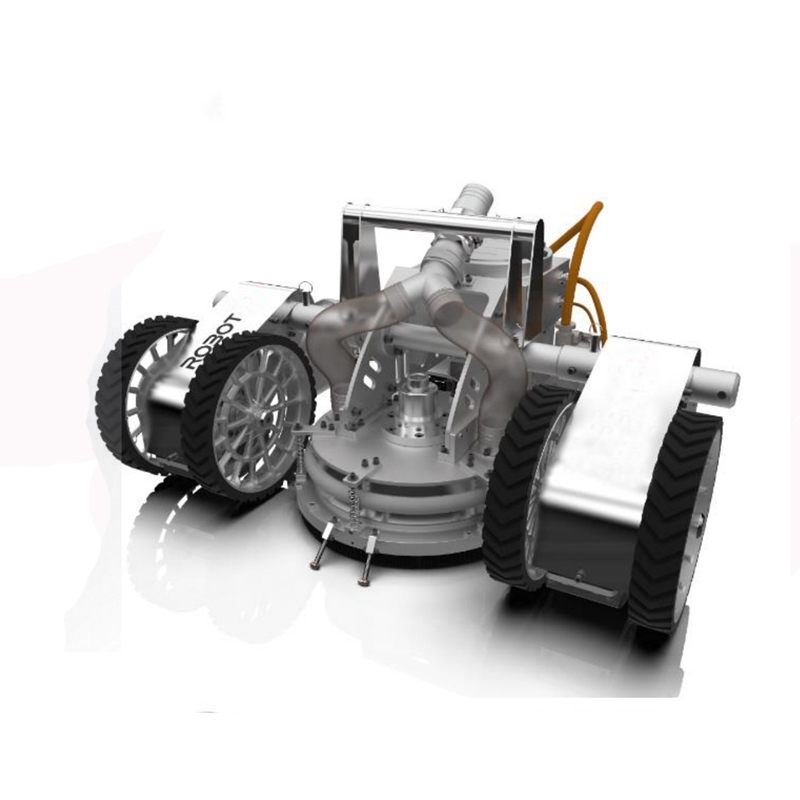 RPP-MW-T1 Tank Derusting Robot
RPP-MW-T1 permanent magnet wall-climbing robot is use for the storage tank industry can clean, strip paint and derust the interior and exterior of the tank using hydroblasting technique. Both spot and continuous blasting are available with the same robot. The robot is certified to work in explosive atmosphere.
Quick disassembly & assembly allows to setup the robot in the tank.
Specification
Size: 740 ×1018 × 510 mm
Weight: 100 kg
Power : 1.2 Kw
Cleaning width: 300 mm
Obstacle crossing: < 20 mm
Min curvature radius: 8 m
Max speed: 8 m/min
Derust efficiency: 20 - 50 m²/h
(Efficiency varies with parameters such as operators 'proficiency, coating type, and water pressure)
Control mode: Remote control
Surface quality: WA1/2
Vacuum Pump Spec: 0.46 Bar
Pump requirement Pressure: 2,500 – 2,800 Bars
Flow: 30 - 45 l/min
Product features
1
High performance with 100% wastewater recycling
Wastewater recovery vacuum pressure: 0.04 MPa.
2
Strong adhesion and large payload
Payload capacity is 135 Kg and load weight ratio is up to 1.5:1, satisfying demands for most scenarios.
3
Strong curvature and obstacle crossing adaptability
Workable on surfaces with a radius of curvature of 1 m; height of obstacles the robot can cross is up to 15 mm.
4
Detachable modular design
Units of the robot are modularized and can be assembled in half an hour.
5
Incredible performance and maneuverability
Differential drive, 360° rotation, movement in any direction and remote control.
6
Safety and reliability
Permanent magnets, a double fall arrest system, IP 65 for safety and reliability.