Army orders more India-made drones for LAC surveillance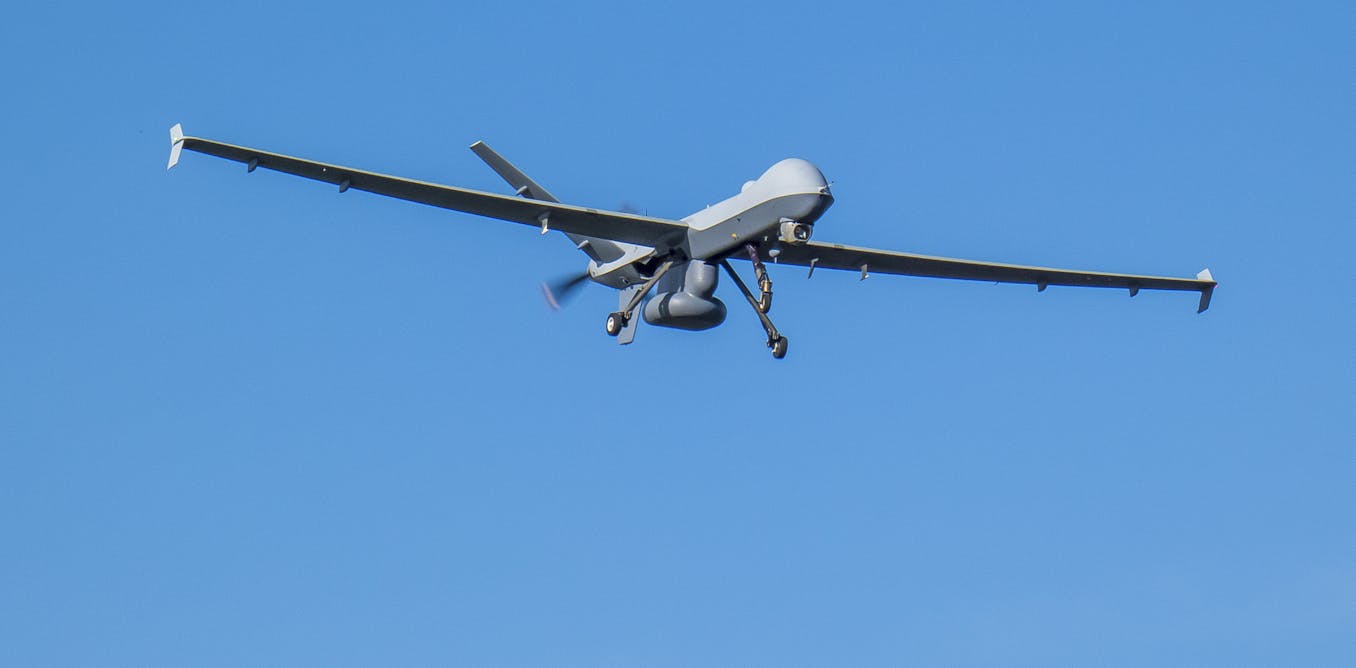 New Delhi news Enthused by the performance of indigenous high-altitude tactical drones procured last year to monitor on the Line of Actual Control (LAC) in Ladakh, the Army has placed a new order of drone to surveillance the LAC from an indian company
Sources in the defence and security establishment said that a fresh contract was signed recently with ideaForge for the advanced version — with higher endurance and additional technical features — of SWITCH tactical drones that are being used by Army's special forces and infantry.
The sources said that delivery of the entire set of drones, meant for intelligence, surveillance and reconnaissance (ISR), ordered from the Mumbai-based firm in January last year, has been completed and is being extensively used in Ladakh, where India and China are in a military stand-off since May 2020.
They described it as a "force multiplier technology" and pointed out that instead of soldiers physically being out in the bitter cold, patrolling every single point, the drones will be the eyes on the ground.
Besides tactical drones, the Army has also increased surveillance all along the LAC by bringing in larger Unmanned Aerial Vehicles (UAVs), like the regular Israeli Heron and a set of four advanced Heron 2, procured last year.
FD180P 10 hours long endurance for drone surveillance
FD180P long endurance heavy VTOL fixed-wing UAV is a large-scale oil-powered long-haul composite wing vertical take-off and landing drone independently developed by our company. The overall layout of the composite wing with fixed wing and four-rotor is used to solve the fixed-wing UAV vertical in a simple and reliable way.

The FD180P long endurance heavy VTOL fixed-wing UAV platform is equipped with industrial-grade vertical take-off and landing fixed-wing flight control and strapdown inertial navigation system, as well as professional aerial aerial survey and inspection ground station software. It can ensure that the drone can fly autonomously and complete the autonomous takeoff without operator intervention. In the flight phase of flight state transition, autonomous cruise, and autonomous landing, it also supports automatic route planning for more than 1000 waypoints and emergency standby plan for 100 waypoints.
The drone platform has the following features and advantages:
a) Practical and efficient: it has the characteristics of fixed-wing UAV's long flight time, fast speed, long distance and large load;
b) Vertical take-off and landing: with the take-off and landing mode of the rotorless drone, greatly reducing the requirements for landing and landing and airspace;
c) low cost of use: no complicated and bulky launching and recycling equipment, no additional recycling sensors required;
d) Simple operation: integrated special flight control and navigation system, full autonomous flight, operators only need to send flight plans, no professional training and operational experience;
Performance

parameter

Body length

3.35m

Wingspan

6.5m

Maximum takeoff weight

180kg

Maximum payload

40kg

Endurance

8h~10h

Flight radius

300-500km

(depending on the amount of oil loaded)

Maximum control distance

Remote control (manual control): 1km

Ground station control (depending on the distance of the digital transmission): 30km standard

Maximum speed

130km/h

Cruising speed

100-120km/h

Maximum oil load

40L

Lift limit

5000m

Maximum wind resistance

12m/s(6 level winds)

Use environment

-10℃+45℃; anti-light rain

Vertical takeoff and landing

32*8000mAh-6S Li battery

Takeoff and landing mode

Vertical takeoff and landing