Best Cheap Aerial Drone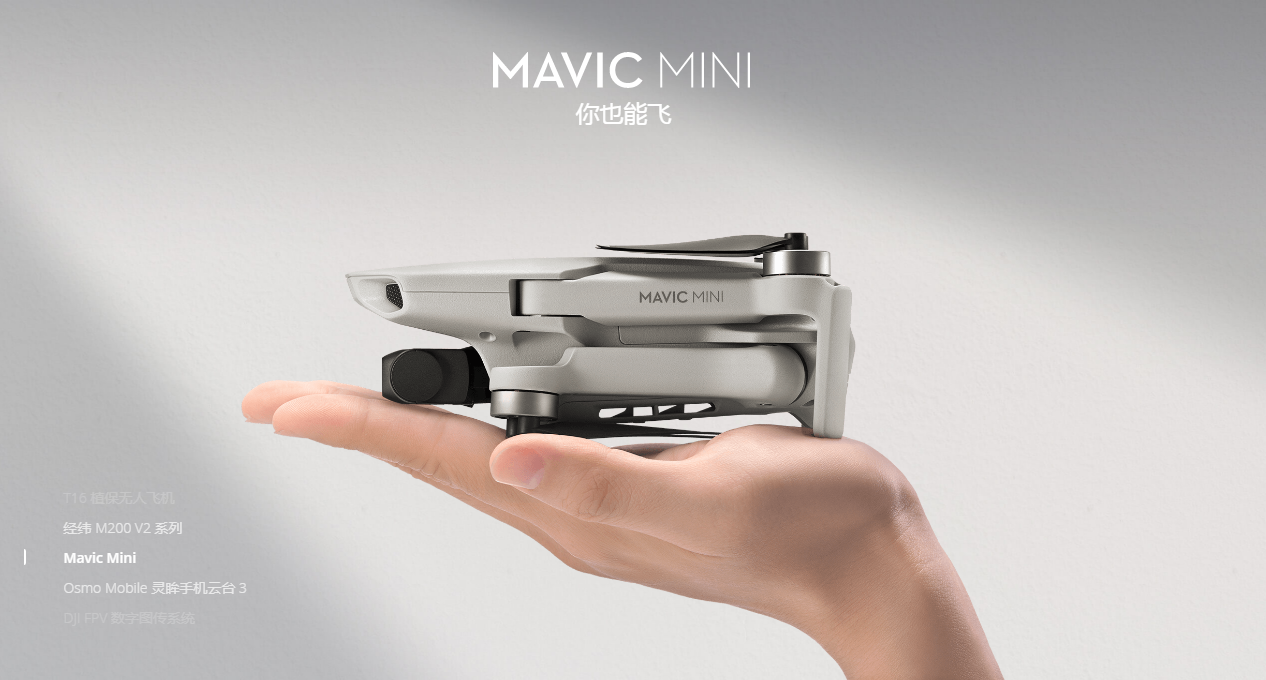 On December 31, 2019, DJI officially released the Best Cheap Aerial Drone Mavic Mini, which has the advantages of light weight, low price, and a total weight of 249g.
Configuration
The Mavic Mini is equipped with a three-axis mechanical stabilization gimbal and a 2400mAh battery. It provides a maximum flight time of 30 minutes and a maximum flight altitude of 3000m. The new machine is equipped with a 1 / 2.3-inch, f / 2.8 aperture 12 million camera, and supports up to 2720 × 1530 (2.7k) resolution 25 / 30p video shooting. Image quality standards are average, but very practical for popular machines.
weight
The Mavic Mini weighs only 249g. Why not 250g? Analysts believe that the current regulatory requirements for drones in many countries and regions require a registration threshold of 250 grams. If the drone weighs more than 250 g, registration is required. This means that after users purchase Royal Mavic Mini, they do not need to register for the record.
A DJI official said in an interview in 2017 that "DJI will not focus on models weighing less than 250g in the future."
Obviously, although the plan has not changed, DJI later changed its strategy in part.
Limit
In China, according to the requirements of China 's drone regulatory authorities, starting June 1, 2017, drones with a maximum take-off weight of 250 grams or more must be registered in real name in accordance with the regulations of the China Civil Aviation Administration.
According to China's "Interim Regulations on the Management of Unmanned Aircraft Flight", the weight is less than 250 grams and the flight height does not exceed 50 meters. This height limitation is very strict. For example, some aerial photography enthusiasts like aerial photography of high-rise buildings. In theory, the new bill restricts such shooting.
Nimbus VTOL V2 PNP Aircraft for Mapping and Survey
Nimbus VTOL is a versatile platform with a long endurance and large payload capacity. Its tilt-rotor vertical take-off on landing (VTOL) design allows it to autonomously take-off and land in an area as small as 4m x 4m, while carrying up to 1000g of payload for up to 80 minutes. Using large front-tilting high-speed servos the Nimbus VTOL can hover like a multi-rotor more steadily and take-off and land in very heavy wind. The servos will even tilt to a certain level to compensate for wind, which keeps the plane steadier during take-offs and landings. Max flying speed for Nimbus is 35m/s, though average speed is around 14m/s (stall speed around 11m/s). Of course, Mission Control is fully supported with Nimbus for easy, fully autonomous surveying with precise camera triggering based on mission parameters. Nimbus' payload capabilities are very adaptable, thanks to its 1000g max capacity and large available mounting volume.
Specifications:
Version: Nimbus VTOL V2 EPO material
Wingspan: 1800mm
Length: 1300mm
Suggested Take-off Weight: 6kg
Suggested Payload: 800g
Total Weight: 3.36kg(no battery)
Max. Flying Height: 3500m
Max. Flying Speed: 35m/s
Average Speed: 15m/s to 16m/s
Stall Speed: 10m/s to 11m/s
Max Wind Resistance: ≤10.7m/s
Mapping Accuracy: Centimeter
Suggested Battery: 6S 12000mah Lipo Battery;
Your Purchase Includes:
PNP(WhiteVersion):
1x Nimbus VTOL V2 White Version
2x Tilt Servo
2x Tilt Motor
1x Tail Motor
1x Tail ESC
2x Tilt ESC
1x (pair) 13 inch Wooden Propellers
1x 17 inch Matt Propeller
1x Px4 Air Speedometer
1x ASSAN 8A UBEC
1x DK32 16-Channel Radio Controller
1x Pixhawk 2.1 Standard Set with Here GNSS