JD.com launches world's first uav drone delivery trial
Chinese e-commerce company JD.com has launched the world's first consumer uav drone delivery trial.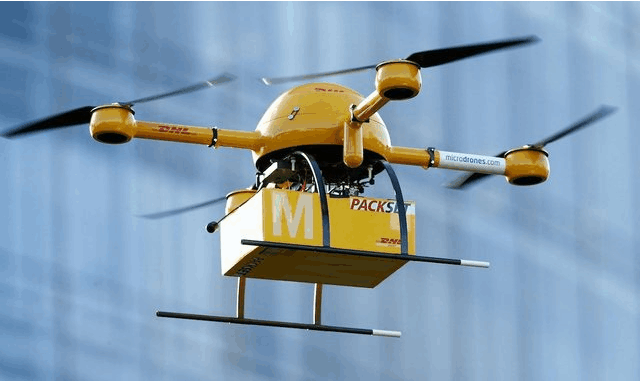 On Friday, it began shipping packages in rural areas outside Beijing and in provinces such as Jiangsu, Shaanxi and Sichuan. According to the South China Morning Post, the company has started trials with five drones, according to Bloomberg, or 30 drones.
The size of this drone is from MSC1 and larger gasoline-powered CT-120. This drone can carry a weight of 5 to 15 kilograms, and a distance of up to 50 kilometers, or 31 miles.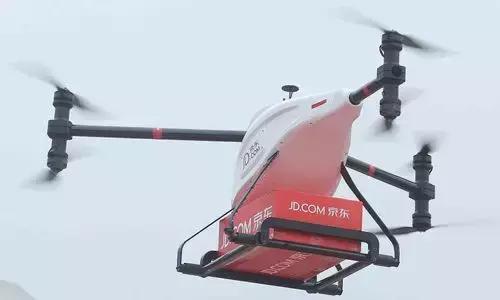 JD.com is China's second largest online direct retailer, but unlike its well-known competitor Alibaba Group Holding Ltd., it delivers its own products, making use of drones its Ideal choice.
Once the customer orders something from JD.com online, the package is sent from the distribution point to the drone point, where workers connect the package to an available drone and directly deliver the package to the customer to make the drone Services involve more in-house delivery than direct delivery to customers themselves.
Although it has only done a small-scale experiment at this stage, JD.com has obtained approval from the Chinese government to expand its services. The company does not shy away from its ambitions, and plans to have a fleet by the end of this year for more than 100 uav drone delivery routes.
"This is what we look at as a long-term project. If we take it to the most expensive area in China, the benefits are huge," JD.com Chief Technology Officer Chen Zhang told Bloomberg. "In some places, villagers have placed orders and can get the goods in a few weeks. Now maybe in a few days.
As the first company to use drones to deliver consumer goods, JD.com was named the world's first commercial uav drone delivery service company by Zipline Inc.
Heavy payload, long distance deliver VTOL uav drone
simpleplanes vtol 15KGS payload 2-4 hours endurance MTOW 50KGS VTOL frame KIT
simpleplanes vtol UAV platform is an electric long-haul composite wing vertical take-off and landing drone independently developed by our company. The overall layout of the composite wing with fixed wing and four-rotor is used to solve the vertical take-off and landing of the fixed-wing UAV in a simple and reliable way. The difficulty of the fixed-wing UAV has the characteristics of long flight time, high speed, long distance and the vertical take-off and landing of the rotorless drone. The vertical take-off and landing mode greatly enhances the environmental adaptability of the drone platform. The man-machine platform can operate smoothly in complex terrain and densely populated areas such as mountains, hills and jungles, greatly expanding the scope of application of drones, and is an ideal choice for industrial-grade drones.
The FD50P UAV platform is equipped with industrial-grade vertical take-off and landing fixed-wing flight control and navigation system, as well as professional aerial aerial survey and inspection ground station software. It can ensure that the drone can fly autonomously throughout the process, without operator intervention to complete the autonomous take-off and flight status. In the flight phase of conversion, autonomous cruise, and autonomous landing, it also supports automatic route planning for 1000 waypoints and emergency standby plan for 100 waypoints.
The drone platform has the following features and advantages:
a) Practical and efficient: it has the characteristics of fixed-wing UAV's long flight time, fast speed, long distance and large load;
b) Vertical take-off and landing: with the take-off and landing mode of the rotorless drone, greatly reducing the requirements for landing and landing and airspace;
c) low cost of use: no complicated and bulky launching and recycling equipment, no additional recycling sensors required;
d) Simple operation: integrated special flight control and navigation system, full autonomous flight, operators only need to send flight plans, no professional training and operational experience;
e) Compact system: no complicated auxiliary equipment, simple transportation, deployment, maintenance and withdrawal.
Specification
Body length: 2.5m
Wingspan: 3.8m
Maximum takeoff weight: 50kg
Maximum payload: 15kg
Life time: 2h@15kg payload, 4h@10kg payload
Flying radius: 200-400km (depending on the amount of oil)
Maximum control distance: Remote control (manual control): 1km
Ground station control (depending on the distance of the digital transmission): 30km standard
Maximum speed: 130km/h
Cruising speed: 100-120km/h
Maximum oil load: 12L
Lift limit: 4000m
Maximum wind resistance: 12m/s (6 wind)
Use environment: -10 °C +45 °C; anti-light rain
Climb/lower power battery: 4*14000mAh-6S lithium battery
Take-off and landing mode: vertical takeoff and landing
Shipping size: 1.6*0.7*0.6m (length * width * height)
Recommended Set-up:
4 x motor 9016 160KV
4 x Tmotor 200A 12S ESC
2 x Tmotor 30.9.2 Propeller CW&CCW
1 x Hobbywing 12S 120A ESC
1 x DA 100CC EFI engineer
5 x Hitec 5585 Servo
1 x JXF 24*16 Propeller CW
NOTE: THE PRICE IS JUST KIT, WITHOUT ANY ELECTRONIC, AND THE PACKING IS IN WOODEN CASE NOT IN ALUMINUM BOX!
cof