Canada launches disinfection drone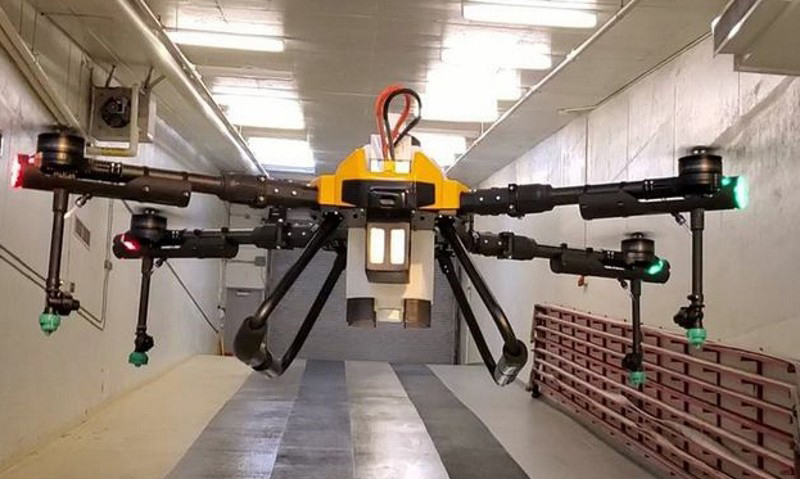 An unmanned aerial vehicle company in Canada developed the Aero Rover 100-6L, an unmanned disinfection drone, with the goal of medium and large sites.
The company's president Paul St-Onge said: "The current expectation is that buses, airports or train stations will be disinfected to an unheard of levels."
The Aero Rover TAB with electrostatic device is priced at US$6,000, while the Aero Rover 100-6L purification drone used in large and medium-sized venues such as stadiums, stadiums, courtyards and indoor sports fields is priced at US$15,000.
He wanted to find a way to purify every area of the bus in an effective way to create a safe environment.
Saint-Ange said: "When the new coronavirus pandemic hits, as a university teacher in charge of emergency response and training, I need to find a tool that enables us to resume training when everything is suspended."
He is also the coordinator of the La Cite Police Foundation project at the University of Ottawa. Part of his responsibility is to prepare for training and demotion in the laboratory. He has been combining drone technology with his first first responders. He has also been committed to incorporating artificial intelligence into his laboratory.
In discussions with several bus companies, they found that it takes 15 to 20 minutes to manually clean the entire bus. The operator does not need to clean it on the bus. "
I decided to open up a dime and use what we developed into artificial intelligence and drone technology and robotics. It will become a new type of tool that will be more effective and help guardians and personnel responsible for ensuring human safety. The public areas continue to need work," St-Onge said.
UAVs with electrostatic applications can clean the surfaces of trains, airplanes and buses. The company claims to be able to spray the spray from the back to the front of the bus in 1 minute and 34 seconds.
Spraying Drone for disinfection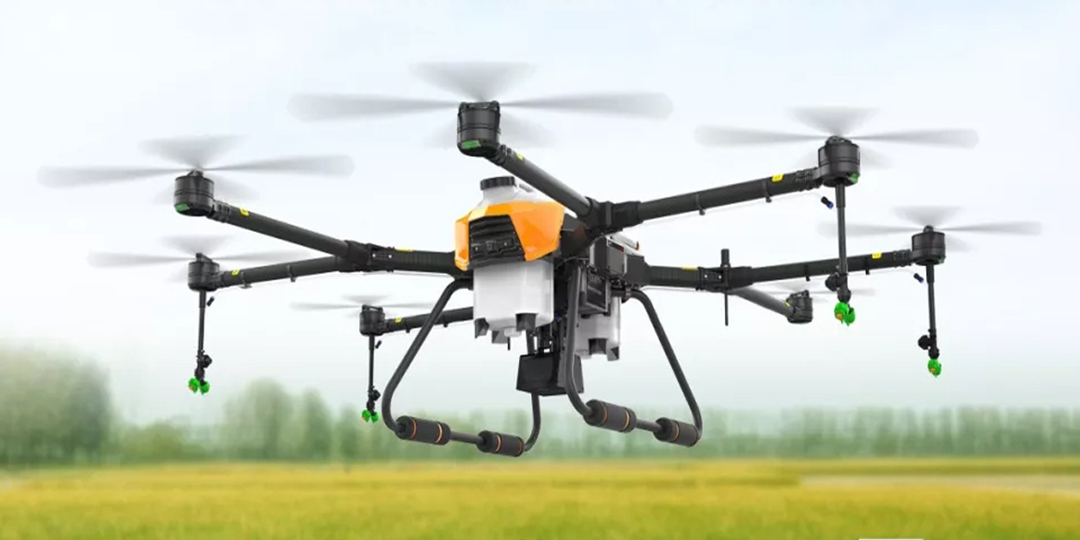 Specifications:
Size:2050mm x2050mm x643mm(arm unfolded, without propellers)
1107mmm x1107mmm x643mm(arm folded)
Weight:12kg
Max takeoff weight:56kg
Battery: 2*12S 22000mAh 20C
Hovering Time: 25 min(@22000 mAh & 23kg takeoff weight)
10-15 min(@22000 mAh & 48 kg takeoff weight)
Max Flying Speed: 10-12 m/s
Max Service Ceiling: Above Sea Level 2500 m
Recommended Operating Temperature: 0 ℃ to 40 ℃
Control distance:3km
Standard area coverage:4 acres/ flight, 15-16acres/ hour Max spray speed: can adjustment on App
Spray width 3m atitude :more than 4 meter
Droplet size: can adjustment
More details of disinfection drone please visit droneassemble.com