Canada uses drones to deliver automatic external defibrillators to treat patients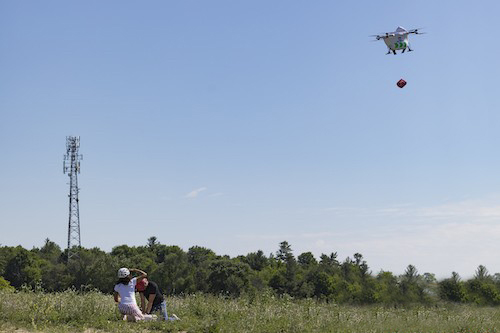 In a cardiac arrest, time is of the essence. Victims need immediate medical attention, but if they are in a remote area, it may be too late by the time the ambulance arrives. Sending a drone with an automatic external defibrillator (AED) before the ambulance can make rescues reach the scene faster and save lives.
Through the On the Fly project, the Canadian Drone Delivery Company (DDC) is deploying its Sparrow UAS under simulated conditions to see how it can reduce response time. The company, in collaboration with Peel area nurses and Sunnybrook Prehospital Medical Center, recently completed the second phase of the study.
DDC President and CEO Michael Zahra said that in the first phase, which ended about a year ago, the goal was to prove that drones can reach the scene before ambulances, allowing patients to start using AEDs. The team set up a drone at an emergency rescue station in a rural area. After simulating a 911 call, the Sparrow drone will be dispatched. The drone demonstrated that it can get to the scene before the ambulance, and showed how it can function in emergency situations, especially in rural areas.
The second phase was completed last month and is mainly about simulating interpersonal interaction in stressful environments, Zahra said. Within the scope of the DDC test, ordinary people walking in three different places called a simulated 911 call after spotting a human model representing a cardiac arrest patient. The operator had all the relevant information, and the sparrow flew to the scene. Upon arrival, the drone lowered its altitude to lower the AED, and issued a warning signal to indicate landing.
Heavy Lift Drone for delivery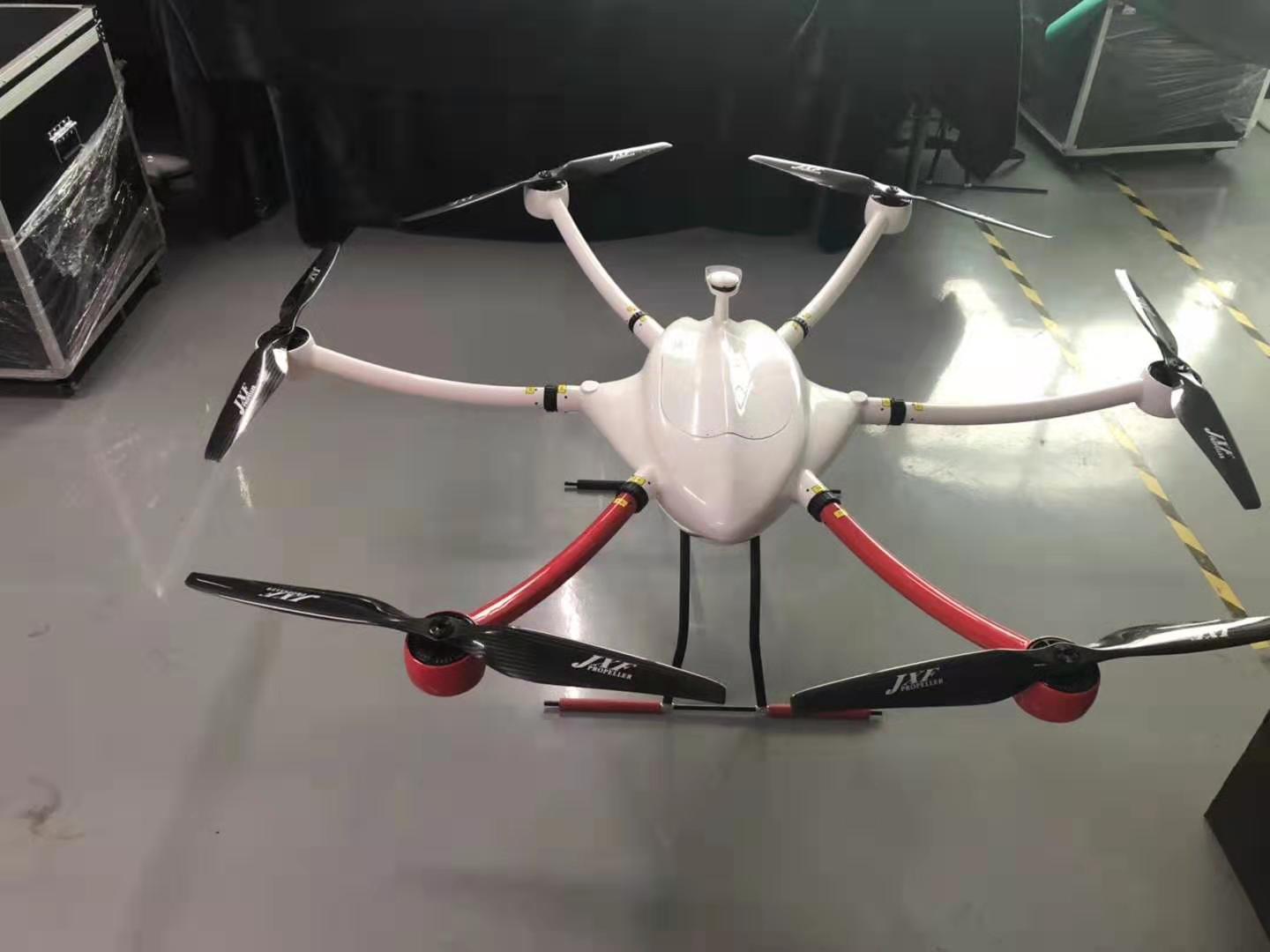 Aircraft Type: Hexacopter
Wheelbase: 1600mm
Airframe Material: Carbon Fiber And Composite Materials
Package Size: 400*730*930mm (standard)/ 700*700*300mm+110*45*20MM(portable)
Weight (Without Batteries Or Payload): 6.8kg
Max. Take-Off Weight:21-23kg
Max. Payload: 10-12kg
Max. Climb Speed: 4m/s
Cruise Speed: 10m/s
Max. Flying Speed: 15m/s
Battery Capacity: 22000mAh*12S LiHV 30000mAh*12S 18650 22000mAh*12S2P LiHV
Flight Time (Without Load):
5kg 62min(22000mAh*12S LiHV)
3kg 74min(30000mAh*12S 18650)
1kg 81min(22000mAh*12S2P LiHV)
Max. Control Radius: 10km
Max. Altitude AMSL: 4000m
Hovering Accuracy:Vertical ±1m, Horizontal±1.5m
Max. Wind Resistance: Level 6
Operation Temperature: -20~60℃
IP Rating:IP56

More droen for delivery, please visit us droneassemble.com