Drone camera is being used by forest department to monitor Wild animal
drone cameras are being used to locate a leopard which was spotted near Sultanpur depot in south Delhi recently, forest department officials said on Saturday.
Deputy Conservator of Forests (South Division) Amit Anand said the forest staff conducted drone surveillance on Saturday but could not spot the animal.
The department has received two reports of leopard sightings. Locals informed forest staff about the feline being spotted around Delhi-Gurgaon border on Wednesday. Later, some people spotted it near Sultanpur depot on Friday morning.
Forest officials said they have laid out camera traps and have sounded an alert in these areas. Locals have been asked not to venture out alone in the dark.
FlyDragon

FDG25 VTOL Fixed-wing with
D640 IR camera for
forest monitor solution
1. FDG25 fixed-wing VTOL platform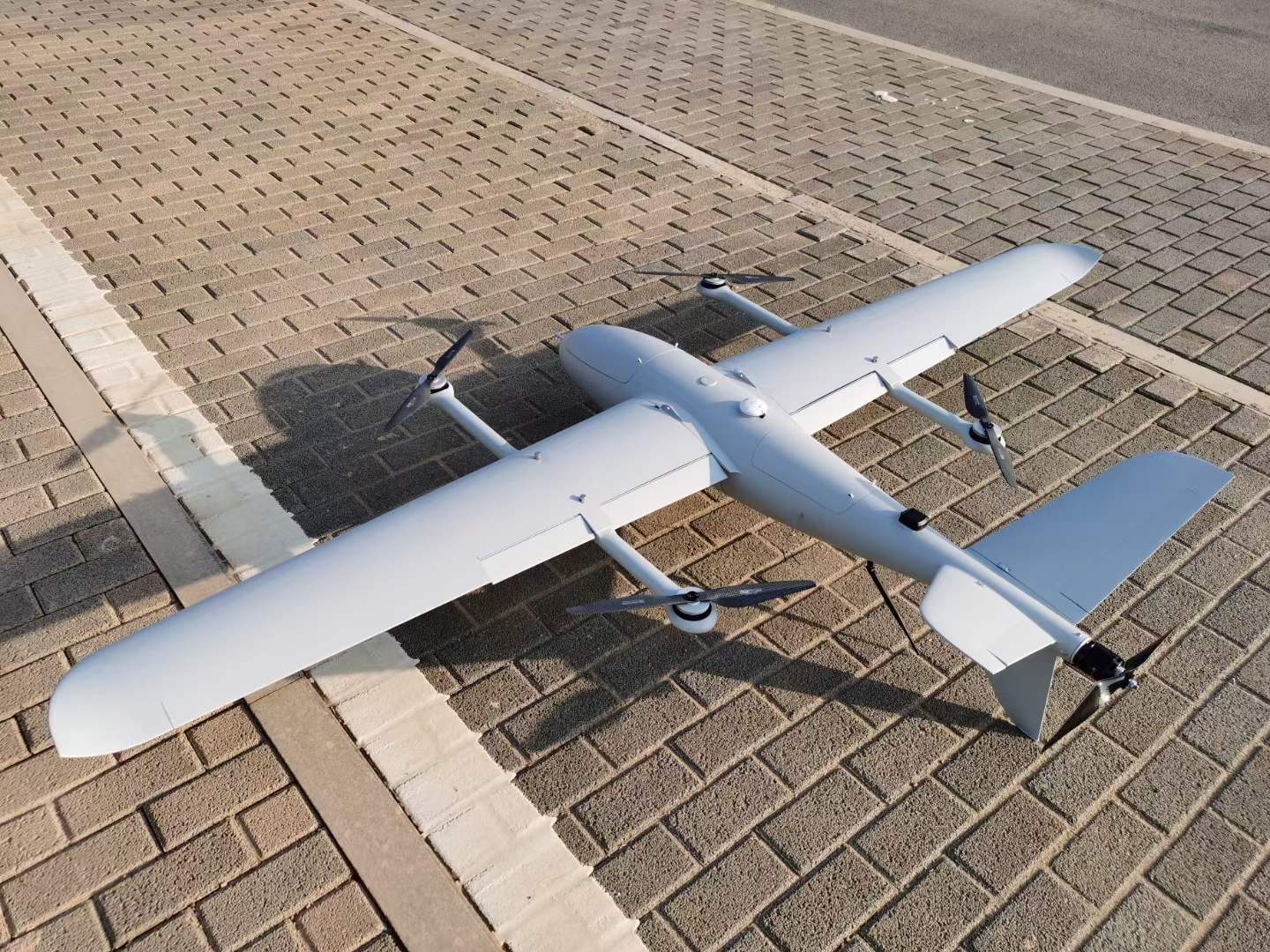 FlyDragon FDG25 long endurance drone wingspan 2.5 meters, It does not require runway but only small space for take-off and landing, and can be operated smoothly on ship deck, narrow airspace, mountain, complex terrain and densely populated areas such as hills, jungles. The fuselage is designed as quick release structure, with reliable electrical connection, plug and play; unfolding and withdrawal time is less than 10 minutes.

Specifications:
1. Body material: carbon fiber, glass fiber, Kevlar, pvc interlayer, etc.
2. Body length: 1.26m
3. Wingspan: 2.5m
4. Landing gear height: 19.5cm
5. Landing gear installation position: below the rotor rod
6. Task compartment size: 260mm*172mm*90mm
7. Battery compartment size: 260mm*150mm*85mm (can hold 2*5300mah and 1*32000mah at the same time)
8. Position of mission compartment: directly below the center of gravity of the aircraft
9. Structure weight: about 3.2kg
10. Maximum take-off weight: less than 13kg
11. Maximum payload: 2kg (standard load: 1-1.5kg)
12. Endurance time: 170min/1.5kg, 210mim/1.2kg
13. Maximum control distance: manual control by remote control/1km, ground station/standard 30km
14. Standard cruising speed: 65km/h (about 18m/s)
15. Maximum cruising speed: 108km/h (30m/s)
16. Stall speed: 16m/s
17. Minimum circling radius: 150m
18. Maximum level flight limit: 4000m above sea level
19. Wind resistance of fixed-wing mode: no less than 7 wind (17.1m/s)
20. Maximum wind resistance in rotor take-off and landing mode: no less than class 4 wind (7.9m/s)
21. Operating environment: -20℃~45℃; can fly in light rain
22. Power battery: 2*5300mah (vertical take-off and landing) 2*25000mah (fixed wing cruise)
23. Rotor emergency operation time: not less than 6.5min
24. Take-off and landing method: vertical take-off and landing
25. Vertical power blade size: 16 inches (recommended)
26. Fixed wing tail thruster blade: 14~16 inches (recommended)


2.D640 IR camera

Specification:
dual-light 30X zoom gimbal
Sensor: CMOS:1/2.8″; total pixel: 230w pixel
Lens: 30 times optical zoom lens
F: 4.7~141mm
Minimum photograph distance: 1m~5m(close~remote)
Field angle(horizontal): 60~2.5°
Resolution rate: 30fps(1920*1080)
Range of pointing zoom: 30 times optical, 4 times digit
Thermal imaging
Detector category: uncooled infrared microbolometer
Resolution rate: 640*480
Sensitivity: ≤60mk@300k
Frame frequency: 50Hz
Weight: 750g Power consumption: 8.4W Size:105*105*65mm Working Voltage:12V-25V