The Thai army uses drones to surveillance on the border
The Royal Thai Army announced earlier this week that it will increase drone surveillance along the Thai-Myanmar border and prevent illegal entry into the country. Unmanned aircraft will be used for air patrols along the border, focusing on natural borders, such as the river that separates the two countries. In the past few years, the country has been using drones to enhance its surveillance game, and the teams using them have achieved positive results.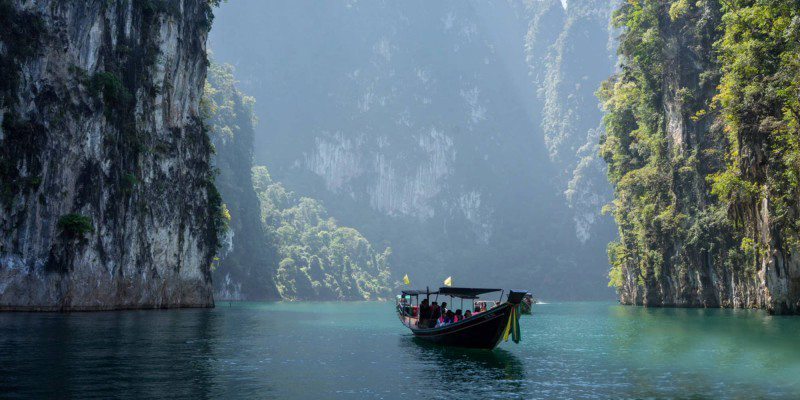 The drone is equipped with a thermal imager to ensure that illegal immigrants will not sneak into Thailand under the cover of darkness. Maj-Gen Chakrapong Chanpengpen of the Royal Thai Armed Forces Security Emergency Operations Center also shared that the number of cameras and obstacles will increase to limit the number of people trying to cross.
A large number of police, military personnel and volunteers will also be sent to search known entry points along the border to ensure that no one enters illegally. Increased drone patrols at the border will greatly reduce the work pressure of border patrol personnel
FlyDragon Big shark fixed-wing VTOL for

border surveillance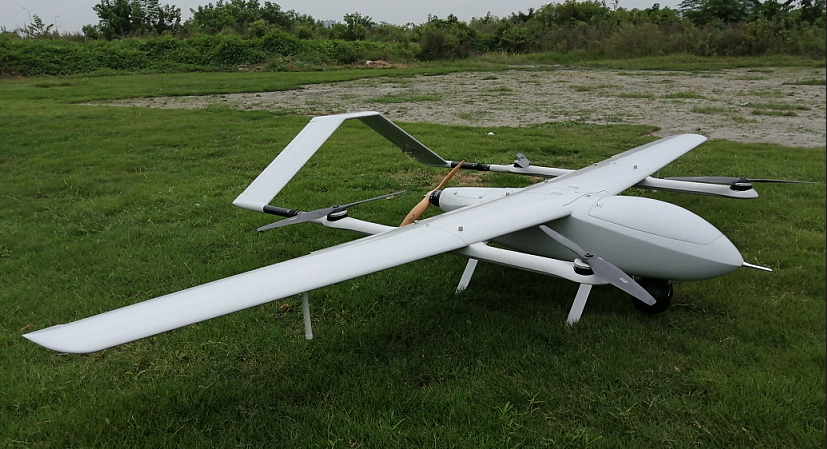 Big shark specification:
MTOW 20.3kg
Weight w/o battery and payload 9.69kg
Wingspan 3200 mm
Length 1,200 mm
Height 500 mm
Frame weight 3.2kg
Max payload 3kg
Battery weight 7.53kg Max Take-off Weight: 20.3kg
Endurance(20.3kg take-off weight) 2.5 hours Cruise speed 78-90km/h
Max speed 100km/h
Fly Radius:90KM
Flydragon-D640 Thermal imaging camera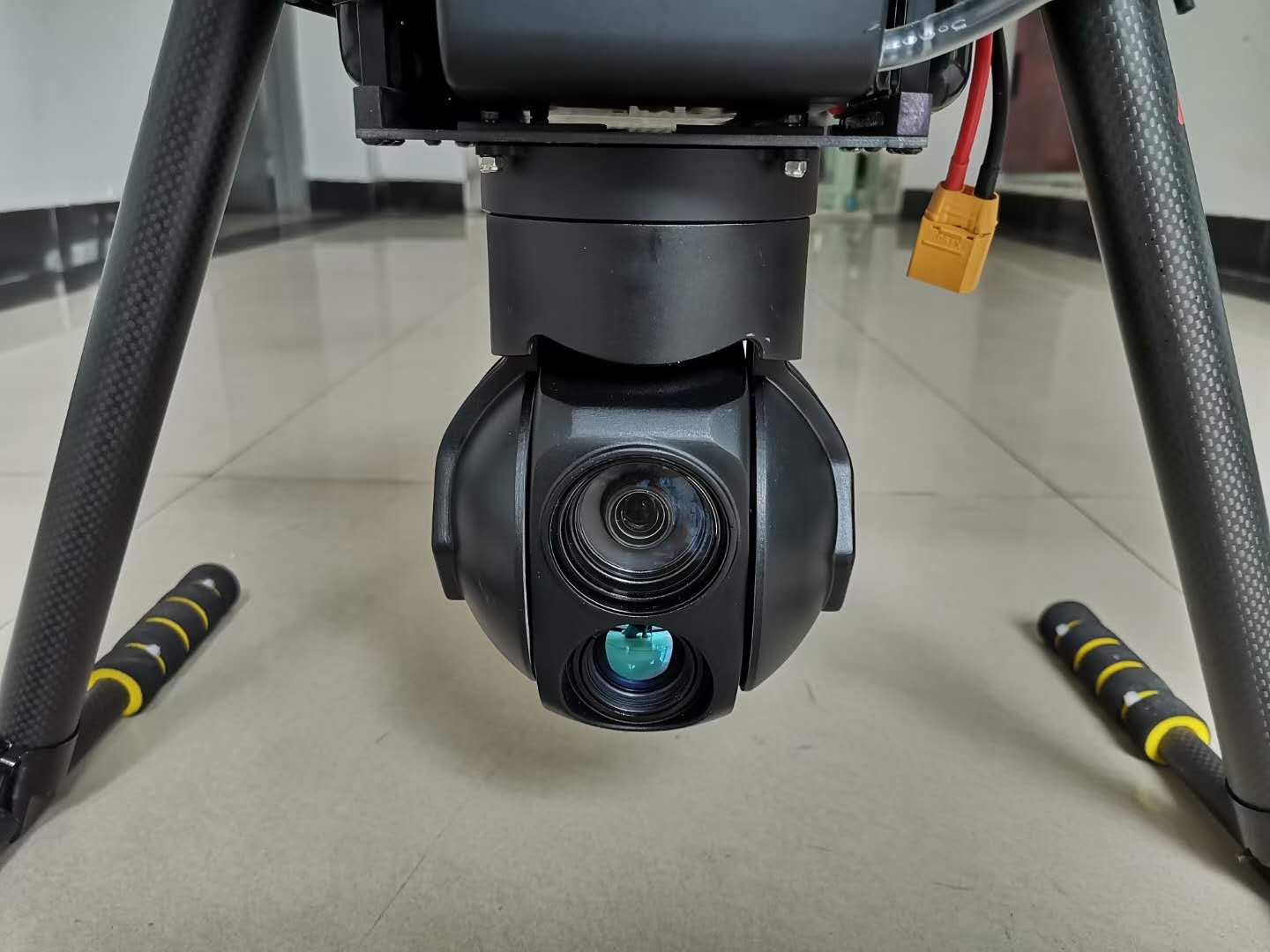 Specification:
dual-light 30X zoom gimbal
Sensor: CMOS:1/2.8″; total pixel: 230w pixel
Lens: 30 times optical zoom lens
F: 4.7~141mm
Minimum photograph distance: 1m~5m(close~remote)
Field angle(horizontal): 60~2.5°
Resolution rate: 30fps(1920*1080)
Range of pointing zoom: 30 times optical, 4 times digit
Thermal imaging
Detector category: uncooled infrared microbolometer
Resolution rate: 640*480
Sensitivity: ≤60mk@300k
Frame frequency: 50Hz
Weight: 750g Power consumption: 8.4W Size:105*105*65mm Working Voltage:12V-25V