India will replace 90% of road medical supplies transportation with drones
Last week, the Indian state of Telangana (Telangana) began testing the use of drones to deliver 90% medical supplies include the new vaccine. Fortune magazine published an article on September 15 to introduce more information. High hopes.
The drone delivered the vaccine to a state-run community hospital 3 kilometers away. The first delivery is not the new crown vaccine. It is equipped with a medical refrigerator equipped with dry ice and special insulation materials to protect precious cargo: measles, mumps and rubella vaccines. After its 28-day trial is successful, the new crown vaccine will be shipped to prevent the precious new crown vaccine from being wasted due to accidents. And if the vaccine is successfully delivered, the plan will also be expanded to deliver other key drugs and emergency blood supplies.
The report mentioned that in the severe new crown epidemic, the Indian government's goal is to vaccinate all 950 million adults in India by the end of 2021. At present, about 58% of the population in India has received a single dose of the new crown vaccine, and 18% of the population is fully vaccinated, which is far from reaching the target.
In the second wave of COVID-19 that hit India in late April, thousands of infected people had difficulty accessing critical medicines and oxygen supplies, partly due to traffic problems. Amber Dubey, the joint secretary of the Ministry of Civil Aviation of India, said that eventually, nearly 90% of medical supplies (especially those in remote areas) supplied by roads in India will be replaced by drones.
According to reports, Indian officials said that if the drone project can be successful in the country, it is likely to be adopted elsewhere. Sundanan said, "It can become a model not only for other parts of Asia, but also for the whole world."
It is worth mentioning that it is understood that many countries around the world have tested the use of drones to transport medical supplies. For example, the foreign Zipline drone company transports blood to many African countries including Rwanda. Nigeria also signed an agreement with it to use drones to deliver the new crown vaccine in February this year. Many places in China have used drones to transport medical supplies during the "anti-epidemic".
Big shark VTOL Fixed wing for delievry vaccine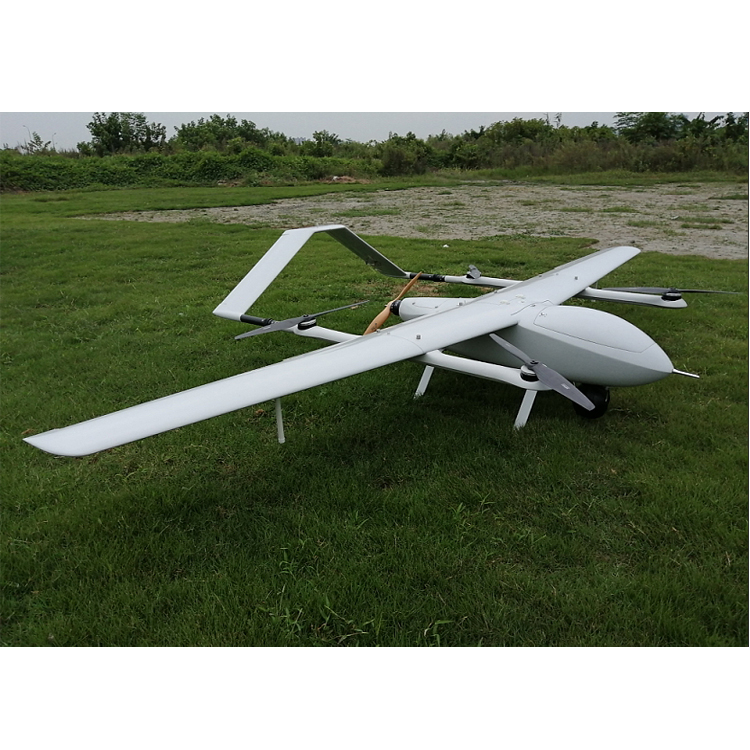 FlyDragon Big shark vtol uav is also a small vertical take-off and landing (VTOL) drone, Big shark is He is an upgraded version of baby Shark, it's made of composite materials, The space is bigger than baby shark, so big shark have more space to hold electrics and other devices. it's good for large area mapping and surveying use it wherever possible, since it typically significantly increases takeoff weight, range or payload compared to pure VTOL.
| | |
| --- | --- |
| MTOW | 20.3kg |
| Weight w/o battery and payload | 9.69kg |
| Wingspan | 3200 mm |
| Length | 1,200 mm |
| Height | 500 mm |
| Frame weight | 3.2kg |
| Max payload(battery included) | 10.61kg |
| Battery weight | 7.53kg |
| Endurance(20.3kg take-off weight) | 2.5 hours |
| Cruise speed | 78-90km/h |
| Max speed | 100km/h |
| Stall speed | 57.6km/h |
NOTE: THE PRICE IS JUST KIT, WITHOUT ANY ELECTRONIC, AND THE PACKING IS IN WOODEN CASE NOT IN ALUMINUM BOX!