RIEGL launches new drone lidar
RIEGL will showcase many new laser scanning products for drones (unmanned aerial vehicles) and robots at the INTERGEO 2021 trade show in Hannover, Germany from September 21st to 23rd.
miniVUX-1LR is the sister product of miniVUX-UAV series of UAV LiDAR scanners. Extremely light and compact (1.55 kg/3.42 lbs) The online waveform processing LiDAR sensor can operate at a flying altitude of up to 820 feet and a measurement range of up to 500 m/1640 feet. The sensor also has a complete 360° field of view, a laser pulse repetition rate of 100 kHz, and optional integration of up to 2 cameras, making it ideal for challenging drone applications such as measurement in difficult-to-access canyons and open-pit mines .
VUX-1LR22 and VUX-1UAV22 are airborne laser scanners that provide a 360° full field of view and increased laser pulse repetition rate. VUX-1LR22 can reach up to 1500 kHz, and VUX-1UAV22 can reach up to 1200 kHz. This results in the measurement range of the VUX-1LR22 up to 1845 m/6050 ft, the altitude up to 1050 m/3440 ft, the measurement range up to 1415 m/4640 ft, and the altitude up to 800 m/2640 ft for the VUX-1UAV22.
The new VMR robotic rail scanning system utilizes RIEGL's VZ-400i laser scanner to provide high-resolution scan data for railway clearance verification or railway tunnel and subway surveying applications. In Stop & Go mode, the system performs up to 50 scans per hour, and you can choose to take high-resolution calibration photos in parallel. The georeferenced point cloud is ready to be exported to a third-party railway processing software package.
Fixed-wing drone lidar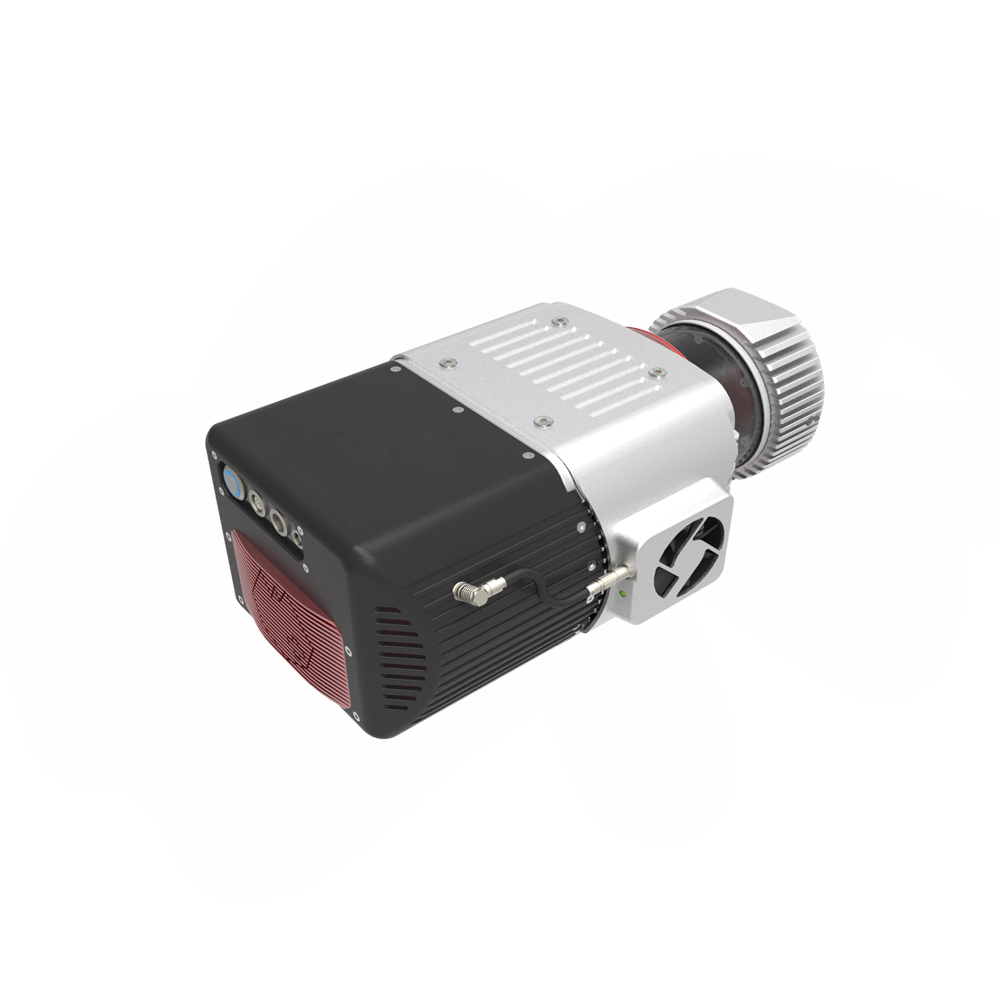 FDL-52A lidar system for mapping
FDL-52A drone lidar system
is equipped with Riegl VUX-1LR long range light laser scanner, Applanix high-precision IMU/GPS system APX-20, 20 million pixel camera system, and large-capacity intelligent control unit. The total weight is only 5 kg, which is suitable for A variety of platforms are carried and used, especially vertical take-off and landing fixed-wing UAVs for long-endurance flight and large-area data acquisition. At the same time, GL-52A is also very convenient to convert into an in-vehicle system for various mobile lidar applications.
The FDL-52A drone lidar system has a compact and concise design. All components are integrated into the box. The shell is made of imported hard and wear-resistant light-weight materials. The control port is designed ingeniously. The installation only requires 4 ports, which is convenient and quick to carry with the drone. The equipment is simple to operate, large storage capacity, equipped with intelligent data acquisition software, automatic data acquisition, combined with color point cloud software to quickly obtain large-area high-precision three-dimensional data, it is an ideal choice for large-area UAV lidar surveying and mapping projects.
Specifications:
Working voltage: 14V-30V
Maximum power consumption: 85W
Size: 34.1cmx29cmx12.7cm
Weight: 5kg
Working temperature: -5℃-40℃
Storage temperature: -10℃-50℃
Laser class: Class 1
Wavelength: Near infrared
Laser beam dispersion angle: 0.5mrad
Ranging: 5m~1350m
Maximum scanning angle: 330° (adjustable)
Pulse frequency: 820Khz
Scanning mechanism: rotating prism
Pitch/roll accuracy: 0.015°
Heading accuracy: 0.035°
Sampling frequency: 200Hz
Satellite positioning system: support GPS, GLONASS, GALIEO, BEIDOU
Image sensor: CMOS APS-C
Resolution: 20 million pixels
Control unit: Windows 10
Storage capacity: can support continuous 8-hour data collection
Scanning bandwidth: 1500m
Work efficiency: One sortie can complete 100 square kilometers data collection