IoT technology powers medical delivery drone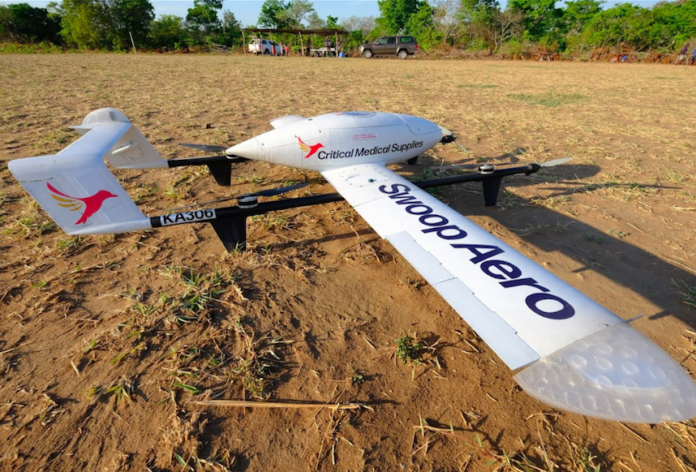 KORE demonstrated innovative support for Internet of Things (IoT) connectivity, enabling Australian drone-driven logistics company Swoop Aero to deliver COVID-19 vaccine to remote areas. The use of medical drone logistics in the existing health supply chain can better obtain medical products while reducing human interaction.
Swoop Aero's air logistics solutions are able to reliably transport medical goods, including early pathological samples, diagnostic kits, antiretroviral drugs and vitamins, in Malawi, Democratic Republic of Congo, Mozambique and Australia, the United Kingdom and the Pacific.
Eric Peck, CEO of Swoop Aero, said: "The ability to communicate reliably anywhere in the world and at any time enables Swoop Aero to deploy a reliable, sustainable and scalable drone logistics network that connects the last mile and helps Anyone anywhere provides fair health services." KORE also provides satellite and cellular redundancy and failover systems to ensure that the drone fleet operates consistently.
Romil Bahl, President and CEO of KORE, said: "I use the IoT connections and solutions we provide every day so that people in the most remote areas of the world will not be forgotten or ignored. I am very grateful for this." "Medical Nursing staff rely heavily on Swoop Aero's ability to continue to transport the medicines doctors and nurses need for citizens living in remote areas. Failure is not an option."
FDD50 fixed-wing VTOL medical delivery drone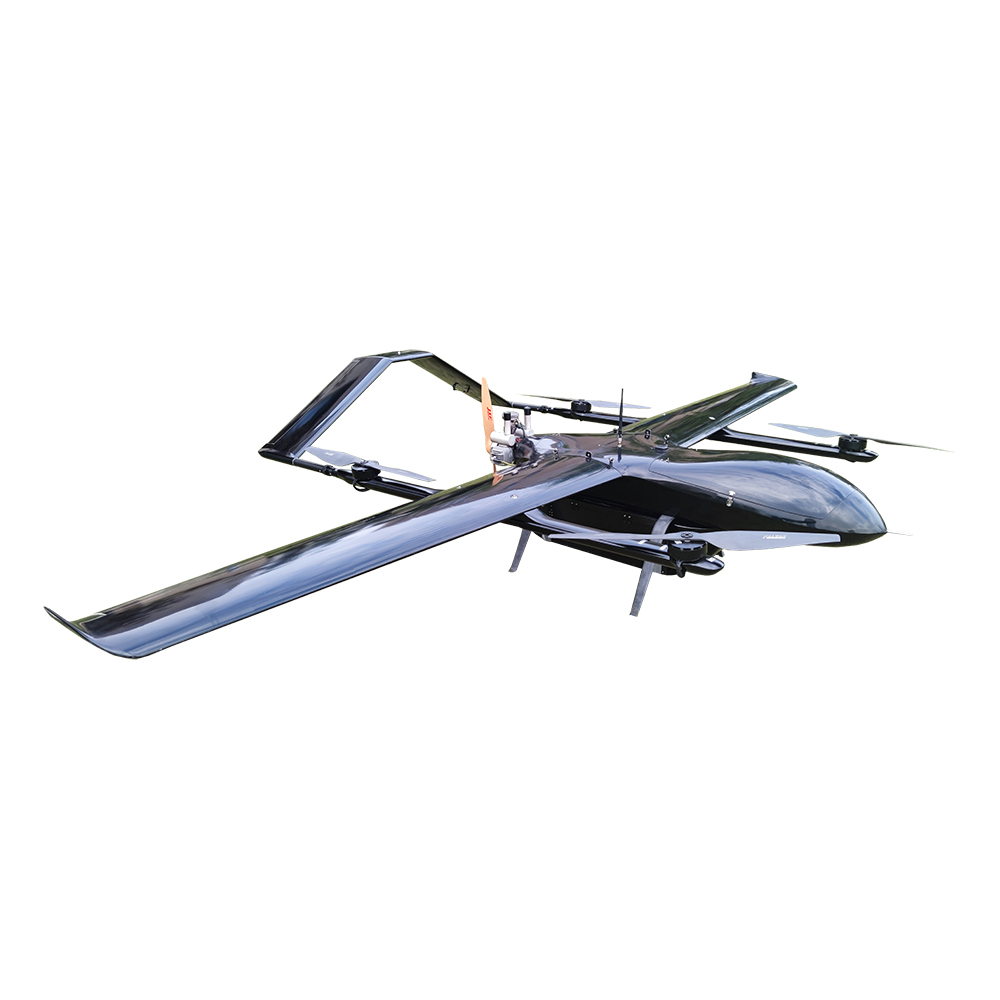 Delivery VTOL UAV, Remote airdrop system for emergency supplies(replenishment of medicines, food, water, plasma, etc.)
FlyDragon FDD50P UAV platform is equipped with industrial-grade vertical take-off and landing fixed-wing flight control. Maximum payload 15kg, life time is 2h@15kg payload, 4h@10kg payload, it's have a dropping box for delivery, drop box size: Length 462MM, width 296MM, height 169MM. it's used to delivery medicines, food, water, plasma, etc
The drone platform has the following features and advantages:
a) Practical and efficient: it has the characteristics of fixed-wing UAV's long flight time, fast speed, long distance and large load;
b) Vertical take-off and landing: with the take-off and landing mode of the rotorless drone, greatly reducing the requirements for landing and landing and airspace;
c) low cost of use: no complicated and bulky launching and recycling equipment, no additional recycling sensors required;
d) Simple operation: integrated special flight control and navigation system, full autonomous flight, operators only need to send flight plans, no professional training and operational experience;
e) Compact system: no complicated auxiliary equipment, simple transportation, deployment, maintenance and withdrawal.
Specification
Body length: 2.5m
Wingspan: 3.8m
Maximum takeoff weight: 50kg
Maximum payload: 15kg
Life time: 2h@15kg payload, 4h@10kg payload
Flying radius: 200-400km (depending on the amount of oil)
Maximum control distance: Remote control (manual control): 1km
Ground station control (depending on the distance of the digital transmission): 30km standard
Maximum speed: 130km/h
Cruising speed: 100-120km/h
Maximum oil load: 12L
Lift limit: 4000m
Maximum wind resistance: 12m/s (6 wind)
Use environment: -10 °C +45 °C; anti-light rain
Climb/lower power battery: 4*14000mAh-6S lithium battery
Take-off and landing mode: vertical takeoff and landing
Shipping size: 1.6*0.7*0.6m (length * width * height)
Drop box size: Length 462MM, width 296MM, height 169MM
Delivery method: parachute