Stalker XE long endurance battery ​​VTOL drone airpalne
Lockheed Martin launched a long endurance battery vertical take-off and landing(VTOL) drone airpalne in 2018 - the Stalker eXtended Endurance (Stalker XE) is designed to operate in severe and rugged environments, and this improvement increases the average endurance by nearly five At times, the Stalker surveillance drone has been in service with U.S. Special Operations Command.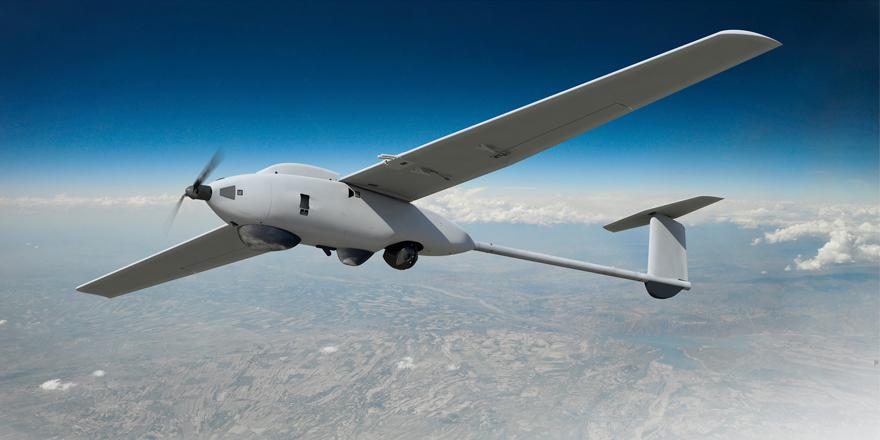 Stalker Drone Advantages
1. The top speed of the Stalker is 93 kilometers and the cruising speed is 58 kilometers per hour.
2. The battery-powered Stalker can fly 222 kilometers, while the fuel cell-powered Stalker has a range of 433 kilometers.
3. It is a portable aircraft with a maximum take-off weight of 22kg and 17kg for the fuel cell and battery powered versions, respectively.
According to Lockheed Martin, the aircraft's open systems architecture enables it to "perform diverse and demanding missions while maintaining a small operational footprint and crew."
FlyDragon
long endurance battery VTOL drone airpalne
-Moko shark
FDG30 Mako shark long endurance battery VTOL drone airpalne was developed by FlyDragon Aviation UAV company, drone frame is carbon fiber mamertial, the weight of drone frame is 6KG only, FDG30 endurance is 6 hours with 1kg payload, it's the one of best VTOL for mapping&surveillance on the mraket. FlyDragon supply PNP and drone frame service.
Specification:
VTOL UAV FDG30 electric VTOL fixed-wing UAV
FDG30 parameter
Body material: carbon fiber, composite material, etc.
Body length: 1800mm
Wingspan: 3000m
Landing gear height: 19cm
Landing gear installation position: below the rotor rod
Payload compartment size: 140mm*140mm*120mm
Mission compartment position: Front of the fuselage
Frame Structure weight: about 6kg
Maximum take-off weight: less than 16kg
Maximum payload: 2kg (standard load: 1-1.5kg)
Endurance: with 1KG payload get 6 hours (test flight) – 10 hours (estimated limit) @ 18 m/s (depending on the battery and model version).
Maximum control distance: manual control by remote control/3km, ground station/standard 30km (up to 100km with numerical control)
Flight speed: economic cruise speed 15-22 m/s (range is almost unchanged)
Maximum flight speed: 30 m/s
Minimum circling radius: 150m
Maximum horizontal lift limit: 4000m above sea level
Wind resistance in fixed-wing mode: no less than 7 wind (17.1m/s)
Maximum wind resistance in rotor take-off and landing mode: no less than class 4 wind (7.9m/s)
Operating environment: -20℃~45℃; can fly in light rain
Power battery: 1*5000mah 8S (vertical take-off and landing) ; 1*60000mah 8S (fixed wing cruise)
Rotor emergency operation time: not less than 6.5min
Take-off and landing method: vertical take-off and landing
Vertical power propeller size: 22.3inches
Fixed wing tail thruster propeller: 14~16 inches
Modular design and quick assembly, one person can complete the aircraft assembly in less than 7 minutes.
please visit assembly video
https://youtu.be/yQJRvrd-iw0