Mako shark 6 hours long endurance electric VTOL for mapping and surveillance
FlyDragon UAV aviation technology Co., Ltd., a VTOL drone company headquartered in Chengdu, Sichuan Province, China.Flydragon released a long-endurance electric vtol drone—Mako shark FDG30, in March 2022. The maximum payload of the Mako shark vtol drone is 2 kg, and the endurance is 6 hours with 1.5kg payload. When the drone landing, the remaining battery power is 40%. FlyDragon UAV company developed teh Mako shark is aimed at the drone mapping&surveillance and urban security market.
High strength body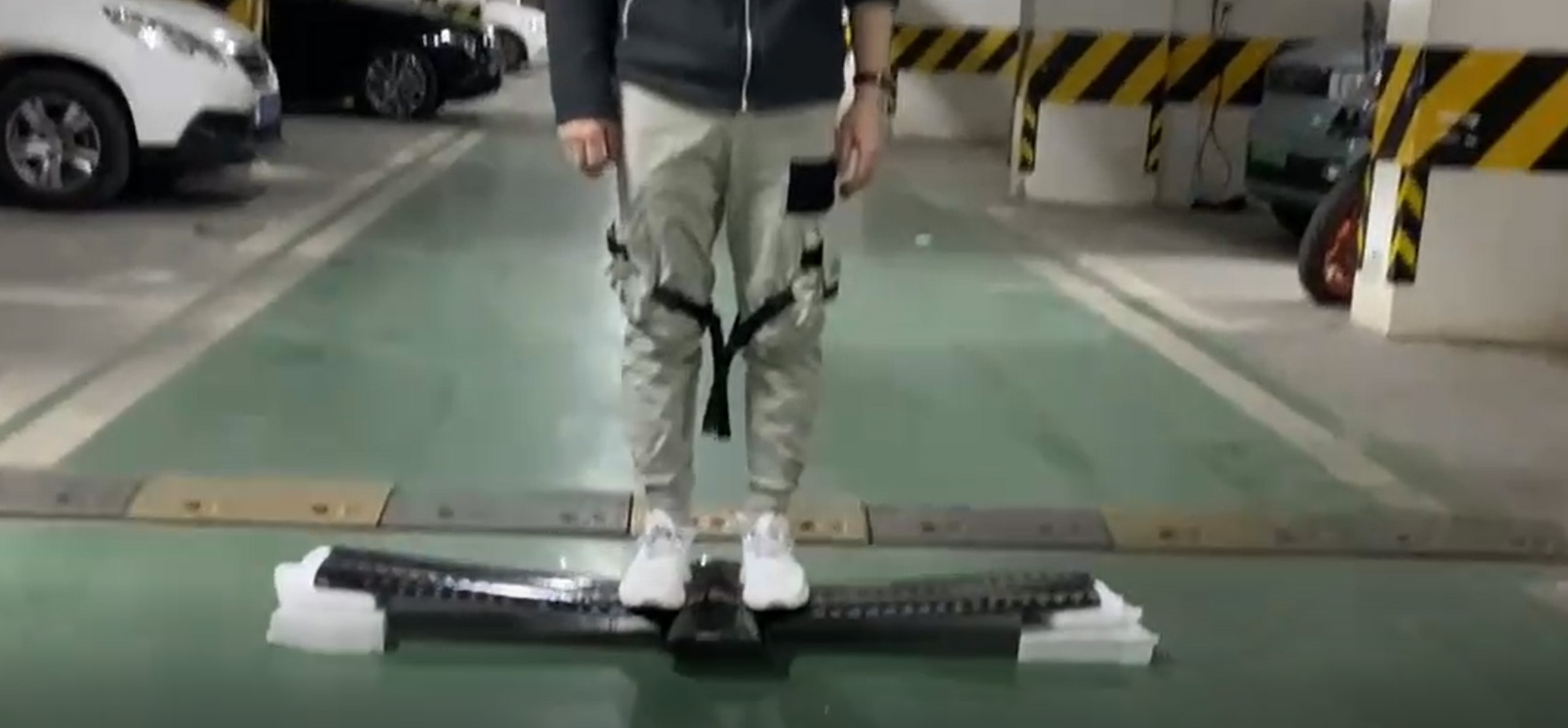 The Mako shark electric vtol drone frame is made of carbon fiber material. The droen frame weight is 6 kg only, and the body strength can withstand the weight of a 60KG adult.
Floating connectors reduce drone assembly time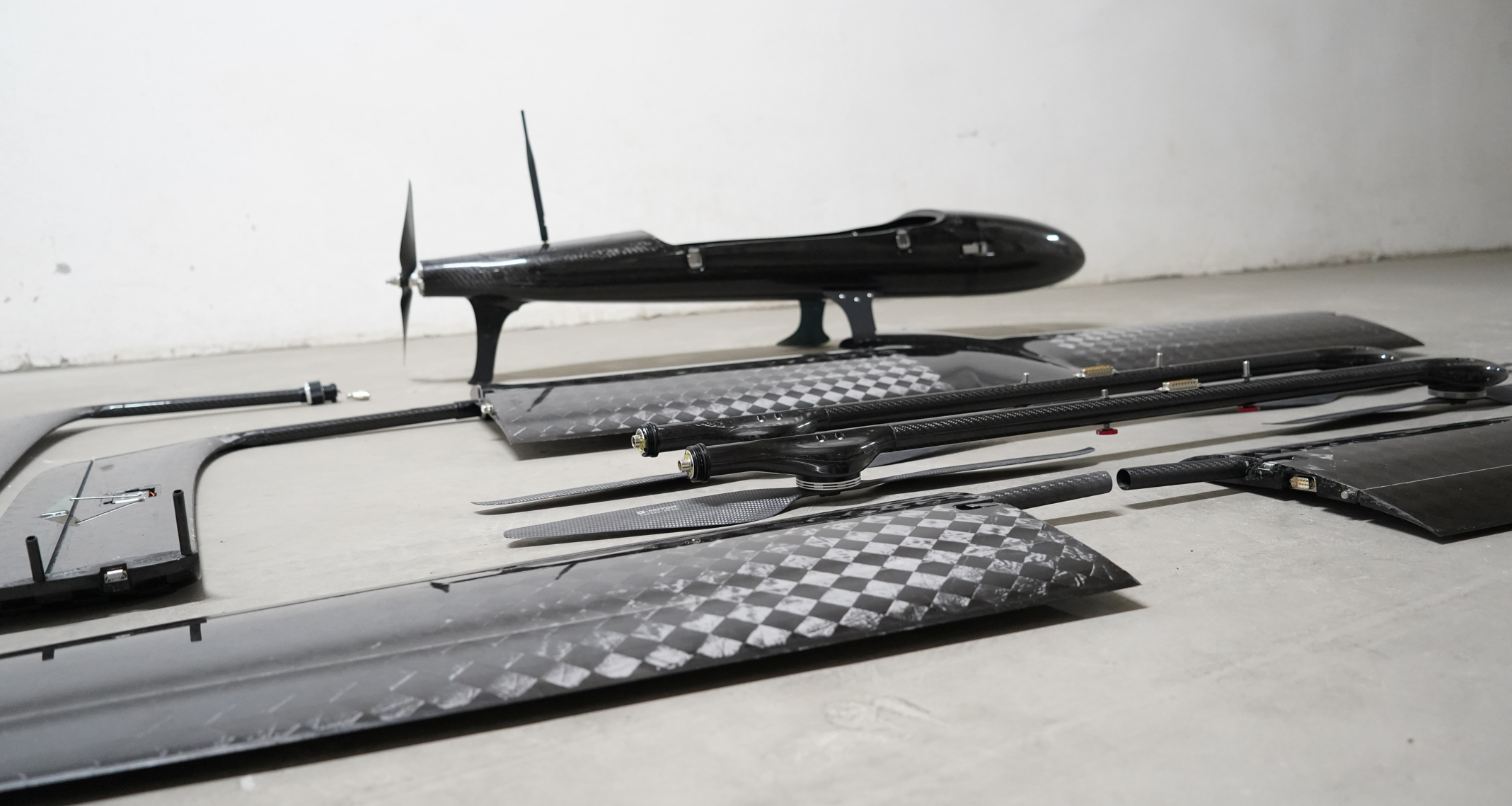 The rotor arms are connected by hand screws for a completely tool-free installation. The ESC hatch is made of aluminum and is directly attached to the ESC to act as a heat sink, which not only ensures the aerodynamic efficiency of the wing, but also is conducive to waterproofing.
Moka shark Specifications:
Body material: carbon fiber, composite material, etc.
Body length: 1800mm
Wingspan: 3000m
Landing gear height: 19cm
Landing gear installation position: below the rotor rod
Payload compartment size: 140mm*140mm*120mm
Mission compartment position: Front of the fuselage
Frame Structure weight: about 6kg
Maximum take-off weight: less than 16kg
Maximum payload: 2kg (standard load: 1-1.5kg)
Endurance: with 1KG payload get 6 hours (test flight) – 10 hours (estimated limit) @ 18 m/s (depending on the battery and model version).
Maximum control distance: manual control by remote control/3km, ground station/standard 30km (up to 100km with numerical control)
Flight speed: economic cruise speed 15-22 m/s (range is almost unchanged)
Maximum flight speed: 30 m/s
Minimum circling radius: 150m
Maximum horizontal lift limit: 4000m above sea level
Wind resistance in fixed-wing mode: no less than 7 wind (17.1m/s)
Maximum wind resistance in rotor take-off and landing mode: no less than class 4 wind (7.9m/s)
Operating environment: -20℃~45℃; can fly in light rain
Power battery: 1*5000mah 8S (vertical take-off and landing) ; 1*60000mah 8S (fixed wing cruise)
Rotor emergency operation time: not less than 6.5min
Take-off and landing method: vertical take-off and landing
Vertical power propeller size: 22.3inches
Fixed wing tail thruster propeller: 14~16 inches

Your Purchase Includes(RTF Combo):
1x Frame KIT
4 x Motor for VTOL Mode
4 x ESC for VTOL mode
4 x 22.3 inch propellers for VTOL mode
1 x 120A Tail ESC
1 x High Efficiency Tail Motor
1 x Propeller CW for Tail Motor
4 x servo
2 x UBEC
1 x PX4 Air Speedometer
1 x Power Module For Pixhawk 2.1
1 x Pixhawk 2.1 orange cube Set with Here 3 GNSS
1 x Remote controller
1 x 8S 5000 mAh battery
1 x 8S 60000 mAh battery
1 x Charger
1x Carrying Case
1x Assembling, tuned and Flying Test Service