Orbital UAV supports the U.S. Navy's unmanned cargo transportation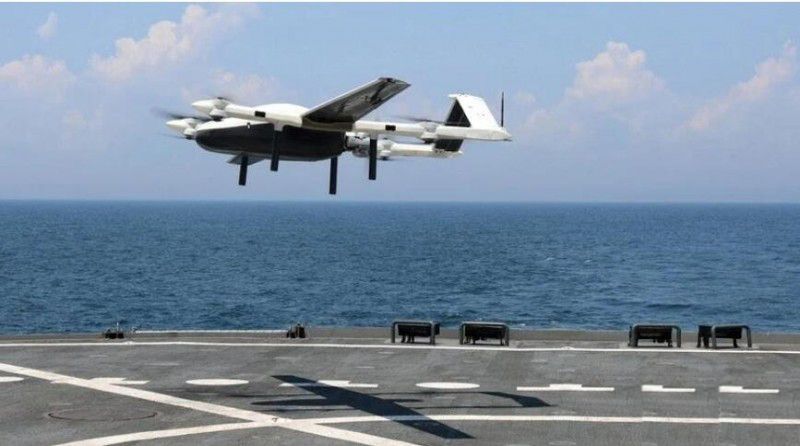 Orbital UAV has signed an agreement to provide UAV cargo transportation specialist Skyways with a heavy-duty fuel engine that will be integrated into a prototype UAS (Unmanned Aerial Vehicle System) for flight testing. Skyways is developing prototypes for the US Navy's Naval Air Warfare Center Aircraft Division (NAWCAD) to demonstrate long-range naval ship-to-ship and ship-to-shore cargo transportation.
Project requirements include the demonstration of a potentially viable commercial platform that can automatically transport a 20-pound (approximately 9 kg) payload to a mobile ship 230 miles (approximately 370 kilometers) away without refueling. Among the more than 65 UAS platforms analyzed, NAWCAD selected the Skyways Group-3 UAS platform for further testing and evaluation.
Once Orbital UAV delivers the heavy fuel engine to Skyways, it will be integrated into the UAS for extensive flight testing, and then returned to Orbital UAV for evaluation. Todd Alder, CEO and Managing Director of Orbital UAV, commented: "The partnership with Skyways represents an exciting new development for the company in the unmanned market.
Skyways has established itself at the forefront of the U.S. Navy's unmanned cargo transportation-a key growing demand for this service. Skyways continues to develop its platform to meet challenging requirements, including its ability to operate efficiently on heavy fuels. "
Charles Acknin, CEO and founder of Skyways, said: "Since being selected by the U.S. Navy last year, we have been continuously developing our products to ensure that we meet the strict requirements of ship-to-ship and shore-to-ship logistics."
FDD50 fixed-wing VTOL delivery drone for Navy's ship-to-ship delivery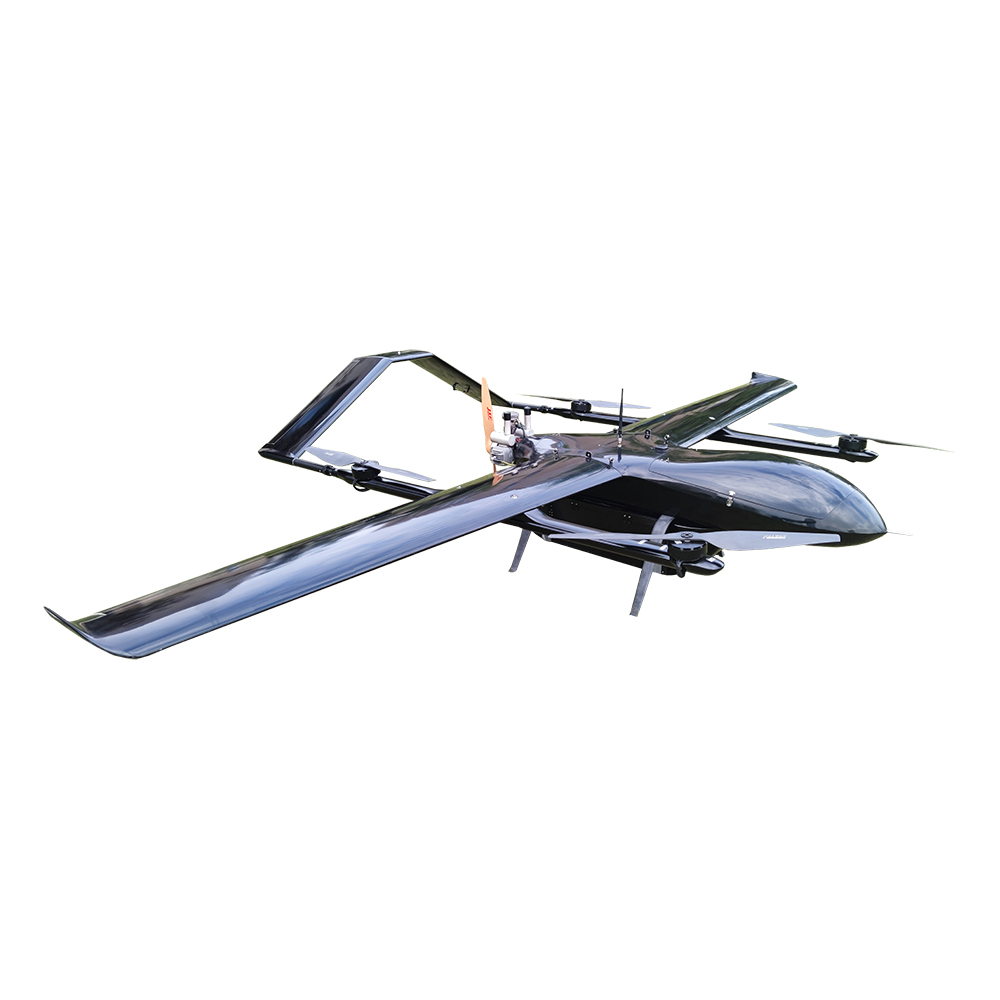 Delivery VTOL UAV, Remote airdrop system for emergency supplies(replenishment of medicines, food, water, plasma, etc.)
FlyDragon FDD50P UAV cargo delivery drone is equipped with industrial-grade vertical take-off and landing fixed-wing flight control. Maximum payload 15kg, life time is 2h@15kg payload, 4h@10kg payload, it's have a dropping box for delivery, drop box size: Length 462MM, width 296MM, height 169MM. it's used to delivery medicines, food, water, plasma, etc
The drone platform has the following features and advantages:
a) Practical and efficient: it has the characteristics of fixed-wing UAV's long flight time, fast speed, long distance and large load;
b) Vertical take-off and landing: with the take-off and landing mode of the rotorless drone, greatly reducing the requirements for landing and landing and airspace;
c) low cost of use: no complicated and bulky launching and recycling equipment, no additional recycling sensors required;
d) Simple operation: integrated special flight control and navigation system, full autonomous flight, operators only need to send flight plans, no professional training and operational experience;
e) Compact system: no complicated auxiliary equipment, simple transportation, deployment, maintenance and withdrawal.
Specification
Body length: 2.5m
Wingspan: 3.8m
Maximum takeoff weight: 50kg
Maximum payload: 15kg
Life time: 2h@15kg payload, 4h@10kg payload
Flying radius: 200-400km (depending on the amount of oil)
Maximum control distance: Remote control (manual control): 1km
Ground station control (depending on the distance of the digital transmission): 30km standard
Maximum speed: 130km/h
Cruising speed: 100-120km/h
Maximum oil load: 12L
Lift limit: 4000m
Maximum wind resistance: 12m/s (6 wind)
Use environment: -10 °C +45 °C; anti-light rain
Climb/lower power battery: 4*14000mAh-6S lithium battery
Take-off and landing mode: vertical takeoff and landing
Shipping size: 1.6*0.7*0.6m (length * width * height)
Drop box size: Length 462MM, width 296MM, height 169MM
Delivery method: parachute