The Indian Army urgently purchases drone within two weeks
The Indian media ThePrint website stated on September 4 that the Indian Army, Navy and Indian Air Force signed an agreement on swarming and suicide drones, and the Indian government is promoting a new technological war. The Army is leading the signing of the new contract, and they signed three contracts for different types of drone.
According to the report, in the context of Prime Minister Modi's promotion of adapting to new technologies for war, within less than two weeks, the Indian Army, Navy and Air Force signed multiple contracts in the field of drone technology, valued at more than Rs 5 billion (about 6851). Ten thousand dollars), Indian companies are the focus. The contract signed by the Indian military includes the purchase of kamikaze drones or cruise missiles to enable drone clusters with killing and surveillance capabilities, as well as anti-UAV systems.
Indian defense and security sources said that the instructions from the "high-level" are very clear-focus on Indian companies. They said that the Indian Prime Minister's Office has been promoting the adoption of new warfare techniques, just like those seen in the conflict between Azerbaijan and Armenia.
According to sources, the Indian Army and Navy's procurement of swarm drones and cruise missiles is part of the military revolution (RMA), which has changed the way of warfare.
The report specifically mentioned that these contracts were signed in the form of emergency procurement. Sources said that this is because the process is faster, and the current goal is to support Indian domestic companies to develop upgraded models at the same time.
According to reports, the Indian Army is leading the signing of the new contract, which has already signed three contracts for different types of drones. According to sources, these include two cluster drone deals worth more than 2 billion rupees (approximately US$27.4 million), which were signed with two start-up companies in India. In addition, more than 100 suicide drones have been ordered to enhance border operations capabilities, which are produced in India by an India-Israel joint venture.
According to sources, the Indian Navy has also placed a large order for special drones with an Indian joint venture company. It also placed an order with Indian state-owned Bharat Electronics Co., Ltd. (BEL) to purchase the Naval Anti-Unmanned Aerial Vehicle System (NADS) developed by the Defense Research and Development Organization (DRDO) of India.
FlyDragon
FLY-380 VTOL fixed-wing drone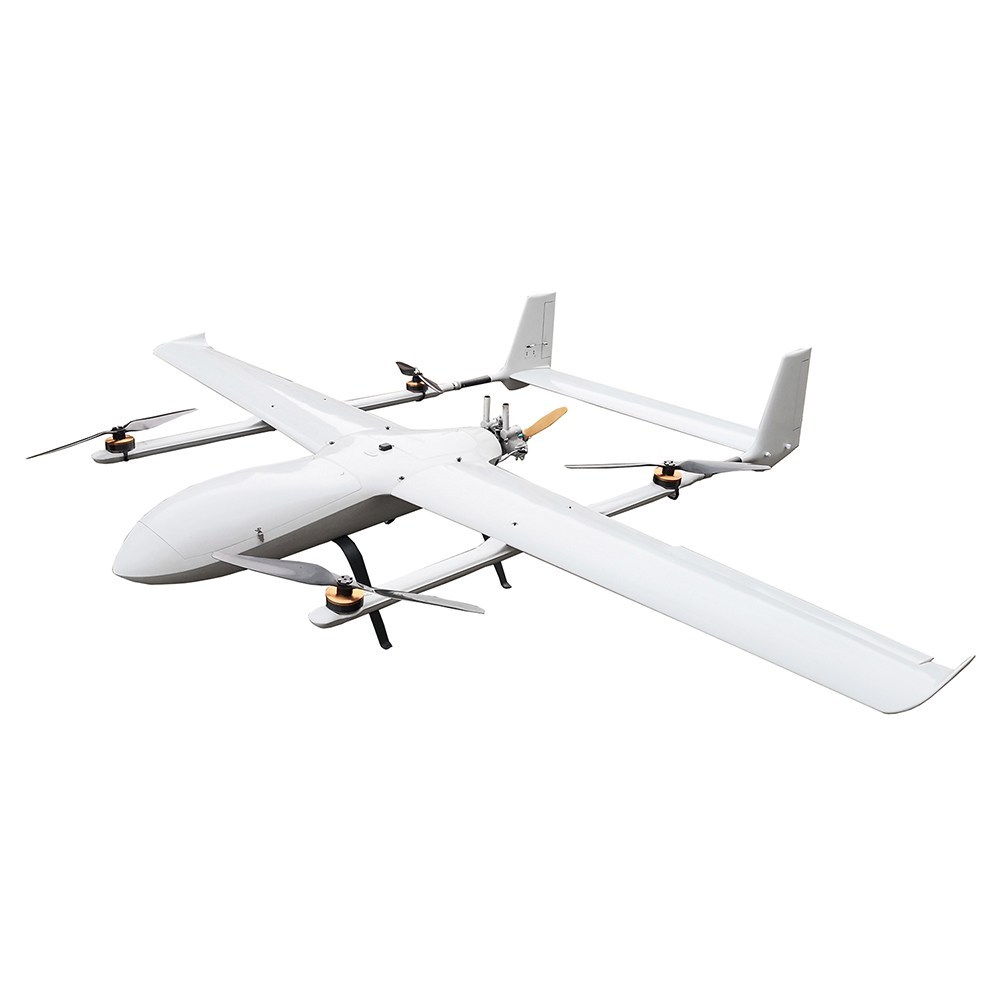 The FLY-380 UAV platform is equipped with industrial-grade vertical take-off and landing fixed-wing flight control and navigation system, as well as professional aerial aerial survey and inspection ground station software. It can ensure that the drone can fly autonomously throughout the process, without operator intervention to complete the autonomous take-off and flight status. In the flight phase of conversion, autonomous cruise, and autonomous landing, it also supports automatic route planning for 1000 waypoints and emergency standby plan for 100 waypoints.
The drone platform has the following features and advantages:
a) Practical and efficient: it has the characteristics of fixed-wing UAV's long flight time, fast speed, long distance and large load;
b) Vertical take-off and landing: with the take-off and landing mode of the rotorless drone, greatly reducing the requirements for landing and landing and airspace;
c) low cost of use: no complicated and bulky launching and recycling equipment, no additional recycling sensors required;
d) Simple operation: integrated special flight control and navigation system, full autonomous flight, operators only need to send flight plans, no professional training and operational experience;
e) Compact system: no complicated auxiliary equipment, simple transportation, deployment, maintenance and withdrawal.
Specification
Body length: 2.5m
Wingspan: 3.8m
Maximum takeoff weight: 50kg
Maximum payload: 15kg
Life time: 2h@15kg payload, 4h@10kg payload
Flying radius: 200-400km (depending on the amount of oil)
Maximum control distance: Remote control (manual control): 1km
Ground station control (depending on the distance of the digital transmission): 30km standard
Maximum speed: 130km/h
Cruising speed: 100-120km/h
Maximum oil load: 12L
Lift limit: 4000m
Maximum wind resistance: 12m/s (6 wind)
Use environment: -10 °C +45 °C; anti-light rain
Climb/lower power battery: 4*14000mAh-6S lithium battery
Take-off and landing mode: vertical takeoff and landing
Shipping size: 1.6*0.7*0.6m (length * width * height)
NOTE: THE PRICE IS JUST KIT, WITHOUT ANY ELECTRONIC, AND THE PACKING IS IN WOODEN CASE NOT IN ALUMINUM BOX!
cof