The U.S. Air Force chooses autonomous cargo drones
Silent Arrow has been awarded a contract by the United States Air Force (USAF) to reduce the size of its GD-2000 cargo drone to be compatible with the cargo ramp and smaller fixed-wing side door deployment of the CV-22 Osprey aircraft. The contract will work with the Air Force Research Laboratory (AFRL) and will be funded by AFWERX.
Silent Arrow GD-2000 is an unmanned glider with a cargo capacity of more than 1,600 pounds. The wings are spring-loaded for easy transportation. According to this contract, the system will be separately purchased by the US government for special operations and tactical resupply, as well as humanitarian assistance and disaster relief.
The system, tightly integrated with the patented spring-deployed wing system, is packaged and transported inside the fuselage. It has a payload capacity of 1,600 pounds and a distance of up to 40 kilometers. It has been used by U.S. and foreign customers and is currently being directly delivered to heavy loads. Automatic cargo replenishment is needed all over the world.
Chip Yates, Silent Arrow's founder and CEO, commented: "This contract creates a new Silent Arrow product line tailored to one of the specific needs of the special operations community. We have delivered this life-saving asset to the Air Force. The soldier's vision and decisiveness are pleased."
FlyDragon FD-150 cargo drone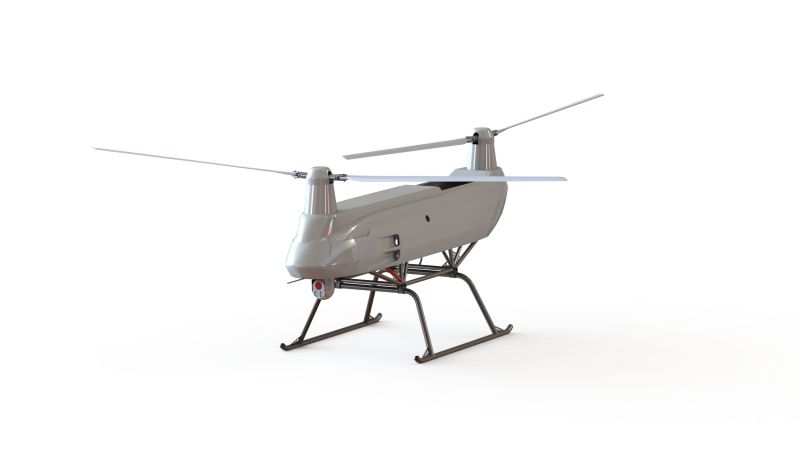 Model: FD-150
Size: 2350mm * 880mm * 1020mm
Payload: 150KG
Flight time: 180 minutes
Engine: Turbofan Aviation Engine
Function: delivery, surveillance, rescue
Standard control distance: 50km
Maximum control distance: 200Km
Cruising speed: 150km / h
Anti-wind: 7