XAG agriculture hexacopter Drones joining Australian to defend land from invasion of noxious weed
As Australia has long been troubled by the threat of invasive weeds, XAG agriculture hexacopter drone recently steps in a land care program to curb the spread of the exotic weed – African Lovegrass. Since March 2021, trials are conducted to examine the effectiveness of drones on precision spraying and revegetation.
Three trial sites, heavily invaded by ALG, have been set up in the Monaro region of New South Wales, Australia. Drone pilots from XAG mapped the fields on the smartphone with a remote sensing drone to identify all patches of ALG. At the first site, XAG agricultural drones loaded with herbicides were used to selectively spray isolated patches of African Lovegrass. The second site were treated by drones spraying between rows of tree plantation to remove weeds that would otherwise compete for water and nutrients.
agriculture hexacopter
drone could be a safe, cost-effective, and sustainable method of weed control to reduce the negative impacts of yield loss and land degradation. In trials with African Lovegrass, XAG's agricultural drones carried a 16L liquid tank and flew very low to accurately spray the selected target area in appropriate dose. Only patches infested with lovegrass were sprayed to greatly cut down the use of herbicides.
The selection of equipment matters when it comes to reducing spray drift. The autonomous drones developed by XAG has demonstrated its ability to follow predetermined flight route and precisely spray weeds on the target. Compared with ground vehicle and helicopter, drone is a much more lightweight, sophisticated type of robot for killing weeds without crops being damaged.
As the benefits of this versatile flying robot unfolded, more and more Australian farmers are embracing new technology for their pasture and grain fields. agriculture hexacopter drone is making its way as a sustainable approach to counter the increasing threat from weeds.



Flydragon FD-6R-32L

agriculture hexacopter drone sprayer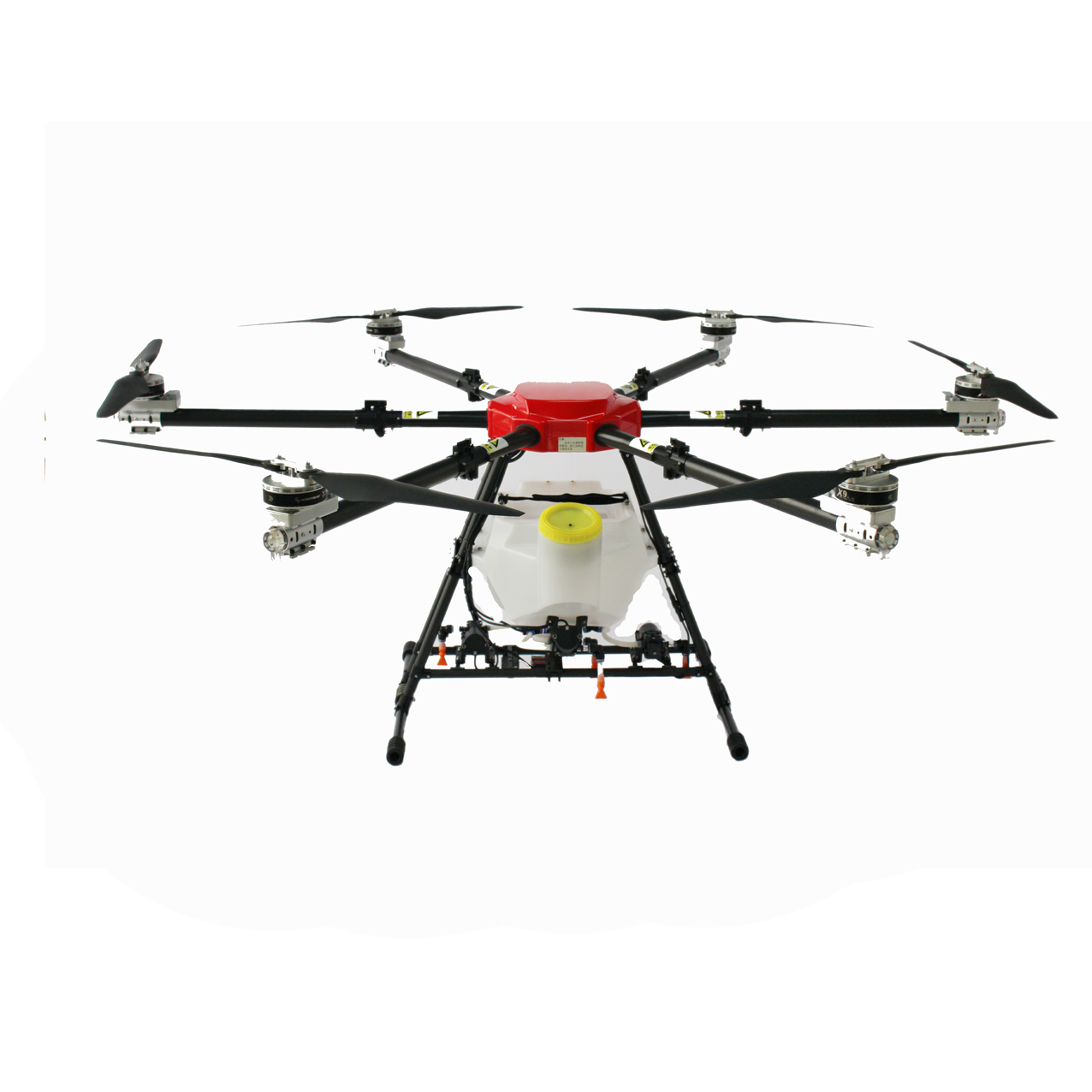 FD-6R-32L drone sprayer
FD-6R-32L agriculture hexacopter drone sprayer is Flydragon UAV company's new agriculture drone for 2021, foldable design easy to delivery FD-6R-32L drone sprayer max takeoff weight is 58KG, payload 32L, flight time is 15 minutes, effective working area is 4 acres each flight with 1 pieces 12S 22000mah