DRONE AS FERTILIZER AND PESTICIDE SPRAYER BEING TESTED IN BENGUET
A drone test flight was conducted at the Strawberry Farm, La Trinidad, Benguet as part of the Biyaheng Bukid of DA Secretary Emmanuel "Manny" Piñol in Baguio City and Benguet on April 27, 2018.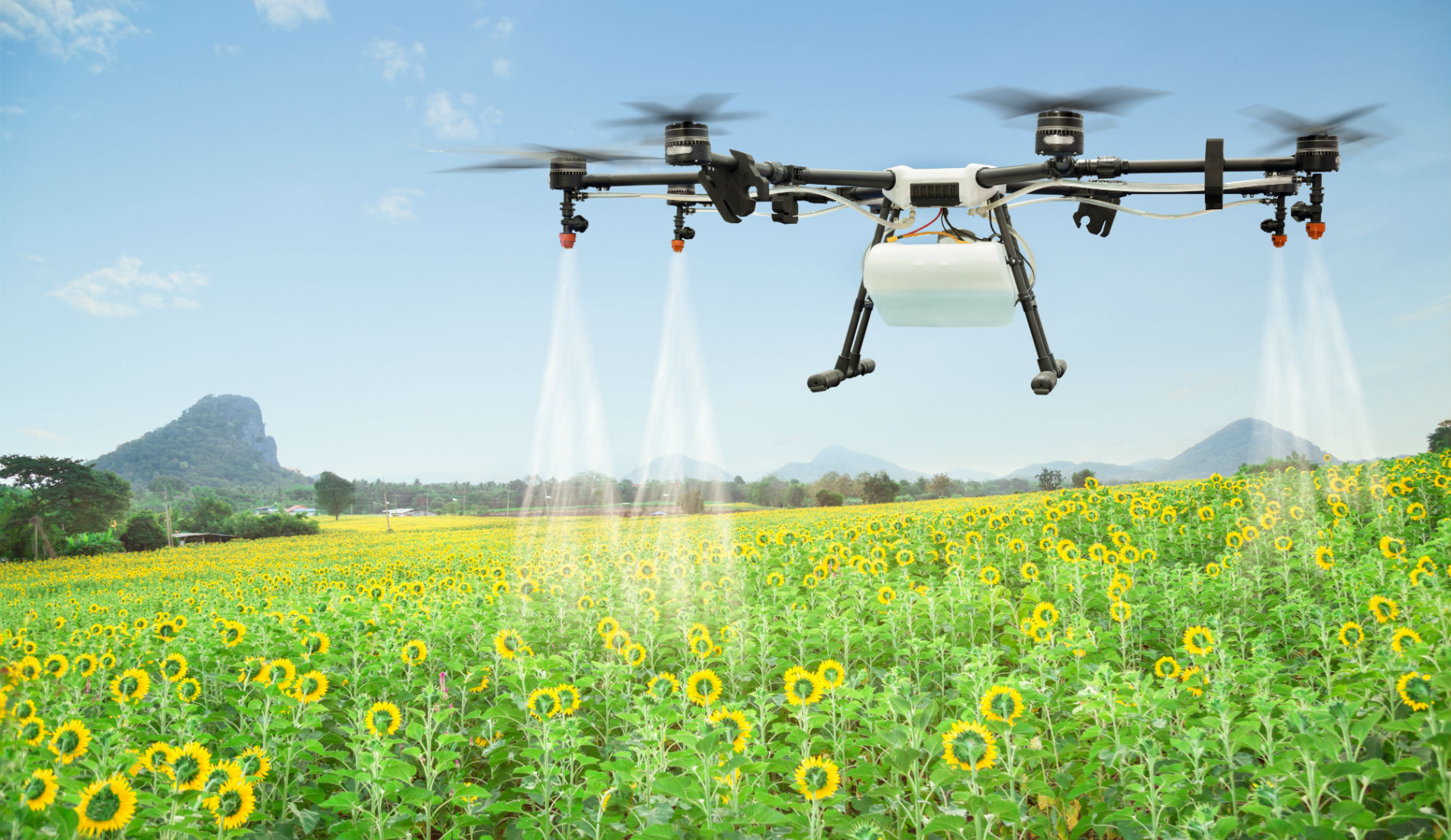 With the advent of new technologies, Secretary Piñol hopes the agony of farmers in spraying vegetable with foliar fertilizers and bio-pesticides will be relieved.
A drone project being piloted in Benguet for the purpose will hopefully prove him right.
Japan is the leading country in spraying agricultural chemicals using unmanned aerial vehicles (UAVs) with a history of more than 30 years that demonstrates the benefits of using drone in farming. Using drone as fertilizer and pesticide sprayer is being introduced in the Philippines through a Japanese UAV Corporation.
However, the effectivity and efficiency of drone as fertilizer and pesticide sprayer in the Philippines is yet to be tested in Benguet, the "Salad Bowl of the Philippines" considering the climate, land condition, and farming traditions.
The test flight was performed by the DMM.com, and witnessed by DA Sec. Piñol and other DA officials of the Regional Field Office-Cordillera Administrative Region headed by Regional Executive Director Narciso Edillo; Governor Crescencio Pacalso of Benguet; representatives from municipal local government units (MLGU); and farmers from the different municipalities of the province.
Efren Lorenzo of DMM.com said that spraying a hectare of vegetable using drones will only take about 10 minutes. It will reduce the labor and the usage of water for spraying chemicals. In addition, the most important aspect of this technology is that farmers will not be exposed to chemicals.
Moreover, the Bureau of Plant Industry (BPI) is conducting a study to compare the utilization of drone versus the conventional sprayer and power sprayer at the BPI Buguias Seed Farm in Lam-ayan, Buguias, Benguet for one cropping from April - July.
A technical briefing or orientations to farmers on drone as fertilizer and pesticide sprayer was conducted prior to the drone test in La Trinidad.
DMM.com conducted a similar technical briefing on the drone project in Lam-ayan Elementary School, Buguias,Benguet last April 13, for local farmers.
DMM.com also briefed the potato farmers and stakeholders during the Luzon Potato Summit in Gestdan Centrum on April 18, 2018 where majority of the participants were from Benguet.
The technical briefings are being conducted purposely to inform and at the same time, encourage the farmers to utilize drone in their farming activities.
DA Sec. Piñol committed that the department will sponsor the 1st spraying of 5,000 hectares vegetables field in Benguet to encourage more farmers to know and understand the use and benefits of drone in local farming.// Karen T. Gawigawen