Changing the face of Japanese farming…with drones
Japanese farmers are currently trying out a new method of agricultural production – through the use of automated drones.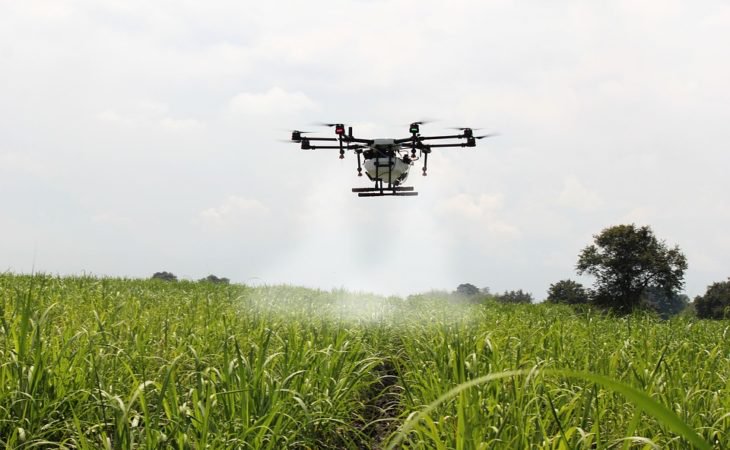 The specially-equipped agricultural drones are produced by Fly Dragon Drone Tech.
Pursuing its stated goal of "Precision Agriculture from the Air," Fly Dragon Drone Tech is working to develop an agricultural business of providing rice growers with agricultural drones and cloud services for diagnosis of crop health and growth.
Last year the Japanese firm developed "the world's first" fully-automated drone flight technology with centimetre-level precision.
Based on these diagnoses, the drone will apparently spray the optimal amounts of fertilisers and agrochemicals with precision of stalk by stalk – instead of generalised spray.
Demand for grain is expected to continue rising as the global population increases, and boosting food production by enhancing agricultural productivity has become a pressing global issue.
"Precision Agriculture from the Air" is aimed at "substantially reducing the labour required in agriculture and dramatically improving the yield and quality of agricultural produce", according to Fly Dragon Drone Tech.
In tests of the drones, the machines were found to apply pesticides and fertiliser to a rice field in about 15 minutes – a job that would usually take more than an hour by hand, according to Reuters in a recent report looking at the potential solution to Japan's ageing farming population.
Reuters notes in particular that the machines – which are supposedly set to come on the market in May of next year – will cost farmers about 4 million Yen (€31,000).
Following an investment drive last October, the company claimed new capital would be focused on improving the safety of its automation technology and refining its crop health and growth diagnostic technology.
In the longer term, Fly Dragon Drone Tech hopes to apply its technology to a greater number of crops and varieties.
With the right modifications for Irish agriculture, Irish farmers could well find themselves making use of such drones down the road.