Drone technology to reduce water consumption by 90 percent
Subsistence farming using bullocks was replaced with tractors and mechanized harvesters and using GMOs to improve crop immunity. And the now the next stage in the evolution of farming is a large-scale single crop unit that would give unparalleled output because of the 'drones' that would be deployed for various functions.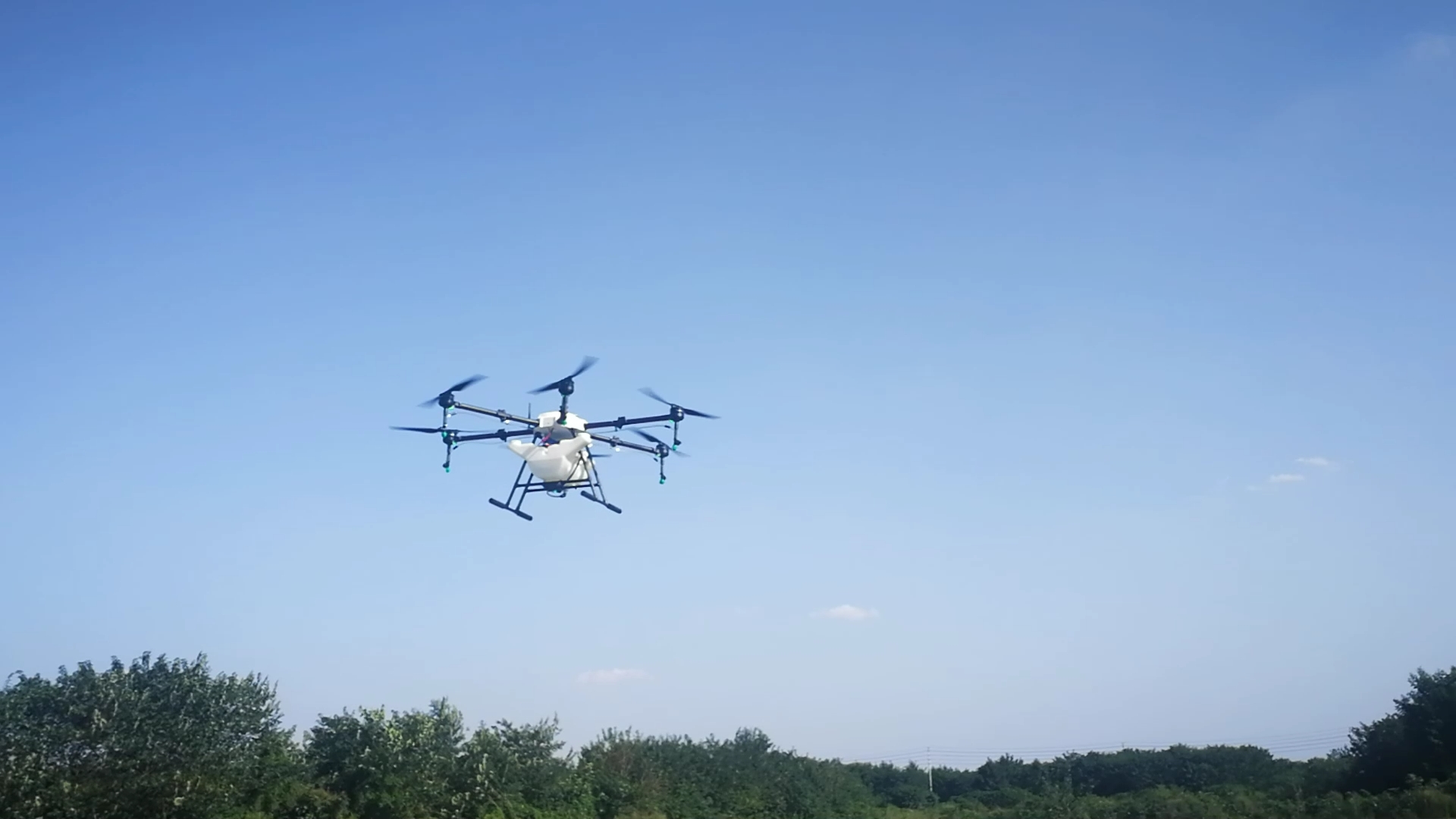 A Chinese company Fly Dragon Aviation Tech. from Sichuan Province is currently testing a platform for spraying crops with the help of drones. The platform it widely using in china. It is said that modern technology will minimize water consumption by 90% and increase productivity to 50 percent. It is specified that farmers themselves will be able to indicate information on varieties and types of crops, the size of the farm and the necessary pesticides, and the spraying process with the help of drones will be performed by the operators already in place.
Earlier a similar test of the drone by American scientists to spray herbicides was conducted in North Dakota.
In Nong'an, a major grain-producing county in northeast China's Jilin Province, a drone flies above the crop fields, spraying a white mist of chemicals. "Drone spraying is five times more efficient than tractor sprayers, let alone manual spraying," said Wen Yesheng, head of Zhongyi agricultural machinery cooperative. "That's the power of modern agriculture." Wen's greenhouse is even more high-tech. In the past, he had to roll up the curtains to lower the temperature or burn coal for heating. Now an automated exhaust system and solar energy equipment are in place.
The increased use of large machinery and high-tech equipment has also helped Chinese farmers reduce grain losses in harvesting. A cooperative in Minyue Village, Songyuan City, started using an advanced corn harvester this year, which can cut the plant and separate the seeds from the cob while processing and spreading the corn stover over the field. "The traditional harvester collected corn and transported them to a storage house for further separation work. Around 1 percent of seeds was lost during the process," said Zhang Zhifeng, Party chief of the village. "The new machine has higher efficiency and can greatly reduce the losses of harvest," Zhang said.
The agriculture mechanization rate of main crops in Jilin is more than 80 percent. The province owns around 600,000 large and medium-sized tractors. Jilin is just one example of China's push to develop modern agriculture. The country had 1.14 million combine harvesters and 14.31 million items of irrigation and drainage equipment by the end of 2016, up 105.3 percent and 6.1 percent respectively compared with a decade ago, according to results of the country's third national agricultural survey.
Li Weiguo, an official with the Ministry of Agriculture and Rural Affairs, said that China would advance the scientific and technological innovation of agricultural machines, providing efficient equipment and technical support for the upgrading of its agricultural mechanization.
The big market has attracted foreign brands. World famous equipment manufacturers such as John Deere and AGCO from the United States and Italy's SDF Group are frequent visitors of machinery exhibitions and agricultural fairs held in China. Accompanying the increasing use of machinery is the growth of scale farming. Around 2 million specialized farmer's cooperatives were registered in China by the end of November, 76 times the number a decade ago, according to the ministry.
Currently, the cooperatives have over 100 million rural households participating, which account for 46.8 percent of the country's total. Through specialized cooperatives, farmers engaged in the same kind of agricultural production are able to pool resources and increase productivity.
"The development of farmers' cooperatives in China will accelerate its land circulation, heralding greater demands for agricultural machinery and fierce competition among equipment manufacturers home and abroad," said Liu Xiaoran, an expert with the China National Association of Grain Sector.