Agriculture Drones Are Exploding!
The report also notes that the increasing adoption of crop-spraying drones could increase crop yields as well as reduce the wastage of fertilizers and pesticides. The report predicts that this will drive the growth of the crop-spraying drone market, though it's unclear whether the potential risks of using drones that can directly intervene in the environment is being taken into account.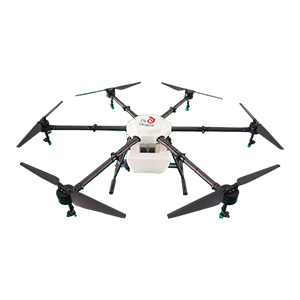 It can carry up to 15 kilograms of liquid and covers 10-15 acres per hour at a maximum flying speed of eight meters per second. Although drones like the FDXD-6R-16L could revolutionize fertilization and pest control, they could also do the same for vandalism and chemical warfare.
FLY DRAGON is a major player in the Asia-Pacific region, which is where the agriculture drones market is expected to grow at the fastest rate between 2016 and 2022. Although the report also states that North America is likely to hold the largest share of the market this year, China, India and Japan are all taking extensive initiatives, such as heavy R&D investments, to encourage the adoption of agriculture drones.