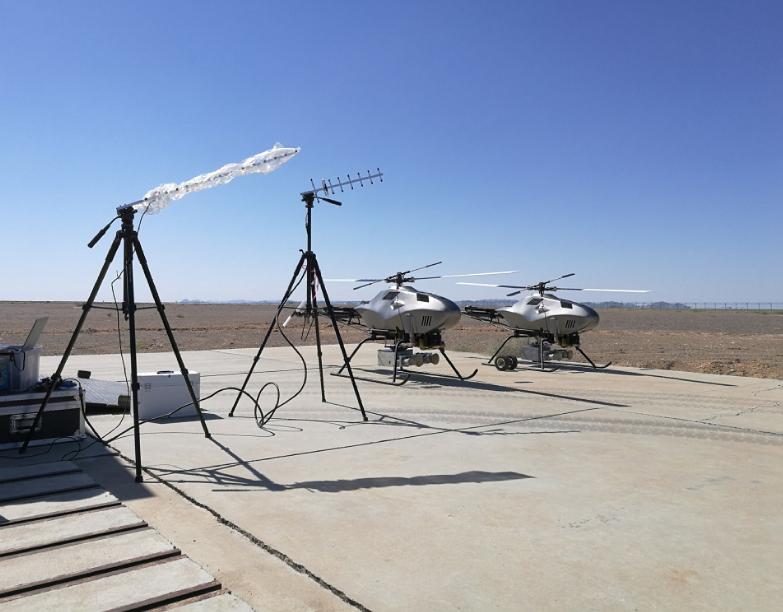 The FDC-230 unmanned helicopter adopts a single rotor with a tail rotor aerodynamic layout. The fuselage is 3.2 meters long, the max take-off weight is 120 kg, max payload is 35 kg, and the flight time is 2 hours with 35kg payload, it's good for drone delivery, inspection, surveillance.
FDC-230

nmanned helicopter

adopts classic control technology, which can realize fully autonomous take-off and landing and track flight. It can complete position control, speed control and altitude control, and the flight is stable and reliable. The UAV platform can be equipped with payload equipment such as aerial photography, airborne radar, and spectral measurement.
The FDC-230 unmanned helicopter focuses on the miniaturization, hovering, and low-to-medium-speed flight performance of the helicopter when formulating the overall parameters. The fuselage design strives to be simple and reliable in structure. Proportional relationship, aluminum alloy brackets are used in the parts that require higher structural strength, which makes the structure lighter, minimizes the empty weight, and reduces the aircraft's paddle disk load. The fuselage adopts a sheet metal box-shaped structure, which provides the support structure for the transmission system, the engine and the control system, connects the tail beam and the tail transmission, and installs a fuel tank at the bottom of the fuselage.
Specifications
Length: 3.2 m (without paddles)
Height: 1.2 m
Width: 0.83 m
Rotor diameter: 3.6 m
Number of paddle blades: 2
Empty weight: 65 kg
Mission load: 35 kg
Maximum take-off weight: 120 kg
Engine: water-cooled rotary engine
Engine power: 34 HP
Fuel: 92# gasoline
Maximum endurance: 2 hours (20L oil)
Wind resistance: 5 winds
Flight control radius: 30km(standard)
Start mode: The aircraft comes with a starter motor
Flight control mode: Fully autonomous flight mode
Remote control semi-autonomous flight mode
Remote control flight mode.