Auterion company to provide Japan with intelligent agricultural drone
Auterion has partnered with NTT e-Drone Technology to accelerate the development of Japanese agricultural drone technology, which will help solve Japan's major agricultural problems. The two companies plan to promote the development, manufacturing, operation and sales of next-generation drone fleets to achieve life-changing smart agriculture and infrastructure management.
NTT e-Drone runs the UAV operation management system Suite developed and provided by Auterion on servers in Japan. The company will accelerate the social application of drones in agriculture, inspection, surveying, and disaster countermeasures by adding functions specifically for the Japanese market. The drones deployed by NTT e-Drone include Quantum Systems Vector and Vantage Robotics Vesper.
Experts who can convey best practices to farmers and solve pressing problems will help these farmers increase their yields without the need to travel long distances. With the widespread deployment of smart agricultural drones, Japan may increase its food production by 45% in the next few years.
FlyDragon Hybrid 16L Agriculture Drone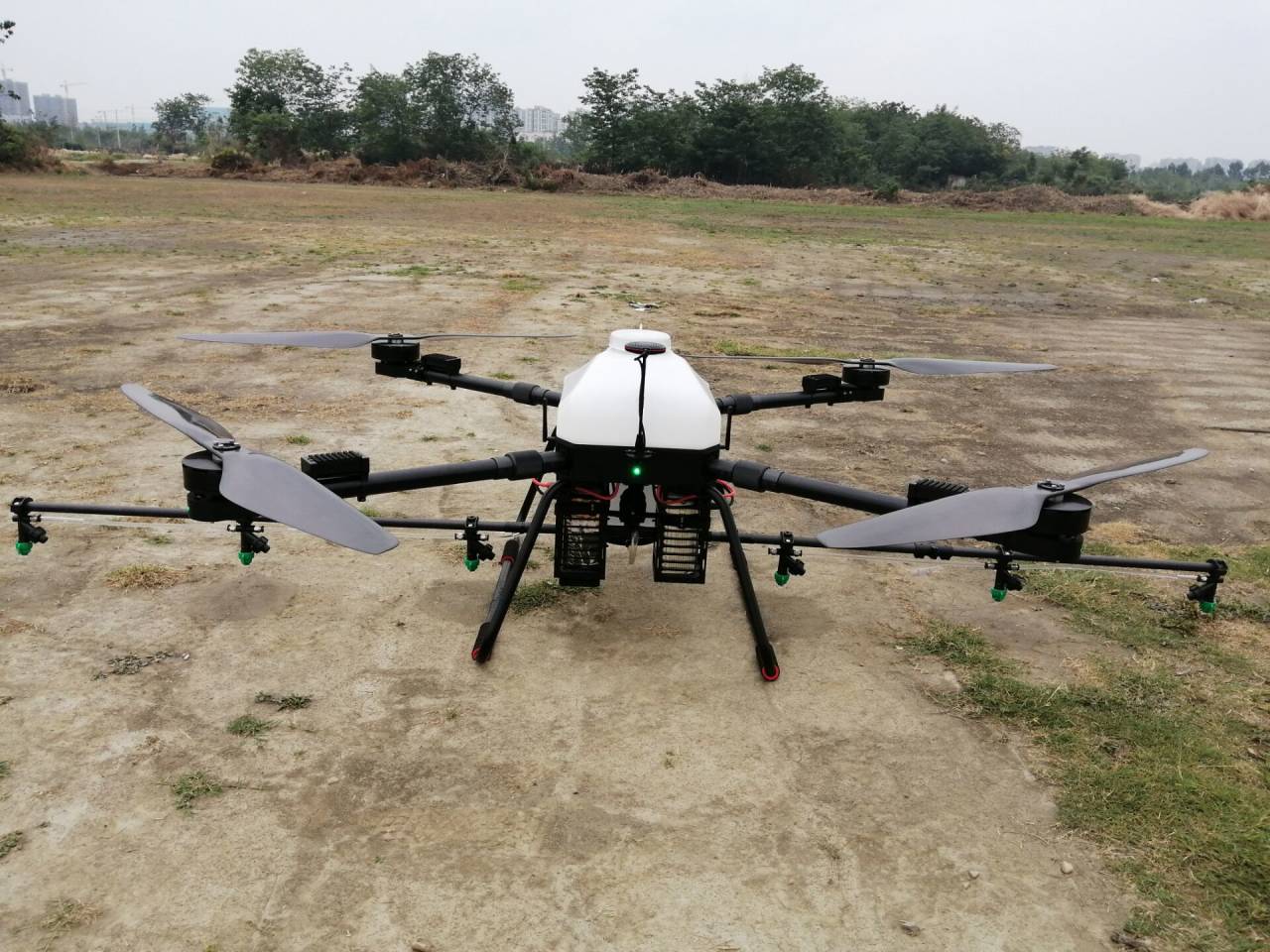 FlyDragon FD-416 Hybrid agriculture Drone features a gasoline + electric power system with great flight times and easy maintenance! This hybrid drone for crop spraying is portable thanks to folding arms and the modular design. The FD-416 crop dusting UAV can be used for any spraying missions – use it for agricultural, solar panel cleaning, roof spraying and anything else where a spraying drone would save you time and money! The FD-416 crop sprayer Hybrid is perfect for customers who don't want to deal with battery charging or storage. This spraying UAV is also a great candidate for extreme cold or hot climates where drone batteries suffer.
Using drones for agriculture increases the precision and efficiency with which farmers can work, and makes it easier to make informed land management decisions. Drones can be deployed for a wide variety of tasks, including monitoring of livestock and the health of crops, estimation of soil conditions, planting of future crops, and countering infections and pests.
This powerful propulsion system allows the UAV to carry up to 16 litres of liquid in total (including the fertilizer), with a maximum takeoff weight of 40 kg. The drone can therefore operate for longer and cover more farmland in a single flight, without the need for farmers to take heavy batteries out into the field.
Product description
Model:FD-416
Number of axes:4 axis
Wheelbase: 1500mm
Power : 6000w Hybrid power
Medicine box vol1ume:max 16L
Fuel tank capacity : max 3.5L
Hybrid model: FL6000W
Full load flight time: 45 minutes
Weight:
1. Full load takeof weight: 40KG
2. Frame weight: 4.45KG
3. Hybrid powver weight: 7.2KG
4. Flight power system assembly weight: 4 * 1.65KG
5. Medicine bax weight: 1.5KG;
6. Fuel tank weight: 0.56KG